Inn at Aberdeen
Introduction
The Inn at Aberdeen is a bed and breakfast originally built in the late 1800s. When owner John Johnson bought it he thought it would be a simple investment, but when reports of a little girl on the stair case and of unexplainable happenings started up, it became clear that there was more to this bed and breakfast than meets the eye.
Images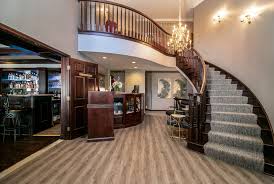 E. C. Barnes painting possibly in the Inn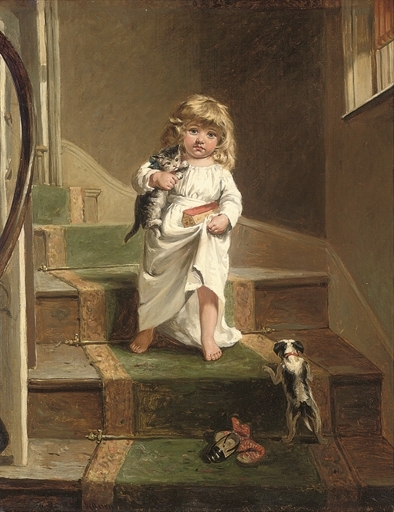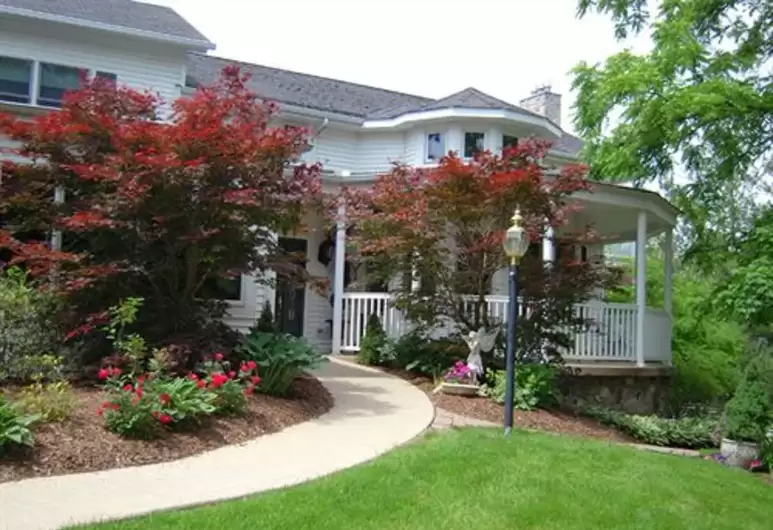 Backstory and Context
Timberlake Farms now known as the Inn at Aberdeen in Valparaiso, Indiana was built in the late 1800s[1], though the exact date is unknown. The first known owner was Samuel B. Collins in 1857. He lived there until 1876. It was sold to John and Sarah Ritter in 1878. It was around this time that it is believed to have been a stop on the Underground Railroad because of a trap door found in the entry closet[2]. Though it is not known for sure if Timberlake's second owners John and Sarah Ritter actually helped. Speculation over the houses historical significance is not what captures guests' imaginations when they stay at Inn at Aberdeen. The apparition of a little girl descending down the stairs was first reported by an employee shortly after new owner John Johnson purchased Timberlake Farms in 1995. The ghostly girl bared a striking resemblance to the girl in a painting by E.C. Barnes that had hung atop the stairs, or so the employee claimed. The girl was soon named Angel[3] and many guests have now claimed to see her on the stairs. However, as paranormal investigators fled to the Inn, theories on the girl started to surface, was this girl a spirit that E.C. Barnes captured in a painting or was it the ghost of Grace Ritter, Sarah and John's young daughter who died in the house. Either way the hauntings are not limited to the stairs; the Aberdeen Suite has a peculiar fireplace that seems to spontaneously combust. Johnson has not been able to explain this phenomenon. For many people this haunted inn is a reason to visit Indiana. Many ghost hunters from around the country flock to the Inn to catch a sight of the many anomalies that happen within its walls. Stories of hauntings are the reason many people visit location that they normally wouldn't. That is why many skeptics believe the hauntings to be a publicity stunt the owners use to get more people to stay at the Inn. In 2019 Johnson sold the Inn to two close friends and there haven't been any reported hauntings since.
Sources
[1] Willis, Wanda Lou, Haunted Hoosier Trails: A Guide to Indiana's Famous Folklore Spooky Sites, (Birmingham, AL: Clerisy Pr., 2018), 34-36
[2] "Learn the Storied Past of Aberdeen Inn," Inn at Aberdeen, 2019. http://www.innataberdeen.com/
[3] Webster, Nancy Coltun, "Inn at Aberdeen has ghostly history", The Chicago Tribune, October 28, 2016, https://www.chicagotribune.com/suburbs/post-tribune/ct-ptb-bicentennial-aberdeen-st-1030-20161028-story.html
Image Sources
http://www.innataberdeen.com/

https://www.mutualart.com/Artist/E-C--Barnes/589A3E961A6C43AE

https://www.hotels.com/ho234650/inn-at-aberdeen-valparaiso-united-states-of-america/