Midtown, Gary Indiana
Introduction
Midtown Indiana, also nicknamed Central, is a historically black neighborhood located in Gary, Indiana. Although once a relatively bustling area as it held almost the entire black population of Gary -- it now sits ideally after urban renewal processes. This neighborhood represented one of the first places black people of Gary could call home, but also represented intense levels of segregation within the city.
Images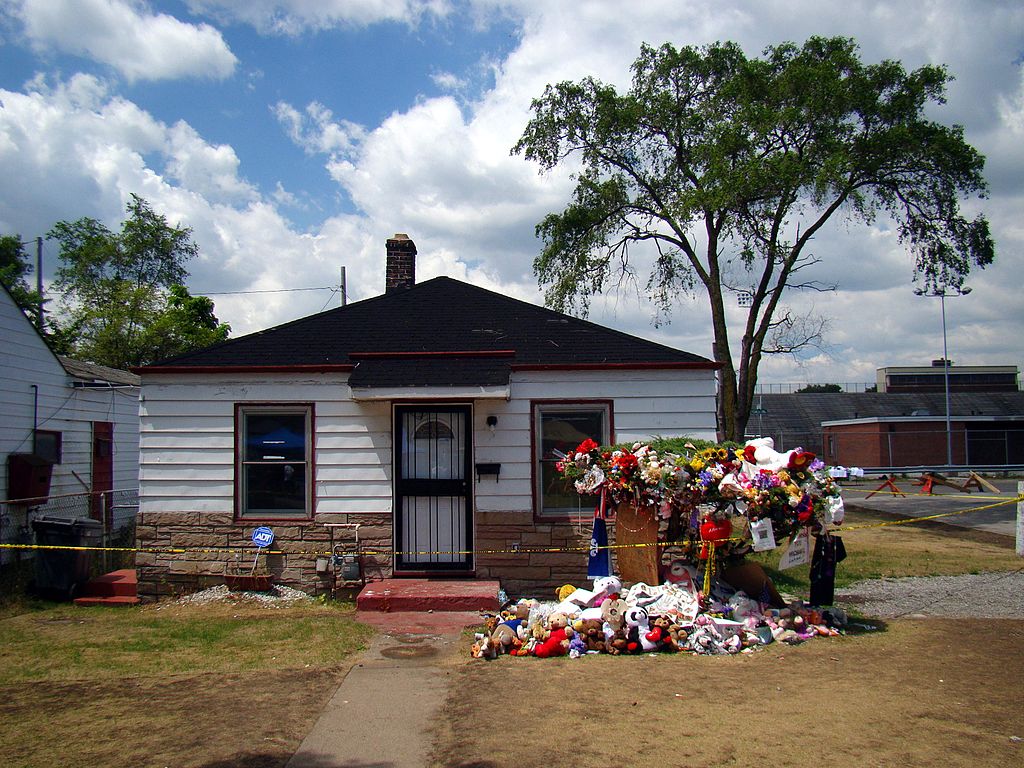 Backstory and Context
Midtown had roots in being a neighborhood made for ethnic/racial minorities within the city. Originally inhabited by white ethnic workers who could not afford the more ideal houses located closer to the Gary steel mills, Midtown is where they called home. However, post World War I, Midtown began to see a shift in those moving in as more black families began taking up residency. Although relatively integrated for a while, racial shifts began happening as white workers were able to move their way up and out of Midtown and into more expensive housing, taking the white population of Midtown from 25% in 1940 to 4% just ten years later. At the same time, the African American population expanded greatly within the neighborhood as Midtown held 97% of black residents in Gary. Although Midtown became known as a hubbub for jazz lovers, black entertainment and black owned shops for members of Gary, it also represented something less ideal: the systematic segregation that was happening in the town. For a while, Midtown was the only black neighborhood within the once bustling city, one of the only options of housing for Black citizens of Gary. However, during the administration of Richard Hatcher and his implementation of civil rights activism through urban renewal projects, Midtown saw its downfall. Richard Hatcher referring to what Midtown once was as "'slum conditions in the city and inequalities in education and employment have fostered the tenseness'" after riots broke out following the assassination of Martin Luther King (Poletika, N., 2019). After already suffering from the white flight, urban renewal attempts turned Midtown into less of a cultural hubbub and more of what it had been originally: a neighborhood. Hatcher had approved new staff dedicated to housing renewal in Midtown and was bound to sign off on more approvals involving newer sewer systems and fixing housing standards, when suddenly he hit a barrier. Although Hatcher had wanted to dedicate even more money to it, Federal cutbacks plowed through what he wanted it to be, leaving it a half started project that felt almost more disheartening as community members watched their hope of breathing life back into the neighborhood died (Hearings, Ninety-third Congress, 1973). Although Midtown is nothing like it once was, its decline in residents and businesses also represent the cultural spread as black members of the community were not longer confined to one small area. Its legacy of remains, as it produced name worthy community members - maybe most famous, the Jackson 5.
Sources
Poletika, Nicole, et al. "Gary." The Indiana History Blog, 27 Sept. 2019, blog.history.in.gov/tag/gary/.
Rapoport, Erin Devorah. "The Politics of Disinvestment and Development in Gary, Indiana." SSA, 2014, www.ssa.uchicago.edu/politics-disinvestment-and-development-gary-indiana.
A New Federalism: Hearings, Ninety-third Congress, First Session .... United States, U.S. Government Printing Office, 1973.