Beck Chapel
Introduction
When Frank Orman Back returned to Indiana University after retiring in 1937, he wanted a place for students to be able to sit quietly and meditate. Thus, he proposed Beck Chapel, a nondenominational church on IU's campus that has hosted a variety of activities from weddings to funerals in an establishment that welcomes all faiths.
Images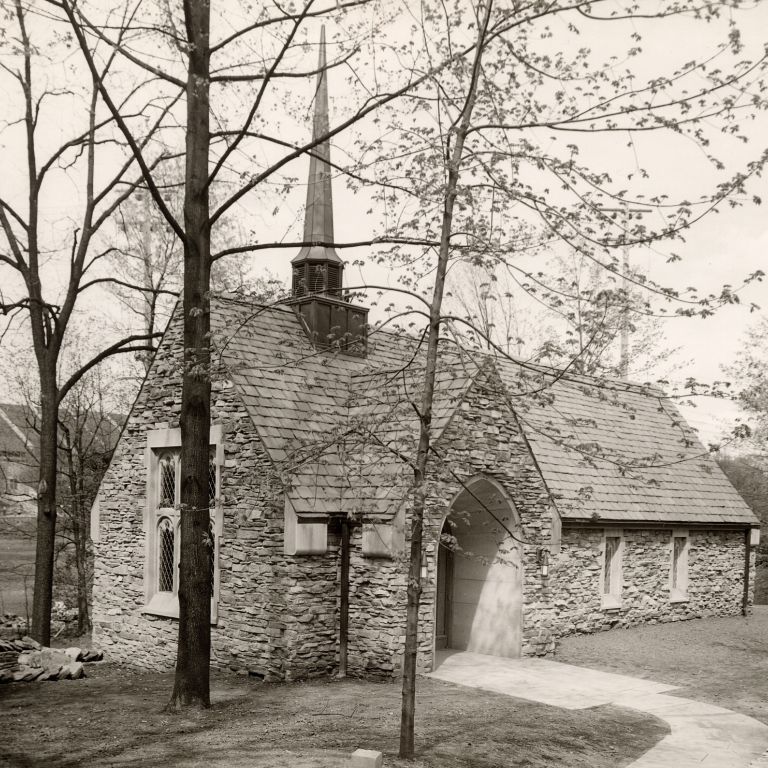 Backstory and Context
Frank Orman Beck was a graduate of Indiana University, where he received his master's degree in 1895. After his retirement, he took on the role of executive secretary for the newly formed University Committee on Religion in 1937. This was a group designed to study and unify religious activities on campus for students and faculty. However, both Frank and his wife believed there should be a designated quiet space on campus, specifically utilized for meditation and prayer. In 1941 the two presented their gift to the Bloomington campus, a budget to construct a non denominational place of worship on campus. However, due to World War II, there was a lack of resources to be used for construction of the chapel. Finally in 1954, a groundbreaking ceremony took place and in 1957, it officially became part of the graduation ceremonies at IU. Since it's construction, it has been used for weddings, funerals, recitals and silent meditation for all IU students. While this entry doesn't seem to necessarily fit into our walking trail populated mostly by student union buildings and restaurants, it's important to give due credit to Beck Chapel for being a religious building that doesn't discriminated based on your religious values. One of the reasons why Indiana University has received its reputation is because they have welcomed students of all faiths and backgrounds to attend their school and have given them places to worship without the feelings of being judged.
Sources
Briscoe, Bailey. "Beck Chapel: Steeped in More than 60 Years of History." News at IU, 7 Aug. 2017, news.iu.edu/stories/2017/08/iub/inside/07-beck-chapel-history.html.