Ella Baker Center for Human Rights
Introduction
This community organization was established by Van Jones and Diana Frappier in 1996 to support initiatives that would advance racial and economic justice and create opportunities for low-income people and people of color. The Center is named in honor of civil rights leader Ella Baker who was the lead organizer of Martin Luther King's Southern Christian Leadership Conference (SCLC) and the founding organizer of the Student Nonviolent Coordinating Committee (SNCC). SNCC and SCLC were two of the most influential civil rights organizations in American history.
Images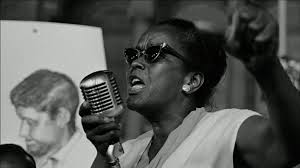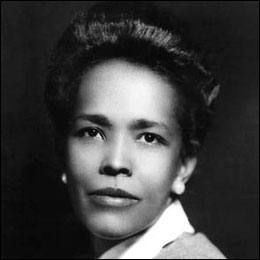 Van Jones and Diana Frappier established the Center in 1996
Backstory and Context
Ella Baker was born in Norfolk, Virginia, and raised in Littleton, North Carolina. She attended college at Shaw University where she excelled in her studies and went on to become valedictorian of the 1927 graduating class. After moving to New York, Baker became the national leader for the Young Negroes Cooperative League, an organization designed to help young Black people economically. In the 1940s, Baker joined and soon became a leader in the NAACP. As a field officer, Baker traveled all across the South in an attempt to grow the membership of local NAACP chapters, and she later served as the NAACP's Director of Branches from 1943 to 1946.
Baker is best known today for her founding roles in the SCLC and SNCC. Baker was the first staff member of the Southern Christian Leadership Conference which was led by Martin Luther King, Jr. Ella Baker also formed the Student Nonviolent Coordinating Committee (SNCC) in response to the role of students in leading sit-in demonstrations in Greensboro and other Southern cities. Baker also supported the Freedom Riders and other activists who used nonviolent direct action techniques. She later returned to New York where she lived until her death in 1986.
Ella Baker is regarded by scholars and veterans of the civil rights leaders as one of the most influential leaders in the movement. Because she emphasized training and supporting others, Baker's role is less known to the general public than Martin Luther King, Jr. and others.. However, her life has served as the inspiration for numerous community centers including this one in Oakland.
Sources
Ella Josephine Baker. (2014). The Biography.com website. Retrieved 10:39, Dec 01, 2014, from http://www.biography.com/people/ella-baker-9195848. Susan Gushee O'Malley. "Baker, Ella Josephine"; http://www.anb.org/articles/15/15-00989.html; American National Biography Online Feb. 2000.
Additional Information