Bell Auditorium
Introduction
Bell auditorium is a 2690-seat theater that was restored in 1989 and is now part of the James Brown Arena. The naming of the complex after Brown, an African American performer, demonstrates some of the changes made in the South over the past sixty years when one considers that the theater is most famous for a performance that did not occur due to its former policy of racial segregation. On March 15, 1961, Ray Charles canceled a performance scheduled for Bell Auditorium when he learned that the venue intended to segregate white and Black attendees. Charles refused to go on stage in protest, and was fined for breach of contract. This small act helped to publicize the problem of segregation and the growing movement against these kind of discriminatory policies.
Images
Bell Auditorium in Augusta, Georgia.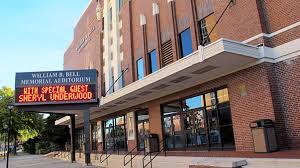 Inside the Bell Auditorium.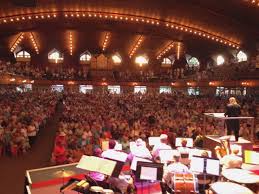 "I feel that it is the least that I can do to stand behind my principles and help the students in their fight for their principles." Ray Charles explaining his refusal to play a segregated dance hall. Pittsburgh Courier, April 1 1961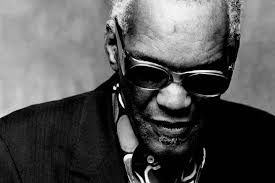 Backstory and Context
After receiving a telegram from students at Paine College, notifying Charles that his African American fans could only attend his performance if they sat in the balcony, Charles tried to strike a deal with the organizers. Recognizing that city officials were unlikely to permit white and Black patrons to sit together, Charles challenged the assumption that Black patrons should always be given the worst accommodations. Rather than require Black ticket-holders to sit in the balcony, Charles asked, why not require whites to sit in the balcony and allow Black patrons to enjoy the dance floor?

When management refused to consider this arrangement, Charles announced that he would be cancelling his performance. In response, the promoter sued Charles for breach of contract and won a judgement against the performer. Two years later, Charles was invited back to Bell Auditorium where he performed before an integrated audience.
Additional Information