Camp Nou
Introduction
Camp Not is a stadium located in Barcelona, Spain. It is the home of the professional soccer team, FC Barcelona. The stadium was built in 1954 and was finished in 1957. This stadium replaced the old stadium to to the rising popularity of FC Barcelona. The stadium has gone through a couple different renovations depending on what the occasion is. It has been the host of a couple of World Cup games.
Images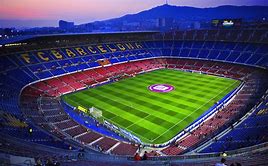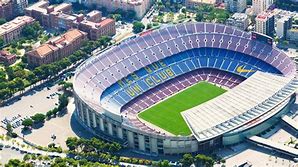 Backstory and Context
Camp Nou is in Barcelona, Spain. Camp Nou was built between 1954 and 1957. The official opening was September 24, 1957. For the opening game on this field, FC Barcelona played a group of players that were hand selected from Warsaw. The stadium has a capacity of just under 100,000. It is the home to FC Barcelona, which is one of the major soccer teams out of Spain. Replacing the original stadium there before, Camp de los Corts, and became a stadium that would hold multiple different games that were important. As a part of the 1982 World Cup, Camp Nou was host to five different matches in this World Cup including the opening game that held Argentina versus Belgium. For these World Cup games, they added a third level to the stadium allowing standing room. This also raised the capacity of the stadium up to one hundred and twenty thousand.
Sources
a.     https://www.stadiumguide.com/noucamp/
b.     https://www.fcbarcelona.com/en/club/stadium/history#
c.     https://factfile.org/10-facts-about-camp-nou