Maverik Center
Introduction
The Maverik Center was originally known as the E Center is an ice hockey arena in Salt Lake Valley, Utah. The arena is home to ECHL hockey team the Utah Grizzlies. The arena was created in the perpetration for the 2002 winter Olympics for the hockey portion to be played at. This arena would be home to one of the most memorable Olympic hockey games between Canada and the USA. This arena will always be apart of every player that played on both of these teams.
Images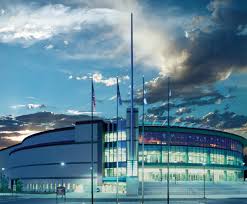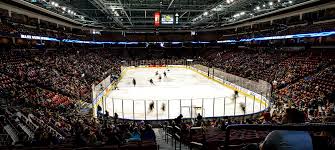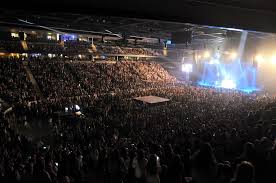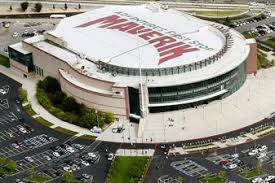 Backstory and Context
The Maverik Center was opened up to the public on September 22, 1997 and was made in the preparation of the winter Olympics that were coming to the USA. The arena was created and built by one of the most renown architects in the world, Populous. At first the arena was not very popular but when 2002 rolled around and the Olympics came the Maverik Center began to be noticed and got the exposure it desrved.
The arena can hold up to 12,000 spectators for different events. The Maverik Center does not only host hockey games, it also hosts concerts and other shows. There are some quit memorable concerts that have taken place here such as Elton John, Neil Diamond, Carrie Underwood, and Justin Bieber just to name a few. A couple of other shows that have been here include Sesame Street Live, Bob the Builder, and the Wiggles.
The most memorable hockey game that was play here was on February 24, 2002 when Canada faced the United States in the gold medal Olympic match up. In this heated battle between two hockey powerhouse countries, Canada would go on to win 5-2 and take home the gold medal. This game brought exposure to the Maverik Center that they could not even have imagined. In this game Detroit Red Wings captain Steve Yzerman would be apart of the gold medalist Canada team and would accomplish a task few others have , winning an Olympic Gold and the Stanley Cup in the same season.
Sources
The Maverik Center, utahgrizzlies. Accessed April 13th 2020. https://www.utahgrizzlies.com/en/maverik-center.
Maverik Center's Concert History, concertarchives. Accessed April 13th 2020. https://www.concertarchives.org/venues/maverik-center.
Maverik Center, visitsaltlake. Accessed April 13th 2020. https://www.visitsaltlake.com/listing/maverik-center/54669/.
Sanchez, Jennifer W. Maverik gives its name to E Center, archive. June 9th 2010. Accessed April 13th 2020. https://archive.sltrib.com/story.php?ref=/ci_15255656.
Additional Information