Globe Life Park in Arlington
Introduction
Globe Life Park is the home of the Texas Rangers and is located in Arlington Texas. The ballpark first opened on April 11, 1994. Globe Life Park was the only retro ballpark that can hold 49,000 seats and a four-story office complex past center field. Globe Life Park has great views from anywhere in the ballpark. 1995 All-Star game was held at Globe Life Park. The Texas Rangers made into the world series twice once in 2010 and 2011 lost both of them. Alex Rodriguez only spent 3 seasons with the Texas Rangers. Adrian Beltre ended up hitting his 3,000th hit on July 30, 2017.
Images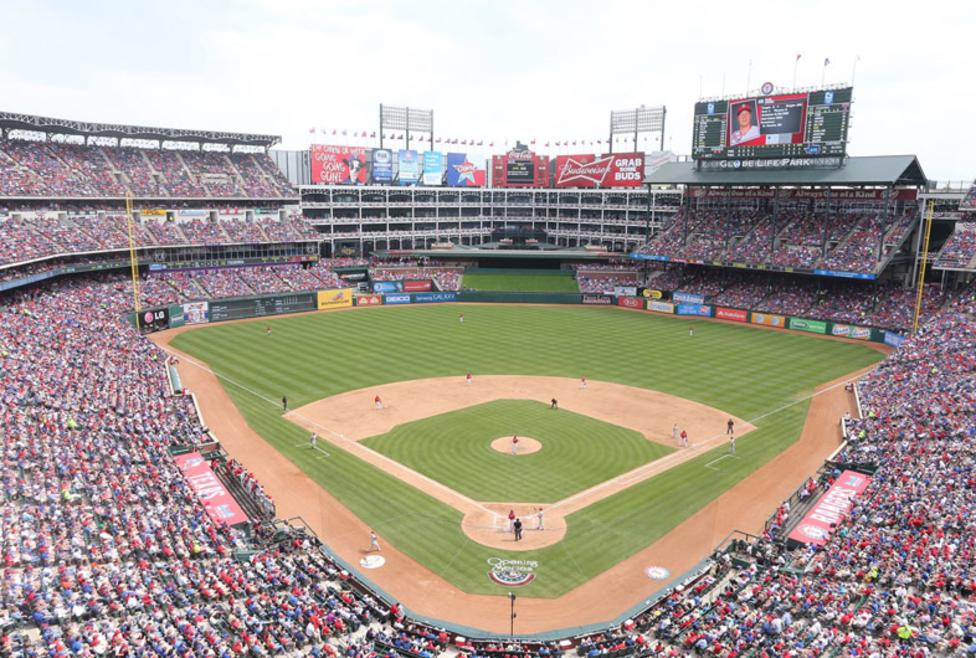 Alex Rodriguez introduction with the Rangers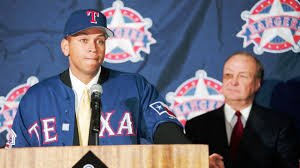 Alex Rodriguez in the infield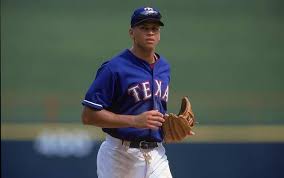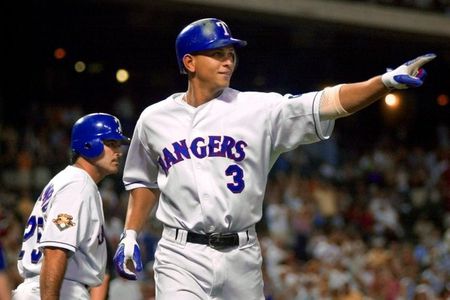 Backstory and Context
In December Alex Rodriguez broke history and signed the biggest contract in the MLB. The contract was for 10-years worth $252 million. During his short time with the Rangers Alex Rodriguez hit .305/.395/.615 (155 OPS+) with 156 home runs and a WAR of 25.5. He made the All-Star team each year with the Rangers. Alex Rodriguez was the runner up for the 2002 MVP but won the award in 2003. He also won the Gold Glove in 2003 and 2003. During this time Alex Rodriguez was easily the best baseball player in the world other than Barry Bonds. Those numbers Alex Rodriguez put up with the Rangers were outrageous but later in his career he was caught using Performance Enhancing Drugs.
Some key events happened at this Stadium:
·      Kenny Rogers perfect game on June 28th 1994
·      Ian Kinsler hits for the cycle and six hits on April 15, 2009
·      Adrian Beltre's 3,000th hit on July 30th, 2017
Alex Rodriguez ended up opting out of his 10-year contract with the Texas Rangers after spending three seasons with him. He ended up signing with the New York Yankees February 15th, 2004. This is where he would spend the rest of his career. This contract was one of the richest contracts in sports. The next contract that was even close was when Kevin Garnett singed a six-year $million deal with the Minnesota Timberwolves in 1997. At the time Alex Rodriguez contract equaled or exceeded the value of 18 MLB franchises, 25 NBA franchises, and 27 NHL franchises.  
In 2016 the city of Arlington voters approved public funding for a $1.1 Billion new Stadium for the Rangers. The Texas Rangers played their last and final game at Globe Life Park on September 29th, 2019. They would be moving in their new ballpark in 2020. The old stadium will not be demolished. It's going to be used for a variety of other events. The XFL Dallas Renegades and soccer matches for USL Leagues One's North Texas SC will be using the old stadium. 
Sources
Globe Life Park, Texas Rangers ballpark - Ballparks of Baseball. (n.d.). Retrieved from https://www.ballparksofbaseball.com/ballparks/globe-life-park/
Neumann, T. (2015, December 11). Fifteen things to know on 15th anniversary of Rangers' $252 million megadeal with A-Rod. Retrieved from https://www.espn.com/mlb/story/_/id/14330504/alex-rodriguez-252-million-contract-texas-rangers-remains-landmark-15th-anniversary
Axisa, M. (2015, December 12). On this date 15 years ago: Rangers sign Alex Rodriguez to 10-year deal. Retrieved from https://www.cbssports.com/mlb/news/on-this-date-15-years-ago-rangers-sign-alex-rodriguez-to-10-year-deal/