Pillsbury Hall
Introduction
The construction of Pillsbury Hall was one of the most instrumental events in the history of the University of Minnesota. In the 1880s, the University was almost separated from the agricultural school, which would have greatly impacted its federal funding. However, the two institutions were kept together when John S. Pillsbury agreed to foot the $150,000 bill for a new Science Hall. To honor Pillsbury's generosity, the new hall was renamed in his honor when it opened in 1889. The Richardsonian Romanesque structure was designed by Harvey Ellis, and it remains an iconic building on the Minneapolis campus. It housed different science departments for most of its history, but will become the new home of the English Department starting in 2021, after an extensive interior renovation that began in 2019.
Images
The facade of Pillsbury Hall, with its tower and entrance arches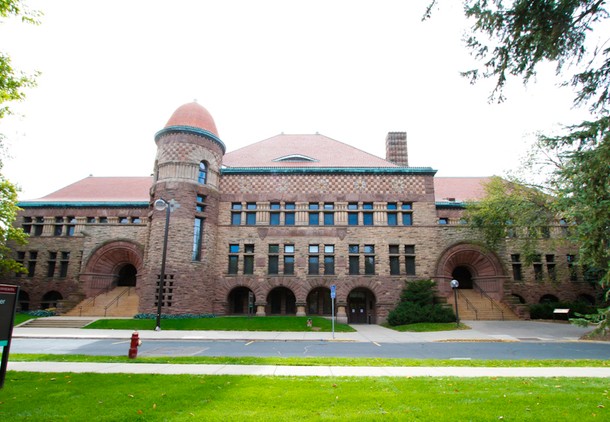 Pillsbury Hall was designed by Harvey Ellis in the Richardsonian Romanesque style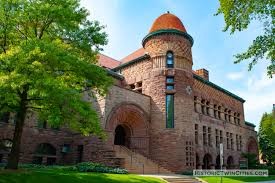 Carvings like this lion adorn the building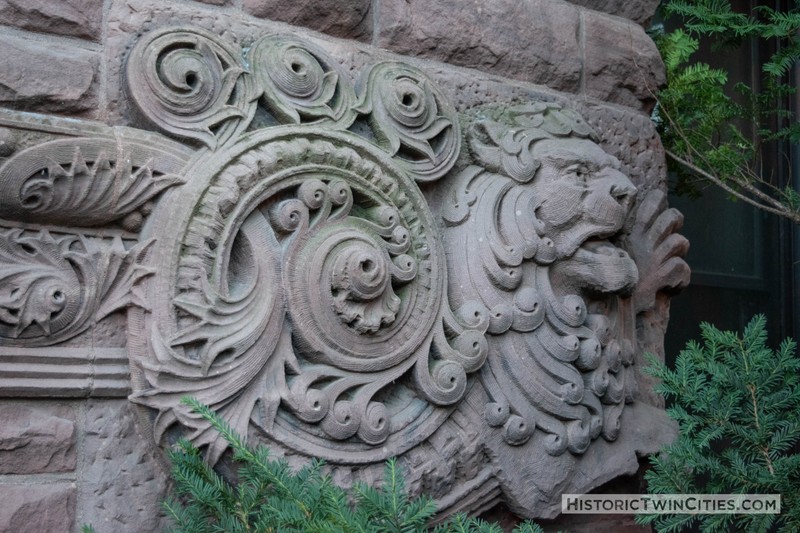 Pillsbury Hall in 1900, about a decade after its construction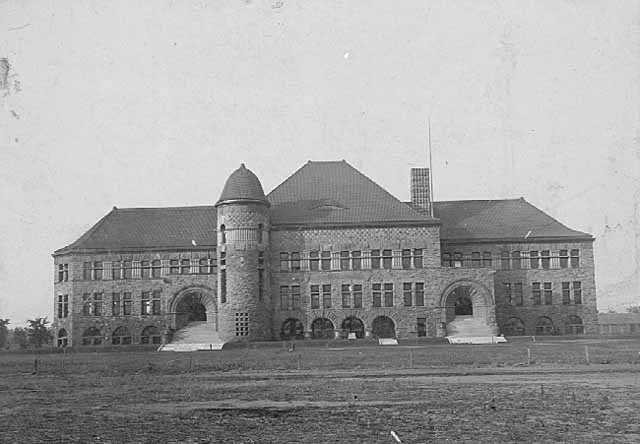 Harvey Ellis worked for Leroy S. Buffington when he designed Pillsbury Hall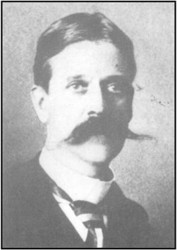 John S. Pillsbury, considered the "Father of the University," funding the building's construction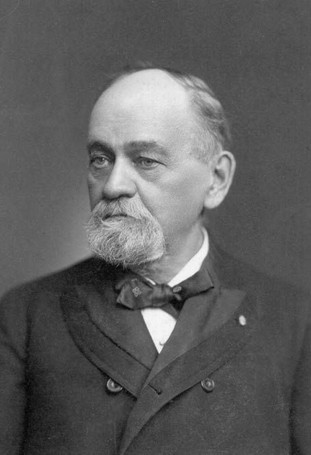 The narrow hallways of Pillsbury Hall will be replaced by a more open floor plan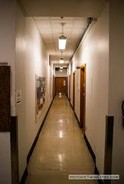 An artist's rendering of one of the proposed open work spaces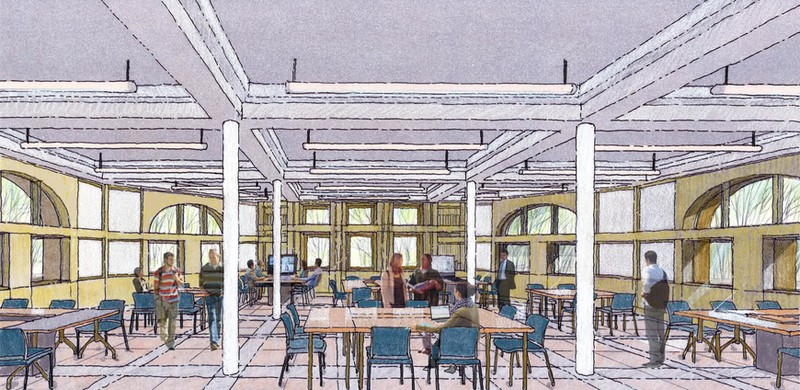 The attic in the tower, previously used for storage, is being transformed into an event space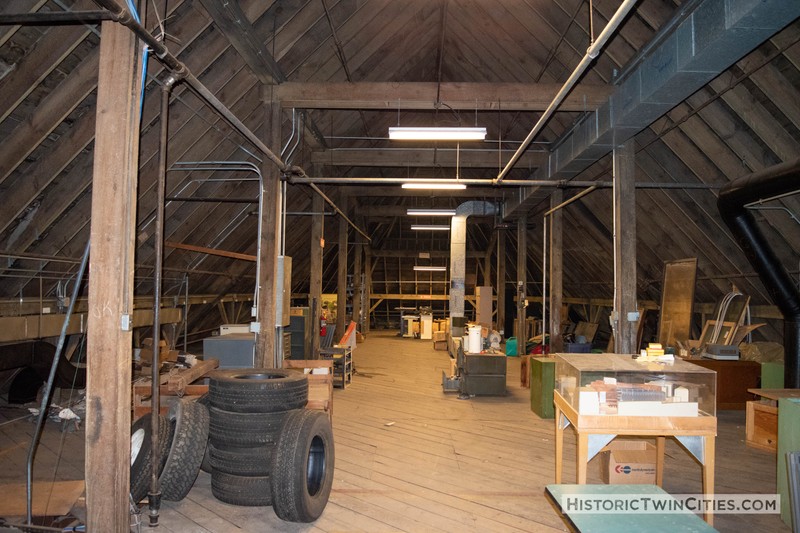 An artist's rendering of what the new attic event space will look like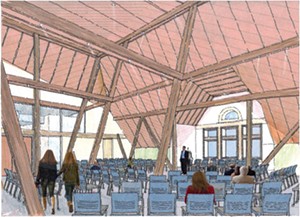 Backstory and Context
The University of Minnesota survived its early hardships with financial assistance from two primary sources: businessman, governor, and philanthropist John S. Pillsbury, who became a member of the University's Board of Regents in 1863; and the federal government's Morrill Act, passed in 1862. These two came to the forefront in the 1880s, when the Minnesota State Legislature accused the University of diverting Morrill Act funds from the agricultural college to other parts of the University. As a result, the state government threatened to divide the two into separate institutions, which would have severely hampered the University's access to federal funding and subsequent growth. 
While these developments were occurring, construction had begun on a new Science Hall in 1887, which would house the applied sciences. However, a fire severely damaged the building when it was halfway finished, and the University requested $150,000 from the legislature to salvage the project. Having already committed $100,000, the state was unwilling to pledge any more money, so Mr. Pillsbury stepped in to save Science Hall. He provided all of the $150,000 in a deal that would keep the agricultural college and University together, thereby securing the future of the school. For Pillsbury's efforts, the University changed the building's name from Science Hall to Pillsbury Hall.
Pillsbury commissioned the local architect Leroy S. Buffington to design the new building. Buffington had previously designed Pillsbury's "A" Mill, as well as the University's Eddy Hall. However, Buffington's employee Harvey Ellis was actually responsible for the building's design. Ellis became known for bringing the Richardsonian Romanesque style to Minnesota, and he based Pillsbury Hall on Harvard's famous Sever Hall. In addition to Richardsonian Romanesque, Ellis also incorporated elements of the Prairie School, English Arts and Crafts, Gothic, and Victorian architectural styles. 
The 30,000- square-foot structure is made of yellow and red sandstone, both quarried from Minnesota. The main center section is a square, with two horizontal wings on each side, and there is a distinctive off-set tower near the front entrance arches. Different carvings dot the building, depicting gargoyles, Medusa, and sea serpents, among other figures. However, these intricate designs (as well as the sandstone's original colors) were concealed over the years by soot from a nearby heating plant. It wasn't until 1985 that the exterior of the building was extensively cleaned, and its impressive features were returned to their original state. 
For a brief period in the 1920s, the University's health center was located in the Pillsbury Hall basement. For most of its history, the rest of the building was home to different scientific disciplines, including zoology, botany, and geology. However, most of these departments moved to other buildings over the years, and in 2017 the only remaining department (Geology and Geophysics) finally left the building.
Since the 1990s, the Department of English had been trying to relocate to Pillsbury Hall, and their dream finally started becoming a reality in 2018. That year, the state legislature passed a bill that would fund a major renovation of Pillsbury Hall, since its interior was long overdue for an upgrade. The new design is catered to the English Department, and includes space for classrooms, offices, magazine production, and even a performance space in the attic. Acclaimed Minneapolis artist Seitu-Jones was recently selected to create a piece for the updated building, and construction is expected to be complete in the summer of 2021. 
Sources
State Historic Preservation Office Staff. National Register of Historic Places Inventory -- Nomination Form, National Park Service. August 23rd 1984. Accessed April 13th 2020. https://npgallery.nps.gov/NRHP/GetAsset/33466d89-64c2-4ea4-9bd8-1b3f574c3c96.
Pillsbury Hall, University of Minnesota -- Earth & Environmental Sciences . Accessed April 13th 2020. https://www.esci.umn.edu/facilities/pillsbury.
Pillsbury Hall Renovation, University of Minnesota -- College of Liberal Arts. Accessed April 13th 2020. https://cla.umn.edu/pillsbury-hall-renovation.
Bierschbach, Briana. Dayton Signs Minnesota Public Works Spending Bill Despite 'Concerns', MPR News. May 30th 2018. Accessed April 13th 2020. https://www.mprnews.org/story/2018/05/30/dayton-signs-minn-public-works-bill-despite-concerns.
Almanac, TPT -- Twin Cities PBS. August 5th 2016. Accessed April 13th 2020. https://video.tpt.org/video/almanac-tuesdays-primary-als-ice-bucket-follow-reporter-panel/.
Almanac, TPT -- Twin Cities PBS. August 12th 2016. Accessed April 13th 2020. https://video.tpt.org/video/almanac-macys-future-pillsbury-hall-attic-presidential-politics/.
Pillsbury Hall -- University of Minnesota, Historic Twin Cities. October 29th 2018. Accessed April 13th 2020. http://www.historictwincities.com/2018/10/29/pillsbury-hall-university-of-minnesota/.
Nelson, Rick. Pillsbury Hall, U's Second-Oldest Building, in Line for $36 Million in TLC, Star Tribune. September 15th 2017. Accessed April 13th 2020. https://www.startribune.com/pillsbury-hall-u-s-second-oldest-building-in-line-for-36-million-in-tlc/444688963/.
Image Sources
https://cla.umn.edu/pillsbury-hall-renovation

http://www.historictwincities.com/2018/10/29/pillsbury-hall-university-of-minnesota/

http://www.historictwincities.com/2018/10/29/pillsbury-hall-university-of-minnesota/

https://www.mnopedia.org/multimedia/pillsbury-hall

https://www.google.com/search?q=harvey+ellis+minneapolis+&tbm=isch&ved=2ahUKEwjnjKfDt-boAhWDUawKHaHNBX8Q2-cCegQIABAA&oq=harvey+ellis+minneapolis+&gs_lcp=CgNpbWcQAzoECCMQJzoCCAA6BAgAEBhQ57EBWKrIAWDByQFoAnAAeACAAVyIAaQJkgECMTeYAQCgAQGqAQtnd3Mtd2l6LWltZw&sclient=img&ei=VuWUXueJGYOjsQWhm5f4Bw&bih=596&biw=1136#imgrc=WVeoLeytuvGmJM

http://www.historictwincities.com/2018/10/29/pillsbury-hall-university-of-minnesota/

https://cla.umn.edu/pillsbury-hall-renovation/what-your-gifts-will-do

http://www.historictwincities.com/2018/10/29/pillsbury-hall-university-of-minnesota/

https://cla.umn.edu/english/news-events/story/making-pillsbury-hall-home-english

Additional Information