The Old Course at St Andrews
Introduction
The Old Course at St Andrews was founded in 1413, making it the oldest golf course in the world. St Andrews is often referred to as the "Home of Golf" and has challenged both amateur and professional golfers since its inception. The Old Course created a lot of popularity in the game of golf in the early 1500's for men. St Andrews is well known for its famous Road Hole and picturesque Swilcan Bridge which happens to be the most photographed bridge in golf today. The Old Course at St Andrews has hosted countless professional golf tournaments on the European tour and is well known as the proud host of golf's oldest Major, the Open Championship 29 times.
Images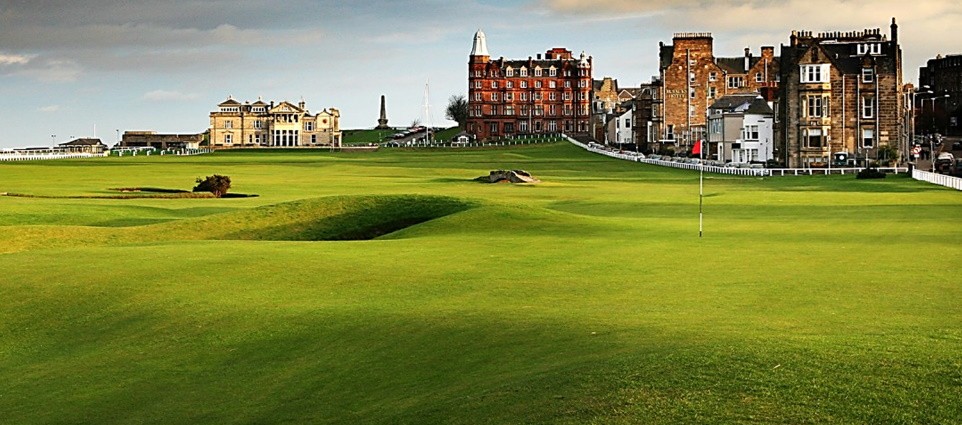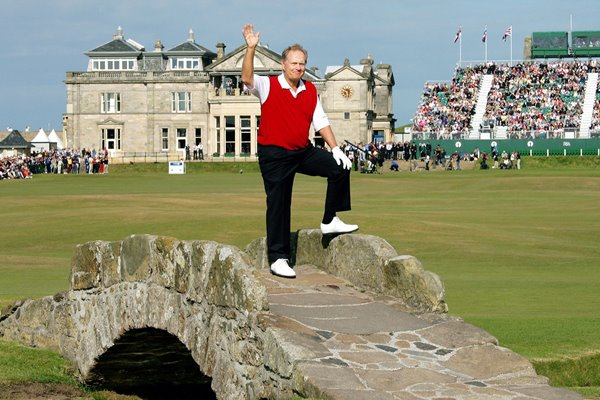 Backstory and Context
The "Home of Golf" has challenged golfers all throughout history, and continues to this very day. Although, Its difficult bunkers and sand traps weren't the only challenge that came with this course. In 1457, King James ll of Scotland banned the game of golf. Due to the game of golf gaining so much popularity, King James ll was concerned that men were too busy playing golf and weren't concentrating enough on their archery skills. It wasn't until 1502, when the golf ban was lifted by King James lV. Believe it or not, the ban was lifted because King James lV became a golfer himself, and often played on the links at the Old Course at St Andrews.
Fast forward to 1754, when 22 gentlemen golfers were responsible for founding the Society of St Andrews Golfers. This group of men later became the Royal and Ancient, which was a governing body that controlled golf everywhere except for the United States and Mexico. The Old Course was originally 22 holes which was four more holes than the average golf course. After many years of play, the Royal and Ancient decided to expand and combine holes, making it a much longer course with 18 holes for play. This move changed the course in many ways, making it a more difficult challenge to the golfers who would play this course.
In 1797, the Old Course faced a big challenge, which eliminated any golf play on the course. The Old Course became bankrupt, and forced to give up the course. The course was taken over by rabbit farmers because of the great deal of land. After many years of physical war between angry golfers and rabbit farmers, in 1821, James Cheape a local landowner and golfer bought back the land for golf play. Many golfers were thrilled that they were now able to play golf on this course again.
Aside from being the oldest golf course in the world, the Old Course at St Andrews is known for its famous hole,"The Road Hole". This is the 17th hole consisting of a very steep sand bunker just before the green. Overtime, this hole has frustrated many golfers as it's extremely tricky to get out of. Another very well known site on this course is the Swilcan Bridge. This bridge is located on the 18 hole, and is the most photographed bridge in golf. Jack Nicklaus is well known for his famous wave to his fans, as he is standing on this bridge.
Today, the Old Course at St Andrews is still active, and continues to impress. The Old Course is the home to The Open Championship, and has hosted this major tournament 29 times. In 2021, The Open Championship will be played at the Old Course once again. Over 600 years from its initial inception, golfs most iconic venue will host its 30th major championship and continue to spread its great heritage to the world.
Sources
Discover St Andrews, The Experience St Andrews. Accessed April 13th 2020. https://www.theexperiencestandrews.com/us/about/discover-st-andrews.aspx.
, Scottish Golf History. The Student Golfer, Scottish Golf History. Accessed April 13th 2020. https://www.scottishgolfhistory.org/oldest-golf-sites/1574-st-andrews/.
, Guiness World Record. Oldest Golf Course, Guiness World Record. Accessed April 13th 2020. https://www.guinnessworldrecords.com/world-records/oldest-golf-course/.
, St Andrews. St Andrews Old Course, Golf International. Accessed April 13th 2020. http://www.golfinternational.com/course/st-andrews-the-old-course/?gclid=Cj0KCQjwm9D0BRCMARIsAIfvfIZ8m0x-u5ZeURhlsRWc1kLXdTJG2--NbqrKyskf8LWZNDk-EFxySAIaAt_MEALw_wcB.
, Wikipedia. Old Course St Andrews, WikiPedia. Accessed April 13th 2020. https://en.wikipedia.org/wiki/Old_Course_at_St_Andrews.
Image Sources
https://www.standrewsgolfweek.com/

https://www.faraway-fairways.com/2015/06/st-andrews-road-hole/

https://www.sportphotogallery.com/golf/jack-nicklaus

Additional Information