Veterans Stadium
Introduction
The Veterans Stadium opened up on April 10, 1971. This Stadium served as the multipurpose stadium for the Philadelphia Phillies and the Philadelphia Eagles. This stadium was primarily known for two things, very rowdy fans and a terrible playing field. The Stadium was named after the Veterans. The stadium ended up closing September 28th, 2003. The stadium was demolished on March 21st, 2004.
Images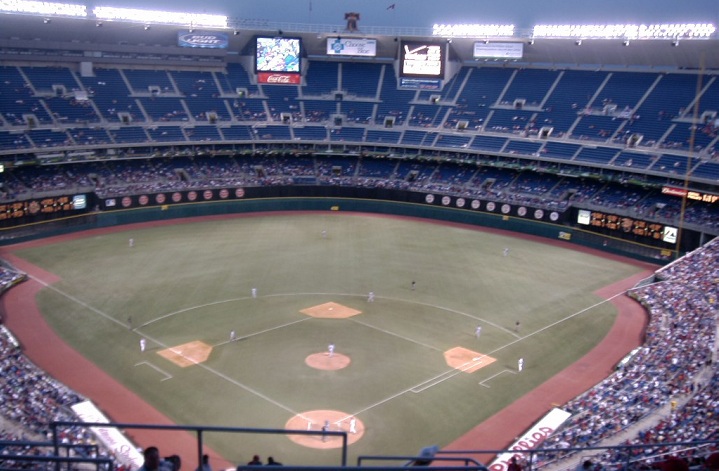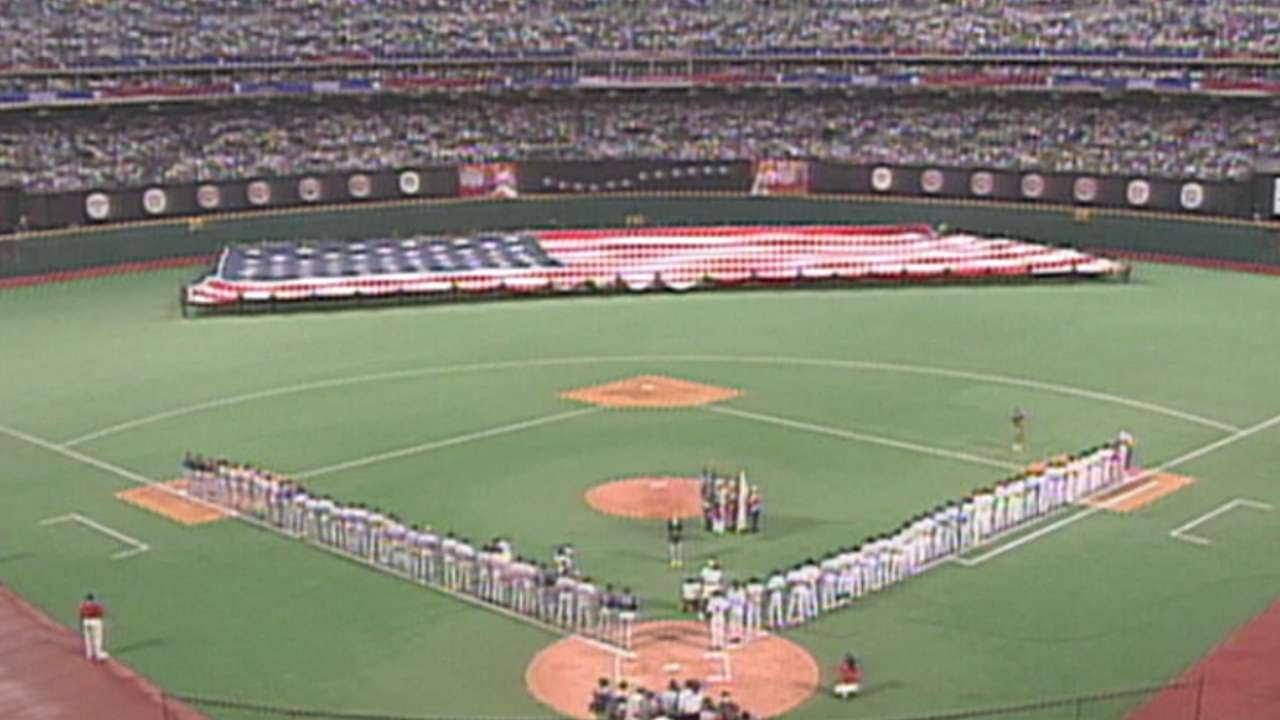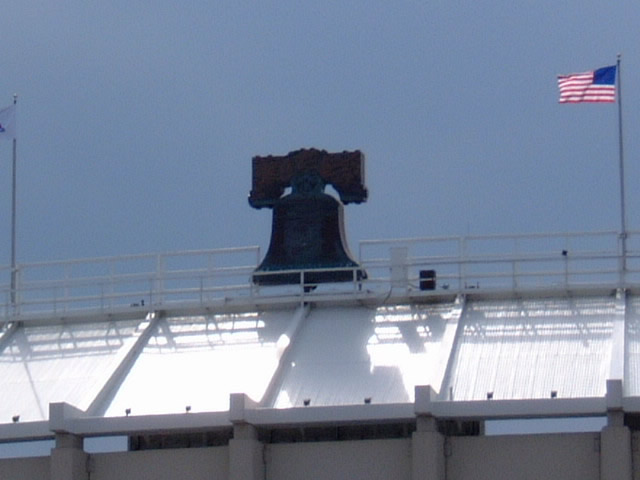 Philadelphia Eagles playing at Veterans Stadium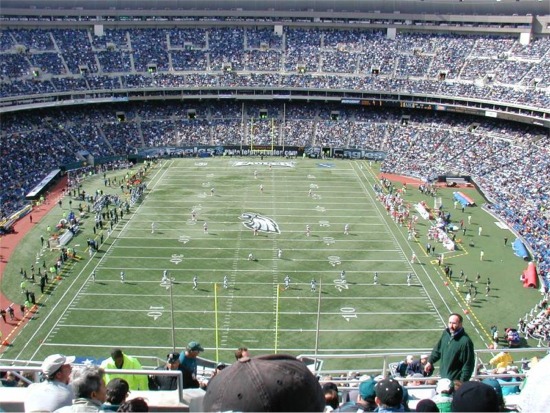 Backstory and Context
This place was Alex Rodriguez first every All-Star game. He only had one at bat during his first All-Star game and didn't manage to get a hit. The National League ended up defeating The American League 6-0. The All-Star MVP for that game was Hall of Famer Mike Piazza. After that victory the National League didn't win another All-Star game until 2010. This wasn't the first time Veterans Stadium held an All-Star game, the first time was in 1976. The Liberty Bell used to be hanging from center-field roof on the fourth level. In 1972 Greg Luzinski ended up hitting the Liberty Bell in a game on May 16, 1972. 
Veterans Stadium was built on 74-acre site in South Philadelphia. Veterans Stadium could hold a capacity of 62,382 and which was the largest in the National League. During the Stadiums opening day the ceremonial first pitch was dropped from a helicopter to catcher Mike Ryan. After that first pitch in Veterans Stadium it started a tradition of unique deliveries of the baseball on opening day. During the time the Philadelphia Phillies never won a World Series while playing there. The ended up going to two over them in 1983 and 1993 but lost both times.
Veterans Stadium was the stadium know as having one of the worst playing turf in professional sports. New playing turf got installed a total of six times throughout the history of the stadium. By the 21st century both the Phillies and Eagles wanted new stadiums built. The 2003 season would be the Phillies last season at Veterans Stadium. They eventually would move across the street to their current home Citizens Bank Park. The Eagles now play in Lincoln Financial Field. 
Sources
(n.d.). Retrieved from https://ballparks.com/baseball/national/vetera.htm
Veterans Stadium - history, photos and more of the Philadelphia Phillies former ballpark. (n.d.). Retrieved from https://www.ballparksofbaseball.com/ballparks/veterans-stadium/
Additional Information