The Oval Cricket Ground
Introduction
The Oval, or known for sponsorship reasons the Kia Oval, is an international cricket ground in Kennington, in the London Borough of Lambeth, in south London.The Oval has been the home ground of Surrey County Cricket Club since it was opened in 1845. It was the first ground in England to host international Test cricket matches in 1880 and is also the host of the final Test match of the English season.
Images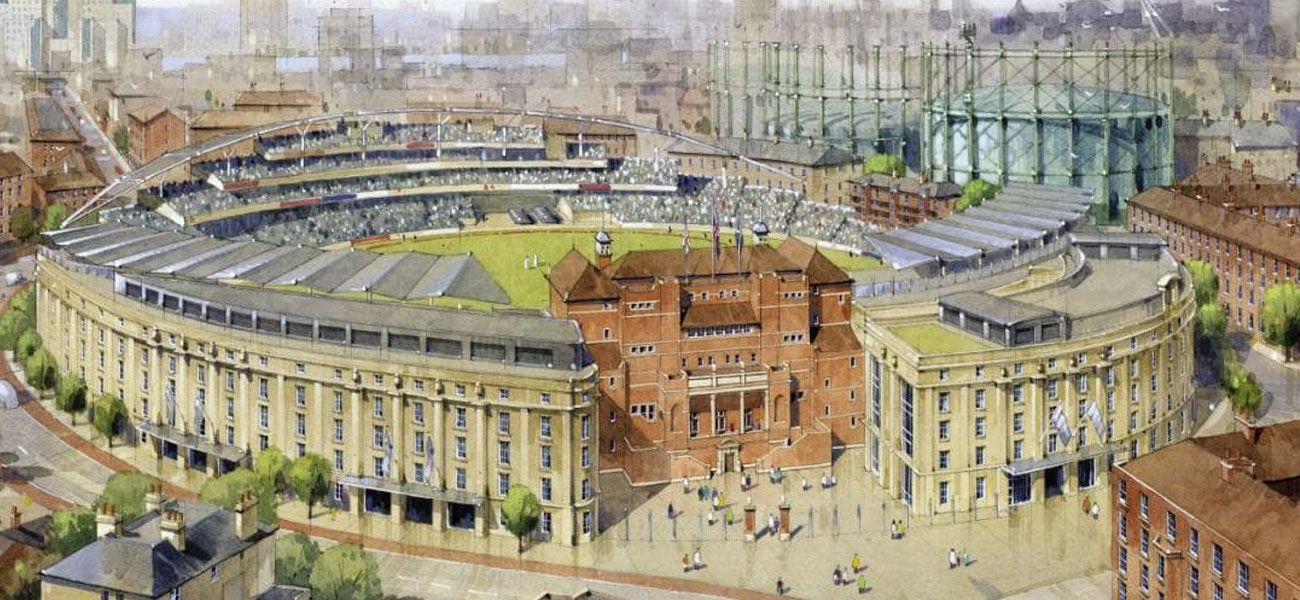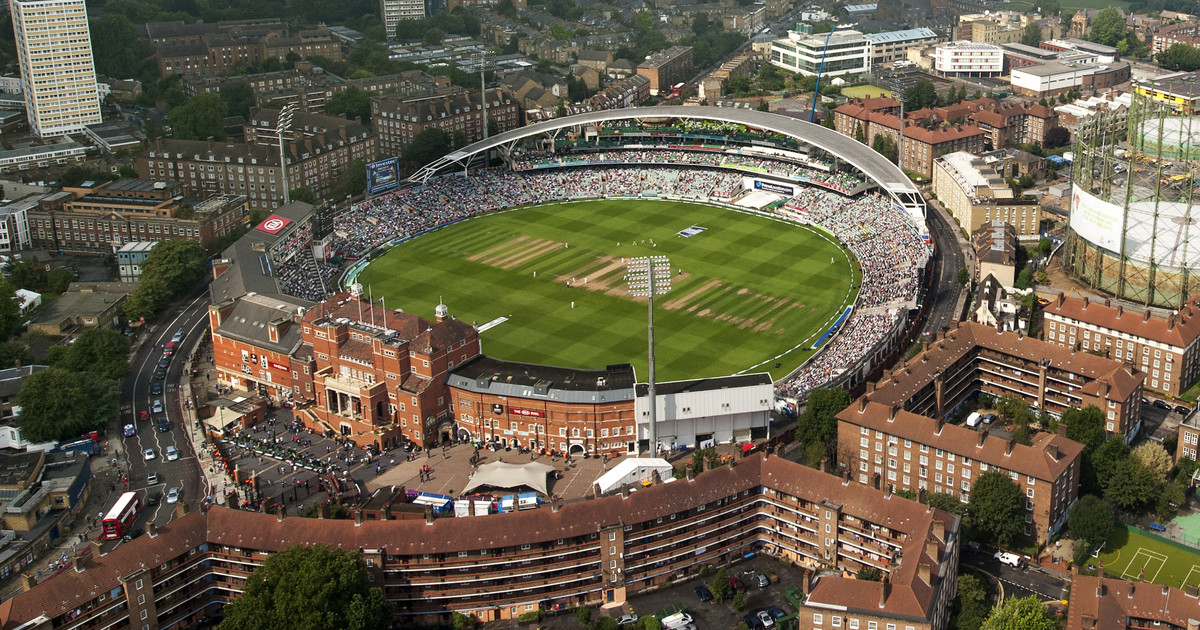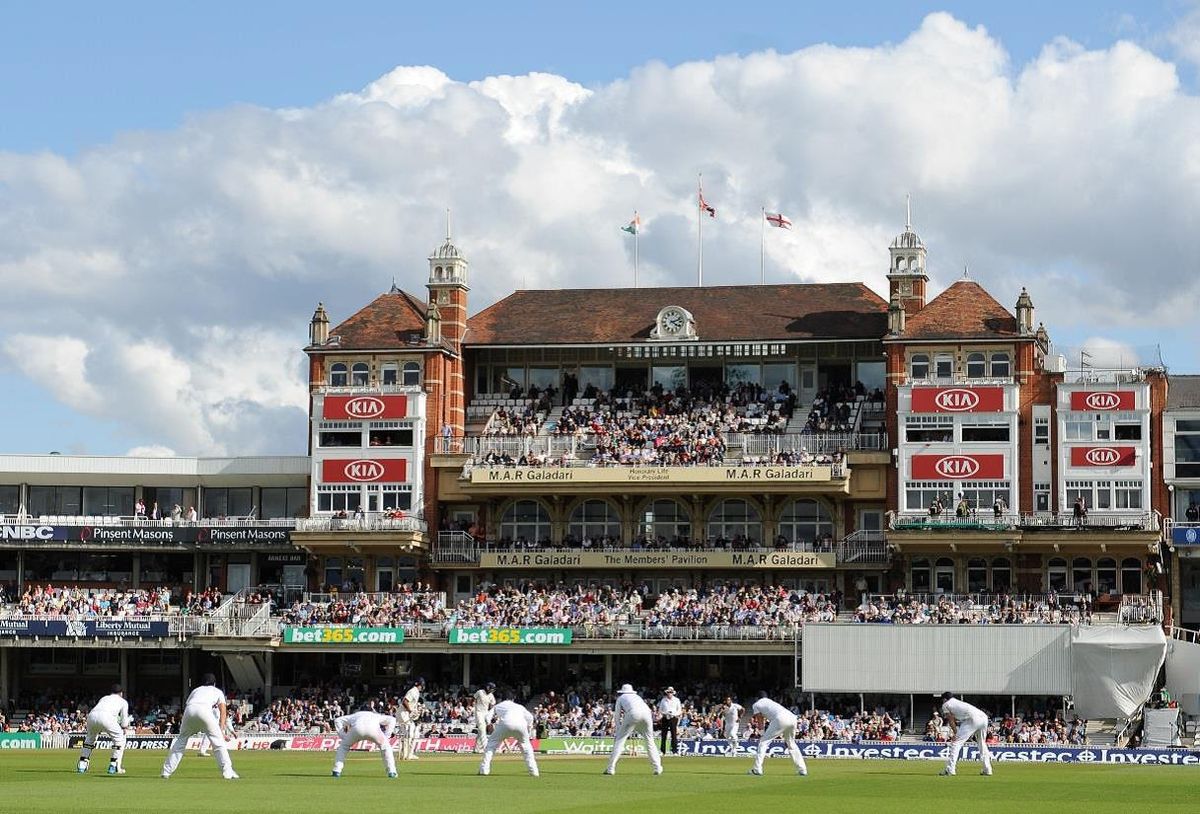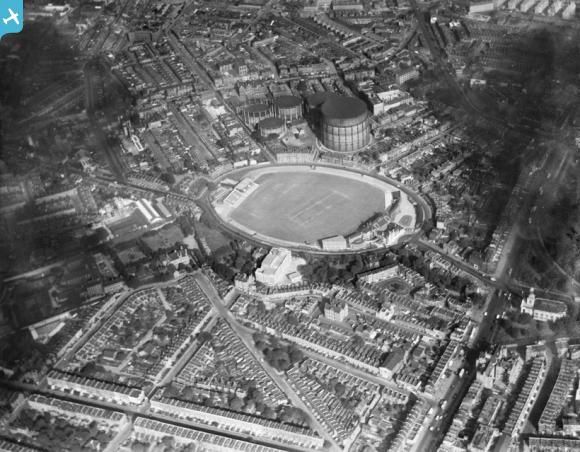 Backstory and Context
The Oval ground was built on part of the former Kennington Common, a large area of common land which was notable for being one of the earliest venues for cricket within London. The grounds were originally owned by the Duchy of Cornwall, one of the two royal Duchies in England. In 1845 Duchy leased the land for the purpose of a cricket ground. The lease lasted for for 31 years at a rent of £120 per month plus taxes amounting to £20. The first ever international cricket match in England was held at the ground in 1868. The touring team of Aboriginals from Australia played England in front of 20,000 fans. In addition to cricket, The Oval has hosted a number of other historically significant sporting events. In 1870, it staged England's first international football match, versus Scotland. It hosted the first FA Cup final in 1872, as well as those between 1874 and 1892. In 1876, it held both the England v. Wales and England v. Scotland rugby international matches and, in 1877, rugby's first varsity match. It also hosted the final of the 2017 ICC Champions Trophy.
The grounds have seen numerous other matches including, The first One Day International match September 1973 between England and West Indies. The stadium has hosted matches of the 1975, 1979, 1983, and 1999 World Cups. It has also hosted five of the fifteen matches in the 2004 ICC Champions Trophy, including the finals. The Oval ground was not always used for cricket matches, during World War II the Oval was supposed to be used as a prisoner of war camp but instead was used as a place to house searchlights and anti-aircraft weapons.
In 2015, the current stands were demolished, to be replaced by a single new and much larger stand named after Peter May. May led Surrey to their sixth and seventh consecutive County Championships in 1957 and 1958 and also captained England from 1955 to 1961, winning the Ashes in 1956. Construction of the new stand, which cost around £10 million, began in September 2015. It officially opened in May 2016, increasing the capacity of the ground by 1,300 seats to 25,300. New construction plans deem that by 2023 the Kia Oval will be the largest stadium by expanding their stands.
Sources
Archive / History. (n.d.). Retrieved from https://www.kiaoval.com/about-us/archive-history/
The Oval Stadium. (n.d.). Retrieved from https://www.sportskeeda.com/cricket/the-oval-stadium
Sengupta, A. (2014, August 15). 25 unusual facts about The Oval. Retrieved from https://www.cricketcountry.com/articles/25-unusual-facts-about-the-oval-171576
Image Sources
https://www.google.com/search?q=the+oval+cricket+ground&rlz=1C1EJFC_enUS877US894&source=lnms&tbm=isch&sa=X&ved=2ahUKEwi-yPr2mOToAhVLcq0KHUAvCnwQ_AUoAnoECBsQBA&biw=1504&bih=892&dpr=1.5#imgrc=i8fBYxllAMxSDM

https://www.google.com/search?q=the+oval+cricket+ground&rlz=1C1EJFC_enUS877US894&source=lnms&tbm=isch&sa=X&ved=2ahUKEwi-yPr2mOToAhVLcq0KHUAvCnwQ_AUoAnoECBsQBA&biw=1504&bih=892&dpr=1.5#imgrc=ceUo2U7MCRYf5M

https://www.google.com/search?q=the+oval+cricket+ground&rlz=1C1EJFC_enUS877US894&source=lnms&tbm=isch&sa=X&ved=2ahUKEwi-yPr2mOToAhVLcq0KHUAvCnwQ_AUoAnoECBsQBA&biw=1504&bih=892&dpr=1.5#imgrc=Dee4N9iw9zqbWM

https://www.google.com/search?q=the+oval+cricket+ground+old&tbm=isch&ved=2ahUKEwiUr574mOToAhVSR6wKHZawBgIQ2-cCegQIABAA&oq=the+oval+cricket+ground+old&gs_lcp=CgNpbWcQAzoCCAA6BAgAEB46BAgAEBhQ2-0HWMD7B2CT_QdoAXAAeACAAYQBiAHJBJIBAzAuNZgBAKABAaoBC2d3cy13aXotaW1n&sclient=img&ei=1LiTXpT1GtKOsQWW4ZoQ&bih=892&biw=1504&rlz=1C1EJFC_enUS877US894#imgrc=4gy462n3fB5ODM

Additional Information