Golden 1 Center
Introduction
The Sacramento Kings enjoyed calling the Sleep Train Arena their home court for almost 30 years but in 2016, they moved to their new home, the Golden 1 Center. The Golden 1 Center started it's construction two years prior and stands proudly at 500 David J. Stern Walk. Sacramento Kings fans have since enjoyed the arena for packed home games. The arena has also made its name in the concert business as well and has been able to show Sacramento citizens UFC, WWE, and NCAA events.
Images
Inside during a Kings game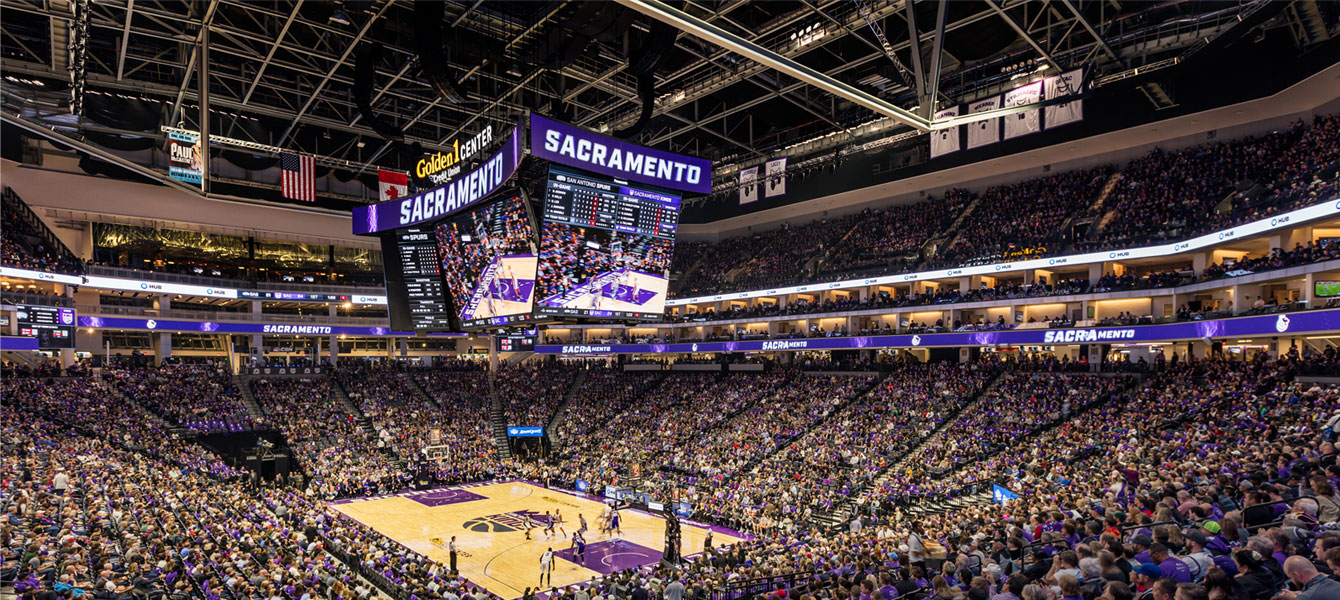 Outside of the Golden 1 Center from above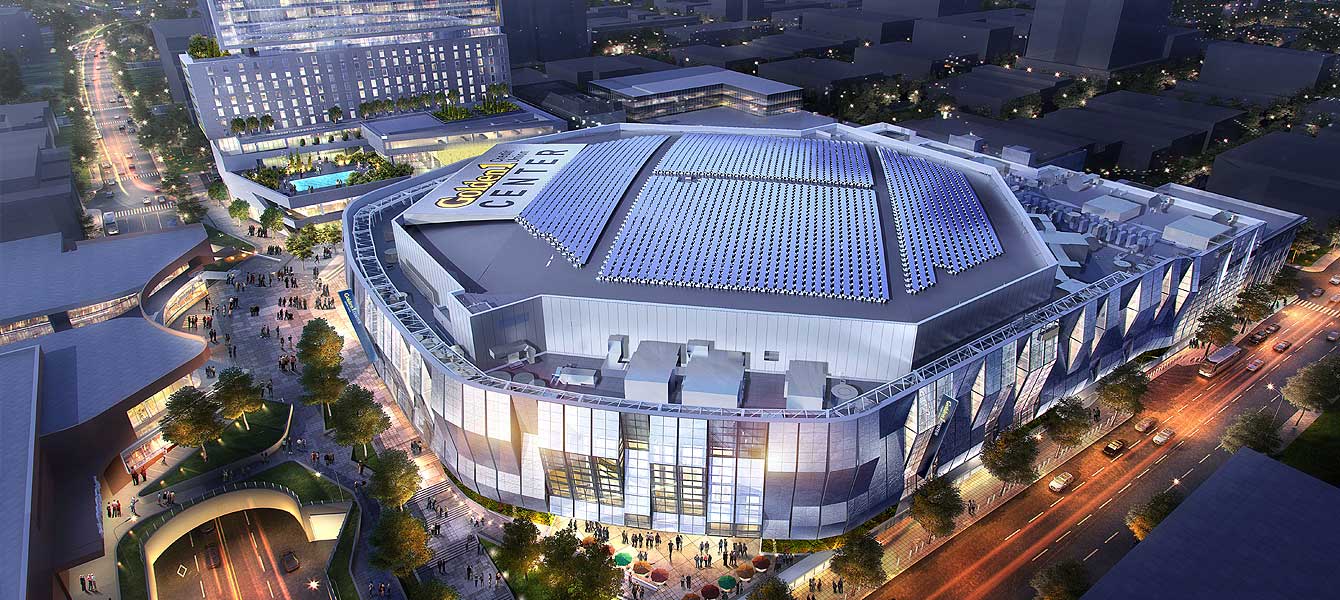 Outside of the main entrance from above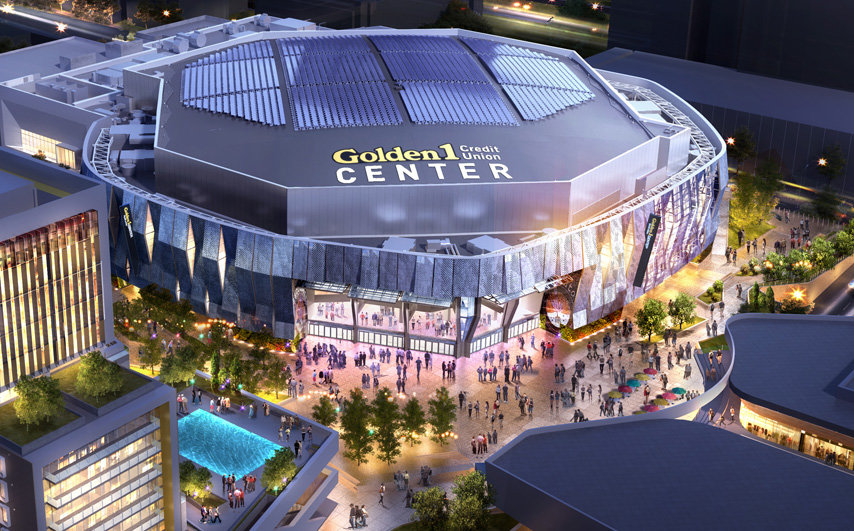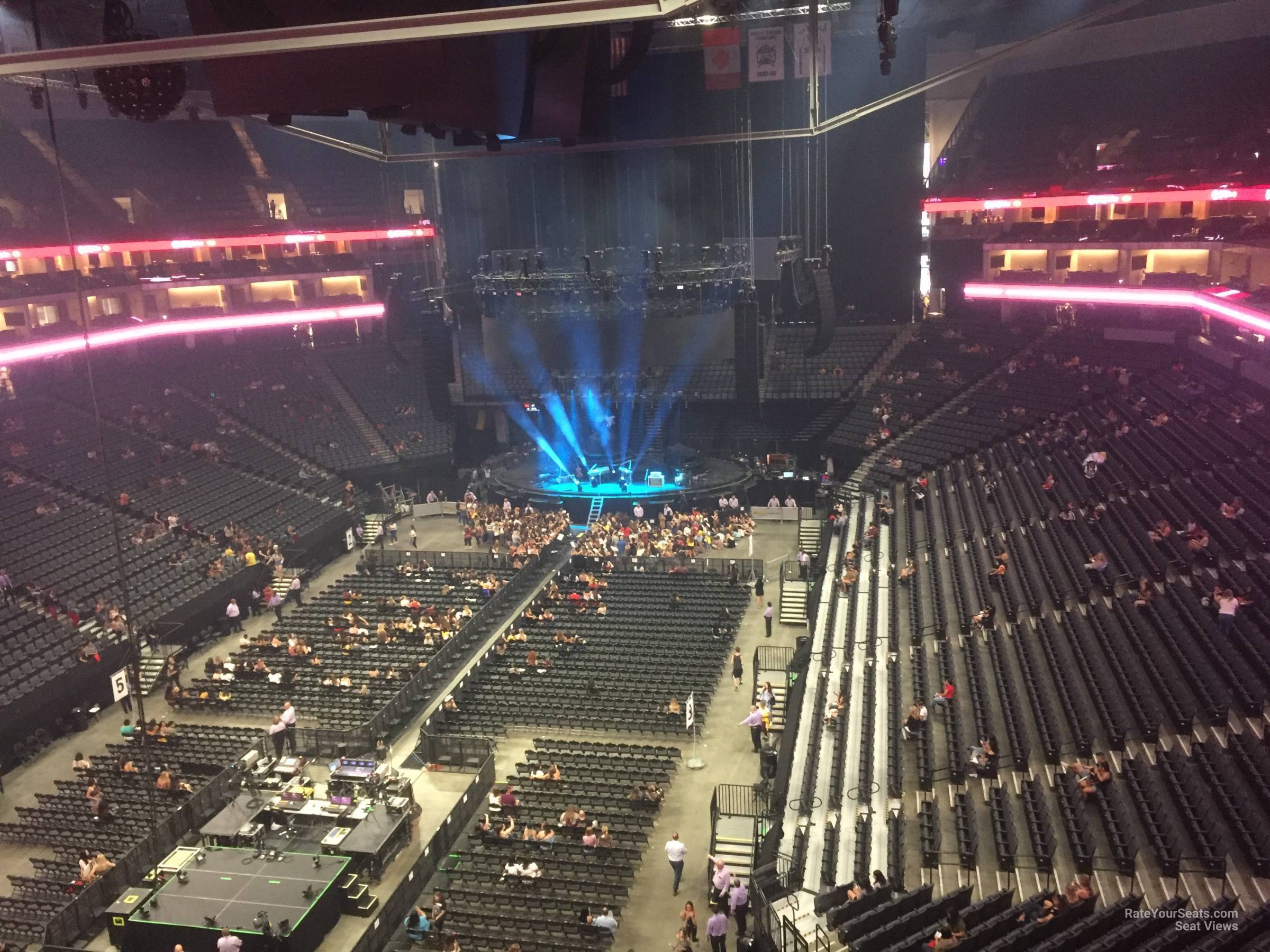 Backstory and Context
The Golden 1 Center broke ground not too long ago in 2014 and would become the new home for the Sacramento Kings when construction finished in 2016. The arena opened on September 30th, 2016 and cost roughly $558.2 million to build. The arena can seat 17,608 fans for basketball games and has 48 suites. The Golden 1 Center has also become a popular venue for concerts and is able to have a seating capacity of 19,000 during the concerts. 
The venue is located at 500 David J. Stern Walk which was named after ex-NBA Commissioner David Stern who vouched for the Kings to stay in Sacramento. The Golden 1 Credit Union agreed to a deal that would cost $120 million over 20 years to have the naming rights to the arena. The city of Sacramento owns the facility and has agreed to pay over $18 million per year until 2050 to help fund the arena and pay off its construction costs. 
The Sacramento Kings spent almost 30 years at the Sleep Train Arena and was a hard goodbye for many Kings fans to leave the arena they've been celebrating games at for that long period of time. However, Sacramento fans welcomed the Golden 1 Center with big arms. In its first 15 months, it sold out 87 events. It is not the largest entertainment venue in the country and not even in California but in its second year of being opened, it came in at number 14 in U.S. ticket sales in 2017. 
The Golden 1 Center has been the host of hundreds of concerts, WWE and UFC events, as well as a few games in the 1st and 2nd Round of the 2017 NCAA Men's College Basketball Tournament. The arena proudly holds 11 Kings jerseys in it's rafters to honor the greatest players in franchise history. However, due to the Kings 13 season drought of having a .500 season, the Honda Center has not been able to show Kings fans a playoff game.
Sources
Millera, Nathaniel . Your Guide to the Golden 1 Center, The Sacramento Bee. September 22nd 2016. Accessed April 12th 2020. https://www.sacbee.com/news/local/city-arena/article102749907.html.
Golden 1 Center, Ballparks. Accessed April 12th 2020. http://basketball.ballparks.com/NBA/SacramentoKings/newindex.htm.
About, Golden 1 Center. Accessed April 12th 2020. https://www.golden1center.com/about.
2017 College Basketball NCAA Tournament, Sports Reference. Accessed April 12th 2020. https://www.sports-reference.com/cbb/postseason/2017-ncaa.html.
Sacramento Kings, Basketball Reference. Accessed April 13th 2020. https://www.basketball-reference.com/teams/SAC/.
Additional Information