Smart Araneta Coliseum
Introduction
Also known as The Big Dome, it is a multi-purpose sports stadium in the Philippines and is recognized as one of the largest sports arenas in Asia. It has been used for a multitude of events, mostly used for basketball, but other events include: boxing, cockfighting, concerts, religious gatherings, beauty pageants, circuses, and more.
Images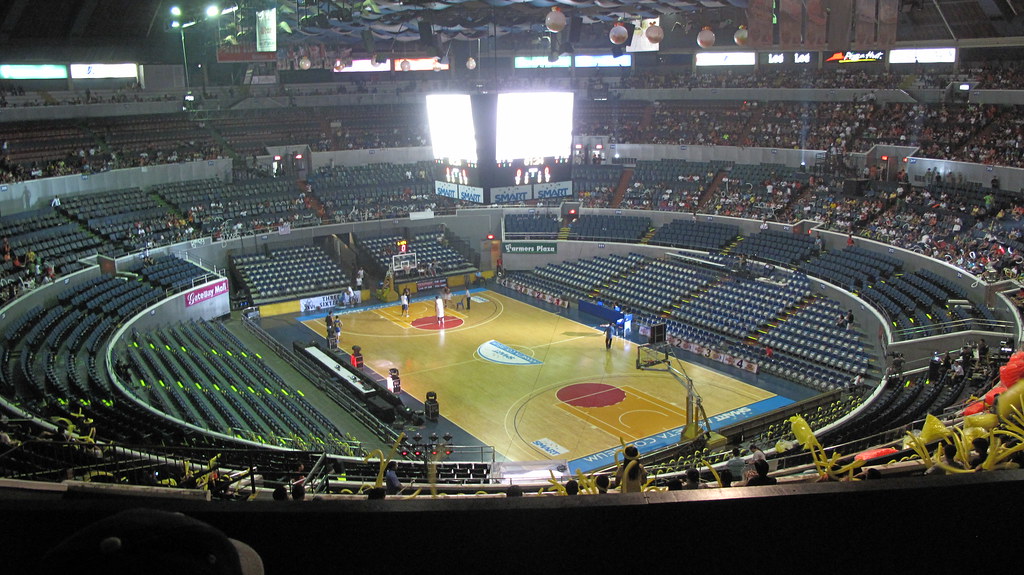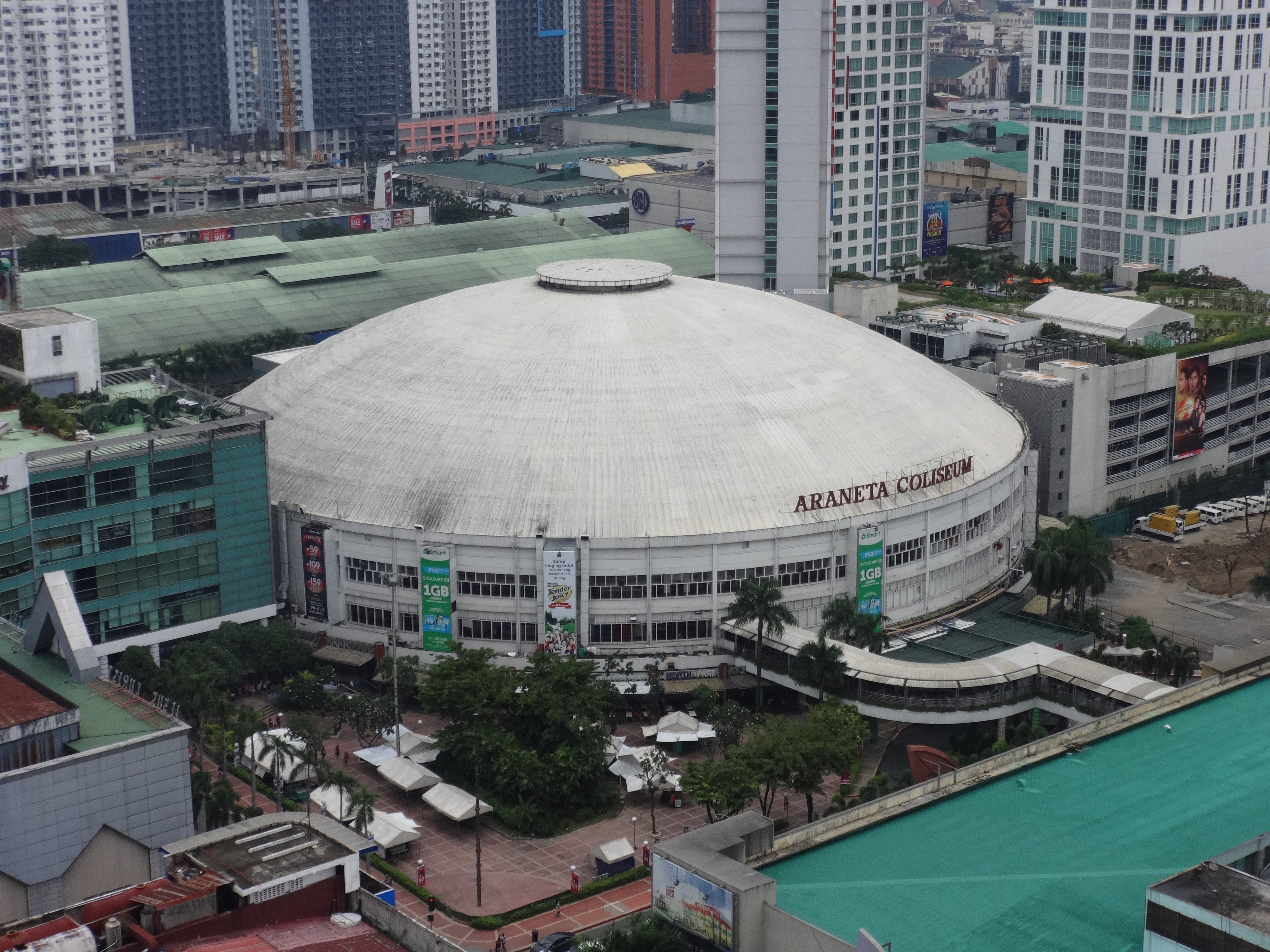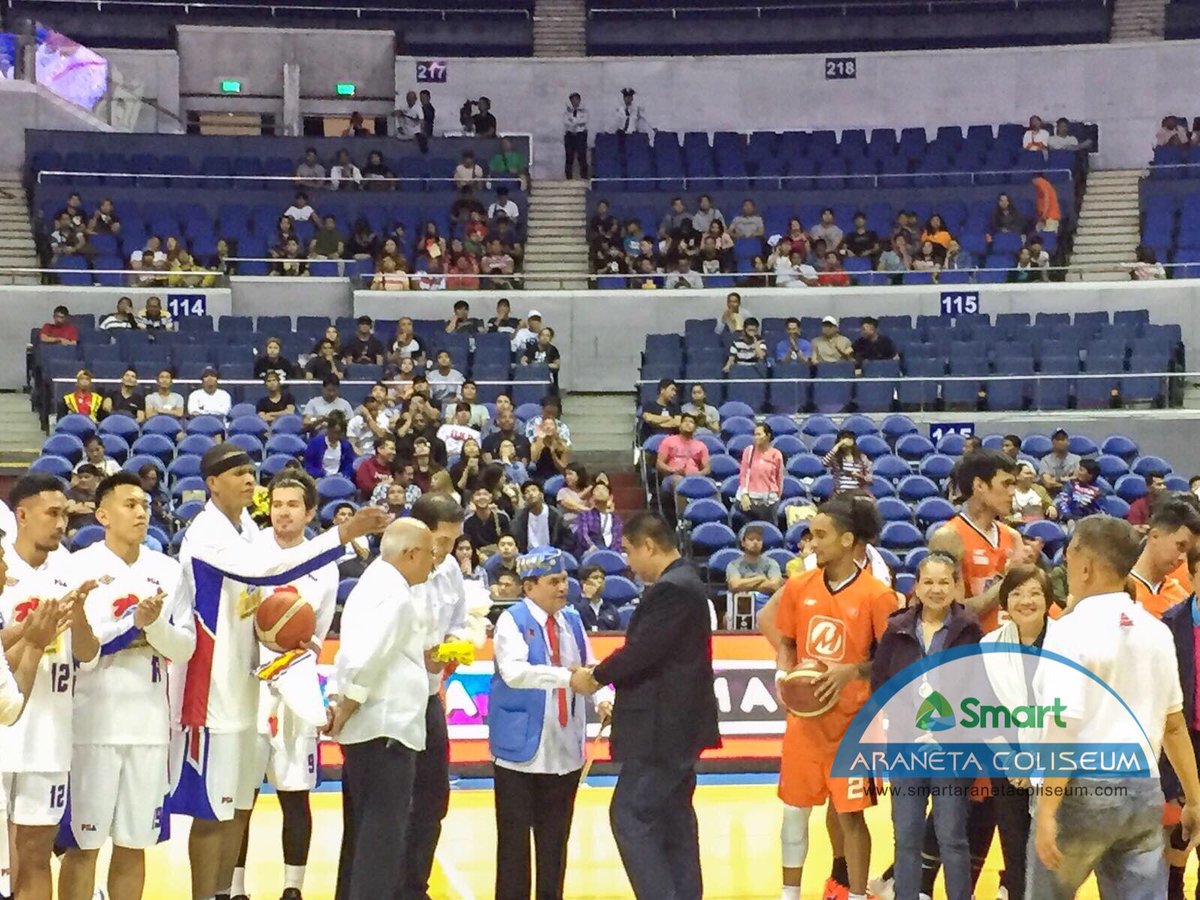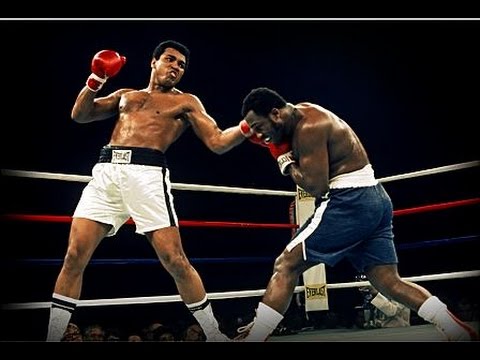 Backstory and Context
Constructed in 1959 and opening on March 16th, 1960, it quickly became recognized as the largest covered stadium in the world. The stadium has a dome diameter of 108 meters and occupies a total 40,000 square meters. On the opening day of the coliseum, it hosted its first sporting event, a boxing match. The fight was a light heavyweight bout set between boxer Harold Gomes and Gabriel "Flash" Elorde. 36,000 people filled the stadium to witness Elorde beat Gomes.
Through the following years, it held numerous FIBA World Championship and NBA Championship matches and its own Philippines Basketball Association (PBA). For 10 years there was a distinct rivalry between two teams: the Toyota Tamaraws and the Crispa Redmanizers. The intense games and rivalry led to physical fights between fans outside and inside the coliseum. Other than its own associated teams, one of its most popular events was with Muhammad Ali and Joe Frazier.
The Thrilla in Manila on October 1st, 1975 was one of the coliseum's biggest and most recognizable events. Over 50,000 people came to witness the fight despite hot and humid conditions, even going as far to breach over the capacity of the coliseum (which is 36,000). The fight was intense and muggy due to the conditions, Muhammad going as far to say he lost weight from dehydration during the match. The bout was 14 rounds and was such a notable event on the country's foot in the sport industry that they open a mall called the Ali Mall in the Araneta Center.
Sources
Mitchell, Kevin. "Thrilla In Manila: 40 Years on from Sanctioned Manslaughter in Boxing | Kevin Mitchell." The Guardian, Guardian News and Media, 1 Oct. 2015, www.theguardian.com/sport/blog/2015/oct/01/thrilla-in-manila-40-years-on-muhammad-ali-joe-frazier-boxing.
Villano, Alexa. "LOOK BACK: Araneta Coliseum's Most Iconic Events." Rappler, www.rappler.com/entertainment/news/254624-araneta-coliseum-most-memorable-events.
"Smart Araneta Coliseum." Wikipedia, Wikimedia Foundation, 7 Apr. 2020, en.wikipedia.org/wiki/Smart_Araneta_Coliseum.