Maa Dewri Temple
Introduction
Goddess Durga is the principle deity of Maa Dewri Temple. Here the Goddess is in the form of Solha Bhuji and it is the oldest Durga temples in Jharkhand. Maa Dewri Temple is loacted at the town of Tamar which is around 38 miles from Ranchi. M.S.Dhoni is a great beliver of Goddess Maa Dewri and visit this temple whenever he is in town.
Images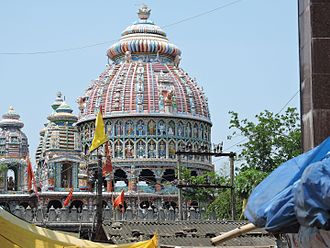 Maa Dewri Temple on the Day of Durga Pooja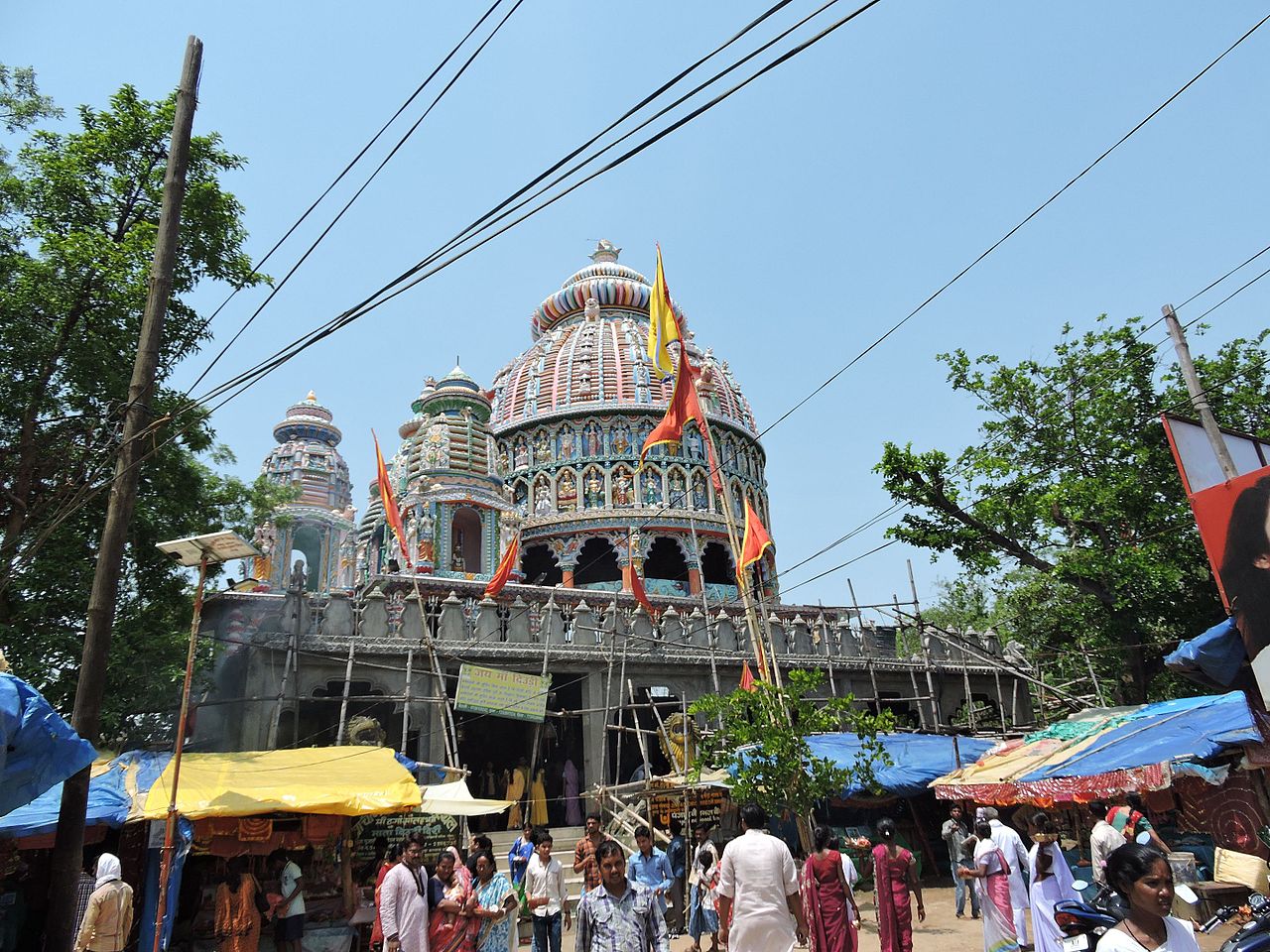 Backstory and Context
Dewri Mandir is located in Tamar 60 km toward south from the capital of Jharkhand i.e. Ranchi. It is on the Tata-Ranchi Highway (NH33). It is a very old temple of Goddess Durga. The main attraction is that the 700 year old idol of the Goddess Durga has 16 Hands (Normally Goddess Durga has 8 Hands). The temple is very old and is currently under renovation. The temple is constructed via the placing of large stones on top of each other without any cementing material.
At the temple devotees tie yellow and red sacred threads on bamboo for the fulfilment of their wishes. Upon the fulfillment of their wishes, they again come to the temple and untie the thread. Dedicated to Solha Bhuji Goddess, an avatar of Goddess Durga, Dewri Mandir temple is located a little outside the main city of Ranchi. Spread over nearly two acres, this old temple in Ranchi also houses an idol of Lord Shiva here. Legend has it that whoever has tried to alter the structure of the temple has had to face the wrath of the gods and suffer consequences. Dewri Temple is also believed to be the only temple where six tribal priests, known as Pahans, perform rituals and offer prayers alongside the Brahmin priests. Who are mainly known as Panda's. Located about 60 km from Ranchi, this temple is on the right side of the Ranchi-Tata road, toward the town of Tamar.
Sources
https://www.nativeplanet.com/
https://en.wikipedia.org/wiki/Maa_Dewri_Temple
Image Sources
https://www.nativeplanet.com/

https://en.wikipedia.org/wiki/Maa_Dewri_Temple

Additional Information