Gennett Records
Introduction
Gennett Records opened by Starr Piano Company flourished in the 1920s. This record label was famous for a wealth of very popular jazz musicians. Indiana was the first place for jazz music to become popular after New Orleans and Chicago due to the traffic the state received from Chicago and Lake Michigan. The cultural influence from travelers along the waterway had a great impact on Indiana music.
Images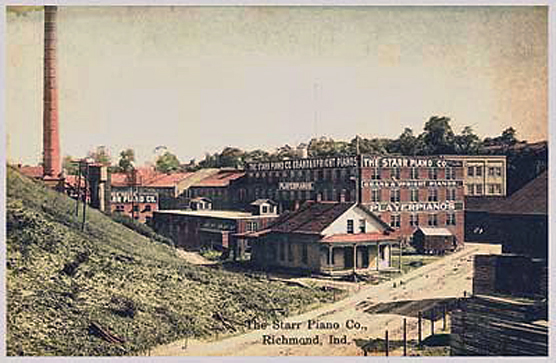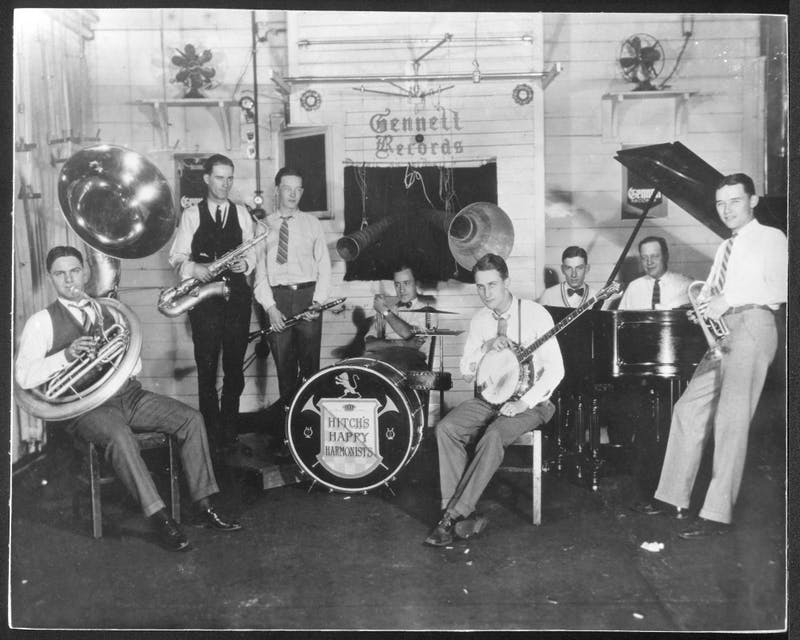 Backstory and Context
Gennett Records was founded in 1917 by the Starr Piano Company and was named after its top managers, Harry, Fred, and Clarence Gennett. It was made famous by the great amount of jazz musicians that recorded there. Musicians like Louis Armstrong, Duke Ellington, Jelly Roll Morton, and Earl Hines were a part of this. Then "when word spread of great jazz records made in Richmond, several Indiana residents ventured to Starr Valley to record, including Bix Beiderbecke and Hoagy Carmichael" (Dahan) which allowed not only for more talent to come through the label, but it also opened Gennett's market as Indiana natives not playing jazz also auditioned. This led to Gennett recording other genres such as gospel with Thomas A. Dorsey and country with Gene Autry.
Because Indiana was one of the first places in the country for jazz music to become popular, record labels like Gennett Records, even with little money, were able to record with legends such as the ones listed above. Again this is all due to Indiana's early interest in jazz. With Indiana's proximity to the metropolis of Chicago and the massive waterway of Lake Michigan, many travelers from the Mississippi River, often these travelers from New Orleans, would make their way to Indiana or Chicago, in turn leaving behind their cultural mark. Gennett Records is a result of this. This recording studio and record label was also very important to the development of Indiana artists. As mentioned, Hoagy Carmichael recorded there and put out his first single "Stardust" with Gennett Records. By giving Indiana artists a platform, the music scene in Indiana was developed (in Bloomington for Hoagy for example) in order to give these artists the ability to perform.
The beginning of the end for Gennett Records came with the Second World War. Because shellac was declared a rationed commodity by the War Production Board, and shellac is used to make vinyls, record manufacturers were limited to 70% of their pre-war shellac use. This led to newer record labels such as Capitol Records buying shellac from existing companies such as Gennett Records. Gennett continued to sell off its records in small numbers until 1947-1948 when the company seemingly faded away out of business.
Sources
Dahan, Charlie B., and Linda Gennett Irmscher. Gennett Records and Starr Piano. Charleston, SC: Arcadia Publishing, 2016.
The Music Makers of Gennett Records, Indiana Public Media. https://indianapublicmedia.org/gennett/.
Birthplace of Recorded Jazz, Starr-Gennett Foundation. August 15th 2013. http://www.starrgennett.org/birthplace-of-recorded-jazz/.
Additional Information