Beaulieu Vineyard
Introduction
Author-Uploaded Audio
Beaulieu Vineyard was founded in 1903 by Georges de Latour and his wife, Fernande. The pair set out to establish a thriving wine industry in Northern California that would be on a par with the esteemed wineries of France. Seeing opportunity in the growing California winemaking industry, the family sold their successful Cream of Tartar business in order to devote their funds to winemaking. Fernande named this property "Beaulieu," which means "beautiful place." Similar to many wineries in this region, Beaulieu is known for its Cabernet Sauvignon. The company has also devoted significant resources to research in the area of grape cloning, opening a new state-of-the-art facility within one of the winery's original buildings from the early 1900s.
Images
Beaulieu Vineyards, c. 1900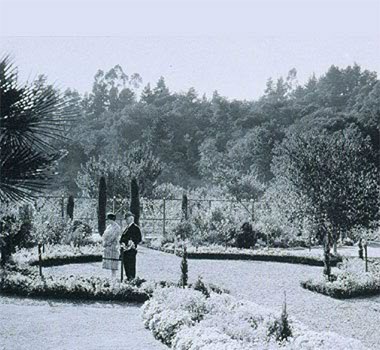 Beaulieu Vineyards, c. 1903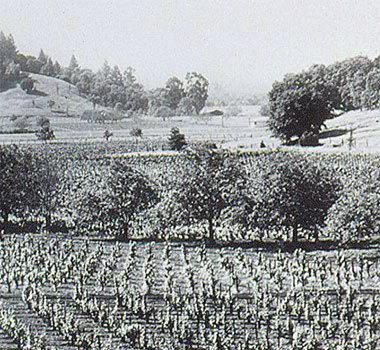 Backstory and Context
Author-Uploaded Audio
In 1900, at the time of purchase by Georges and Fernande de Latour, the land that became Beaulieu Vineyard comprised a total of four acres. Georges de Latour was intent on helping to revive California's ailing wine industry. To achieve this, he sought to import Phylloxera-resistant rootstock from his native France, which would lead to the production of a healthy crop, substantial yield, and successful harvest.
Although establishing a winery is usually a high-risk enterprise, Beaulieu Vineyards was able to achieve great success with their careful methods of cultivation. In addition, when Prohibition swept through America, they were able to continue producing wines by switching their production efforts towards the creation of a sacramental wine that would be used by Catholic churches. During this time, Beaulieu Vineyard's production and distribution quadrupled through the sale of sacramental wine.
Following the repeal of Prohibition, Georges de Latour traveled to France in 1933 to study with one of France's top viticulturists, Andre Tchelistcheff. Upon de Latour's return home, this led to a period of both refinement and expansion of the wine production at Beaulieu Vineyards. In 1936, a "Private Reserve" Cabernet Sauvignon, which was originally created by de Latour as the family's private vintage, was released to the public at his mentor's insistence. This became the winery's flagship offering.
Beaulieu Vineyard remains a leader in winemaking, including cutting-edge clonal research in viticulture. In 2008, Beaulieu Vineyards completed the construction of a new, state-of-the-art winery. It is housed within one of its original, historic buildings from the early 1900s. Because of its location in the town of Rutherford, the de Latour family's Beaulieu Vineyard is also referred to as the Rutherford Estate.
Sources
"Beaulieu Vineyards - Heritage", Beaulieu Vineyards. Accessed April 11th 2020. https://www.bvwines.com/en-us/heritage.
"Old Wineries in Napa Valley – 100 years old or more", Wine Country Getaways. Accessed April 11th 2020. https://winecountrygetaways.com/wine-regions/napa-valley/napa-valleys-100-year-old-wineries/.
Image Sources
Beaulieu Vineyards

Beaulieu Vineyards

Additional Information