Ker Place
Introduction
Ker Place formally had the name of Kerr Place is the headquarters of the Eastern Shore of Virginia Historical Society in Onancock, Virginia. This Geogian style house started to be built in 1799 for merchant farmer John Shepherd Ker and his wife Agnes Corbin Ker. The Virginia Historical Landmarks Commission is known as, "the finest and most elaborate Federal mansion on Virginia's Eastern Shore." The house is very beautiful not only on the outside but the inside. If you are ever traveling down the road it would not hurt to stop by Ker Place in Onancock, Virginia to check out this beautiful house.
Images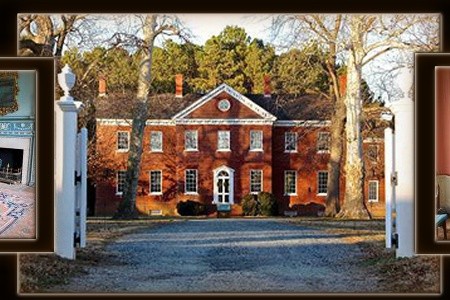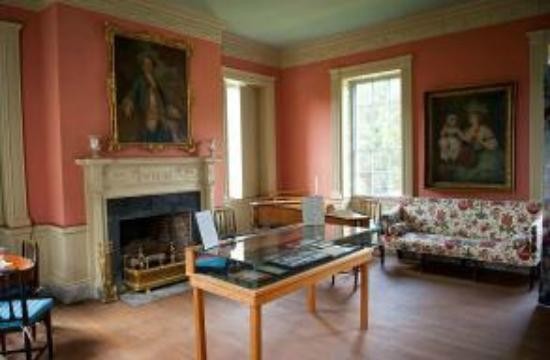 Backstory and Context
Ker Place is s very elegant home in Onancock, Virginia. It has been restored to its original appearance from 1806 when John Ker and his family resided there. It is a National and Virginia Historical Landmark that was built in 1799-1803 used for the finest example of Federal architecture on the Eastern Shore of Virginia. It is a two-story, five-bay rectangular house with a pavilion on both the front and rear sides. Only two families have lived in this house from when the Kers moved in in 1801 until it was purchased by the ESVHS in 1960. For approximately 50 years there was a glass-enclosed cupola that adorned the top of the house to view trading vessels coming into the Onancock Creek. This was a very beautiful sighting to see.

The home is filled with rich colors, detailed plaster work, and finley crafted woodwork. There are also antique furnishing that create an authentic appearance of the plantation life in the early 19th century. The house is also very large and has a second floor. To this day the second floor is home to the museum that shows much of the Society's library, archives, and collection spaces. The newer part of Ker Place is used as a welcome center for visitors. The house is a museum, a library, an archaeology lab and a place where people can enjoy learning about the heritage. The museum holds most of the Eastern Shore Artwork which portrays a great visual of this beautiful place.

The house was added to the National Register of Historic Places in 1970 and is located in the Onancock Historic District. The National Register of Historic Places (NRHP) is the United States federal government's official list of districts, sites, buildings, structures, and objects that are worthy of preservation. Some examples are the Robie House, Martin Luther King Jr's grave, and Old Slater Mill. So, for the Ker place to be apart of the National Register of Historic Places it is a great honor for just a small town on the Eastern Shore of Virginia in Onancock.
Sources
General Information: http://www.shorehistory.org/museum.html Eastern Shore of Virginia: http://www.Virginia.org/Listings/HistoricSites/KerPlaceEasternShoreofVirginiaHistoricalSociety/
Additional Information