Dr. Edward Livingston Trudeau house & office
Introduction
Dr. Edward Livingston Trudeau's first house in Saranac Lake was built in 1884; it contained a laboratory. In 1894, a fire in the laboratory destroyed the building. The current residence was built in 1894 on the same site, a Colonial Revival residence designed by Trudeau's cousin, J. Lawrence Aspinwall. The Saranac Laboratory, also designed by Aspinwall, was built the same year, next door to the residence. The house continued in use as doctors' offices, first for Francis Berger Trudeau and his son Frank, and then as Medical Associates of Saranac Lake, the successor to Frank Trudeau's practice. The practice moved to the Adirondack Medical Center in 2017, and Historic Saranac Lake acquired the building in 2019. Historic Saranac Lake plans to restore the building and open it as a museum that explores the rich history of the Saranac Lake area and Trudeau's pioneering work in tuberculosis treatment. This project will create a museum campus along with the Saranac Laboratory building.
Images
Dr. E.L. Trudeau's Original House (undated)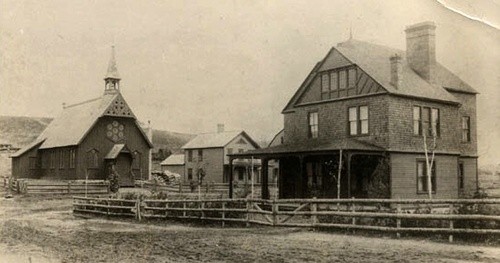 Dr. E.L. Trudeau House & Office (2018)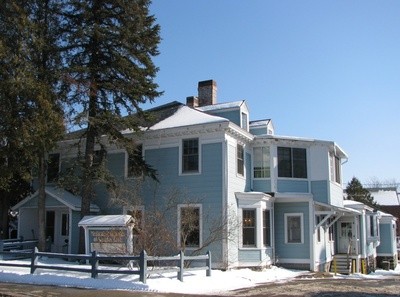 Sources
Edward Livingston Trudeau home and office, Historic Saranac Lake Local Wiki. Accessed April 9th 2020. https://localwiki.org/hsl/Edward_Livingston_Trudeau_house_and_office.
Additional Information