Pontiac Theatre
Introduction
The Pontiac Theatre had, at one time, the largest screen in central New York and a twelve thousand dollar orchestral organ. Built in 1917, the theatre was designed by Scopes and Feustmann. In 1926, the owners of the theatre sold it to the Schine theatre chain; after the chain was dismantled, the theatre was purchased by the Pontiac Entertainment Corp. Al Jolson once performed a solo at the Pontiac Theatre for three hours for a benefit. The world premiere showing of the 1954 film, The Silver Chalice, was held at the Pontiac. This was Paul Newman's feature film debut, and the premiere was hosted by television personality Art Linkletter. Saranac Lake won the movie premiere for having sold the most Christmas seals that year. Several of the stars, including Virginia Mayo, visited the village and participated in the Winter Carnival parade. Newman did not attend. The theatre burned to the ground on December 19, 1978. The week that it burned, the movie "Foul Play" was showing; the next week's film was to have been "Up In Smoke".
Images
Pontiac Theatre (undated)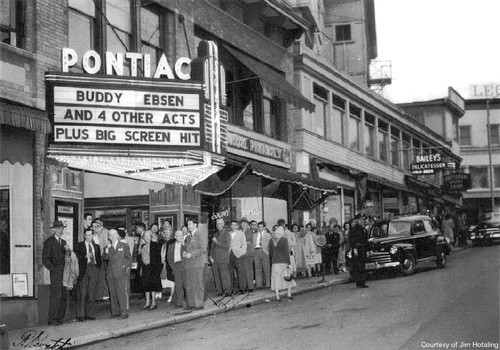 Pontiac Theatre (early 1950s)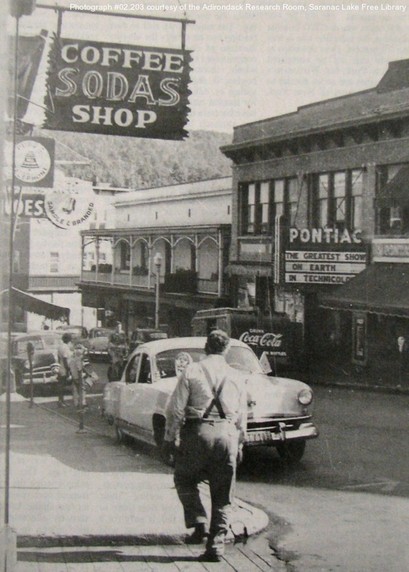 Sources
Pontiac Theatre, Historic Saranac Lake Local Wiki. Accessed April 9th 2020. https://localwiki.org/hsl/Pontiac_Theatre.
Image Sources
Jim Hotaling

Adirondack Daily Enterprise

Additional Information