Wick's Pies
Introduction
The Indy 500 is arguably the best known thing about Indiana. This thrilling race leaves fans speechless and is a sight like any other. If you are from Indiana, you understand the importance of dairy in the state, and it is likely you have had Hoosier pie. Originally called sugar cream pie, it later became such an integral part of Indiana culture that they added Hoosier to the name. Wick's Pies is one of the oldest producers of Hoosier Pie that still stand to this day. Its bakery is unlike any other, and truly worth checking out.
Images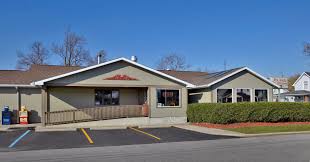 Backstory and Context
While this restaurant serves a verity of pies, its Hoosier Pie has really created the name it has today. This famous dish originally with North Carolina Quakers settling in Wayne County in 1808. After settling and moving to places such as Morgan, Jackson, Randolph, Henry, Marion, Boone, Hendricks, Hamilton, and along the white River the dish began to spread. With many Indy 500 racers drinking a glass of Milk when they win the race, this dish became an iconic part of the Indy 500. Duane Wickersham started the company in a facility that had an issue with employees getting drunk on break and wanted them to have alternate options. After a successful year, Duane relocated and began his business. If there was ever a bakery that has withstood the test of time, Wick's Pie is the place. This company had humble beginnings, and continues to carry out these values. It is generally a family run business, and still remains loyal to the slower, traditional small batch pie making methods that give it an authentic feel. This family has been baking pies for over 50 years, and shows us a traditional pie that people can't get enough of.
Sources
Anthony, Carl . Hoosier Sugar Cream Finger Pie, from the Indy 500 to the Quakers: Pies of the States, May 28th 2012. Accessed April 8th 2020. https://carlanthonyonline.com/2012/05/28/hooiser-sugar-cream-finger-pie-from-the-indy-500-to-the-quakers-pies-of-the-states/.