The Log Inn
Introduction
It is known for the family style meals and is a great place for parties and other events. This will be great for my research because it is the oldest restaurant in Indiana, which allows me to get a better understanding of what foods were popular in the past. One thing that makes this location great for research is that it tries to keep its old time theme, with interior decorations and a more communal and familiar style restaurant. It has likely not had much of a menu change in order to retain the feeling of the past and history that it is filled with. This location truly gives us a look into the history of food in Indiana.
Images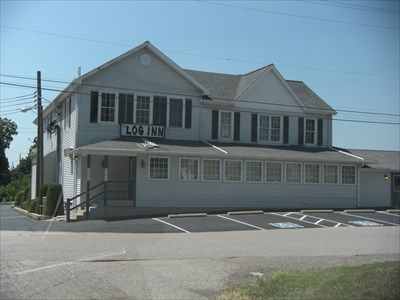 Backstory and Context
What initially started as a trading post and stagecoach stop later became the oldest restaurant in Indiana. Passengers could pay $3.50 to ride, where three to six horses were used and changed every twelve miles. In later years, the trading post was transformed into a resturant This restaurant was created in 1825 and even had Abraham Lincoln as a guest. Although no longer visible on the outside due to renovations, customers can still dine in one of the original log rooms today. There are also rumors of a hidden cellar used during the civil war that would aid runaway slaves in their escape to freedom. 
Sources
Johnston, Courtney. These 9 Old Restaurants In Indiana Have Stood The Test Of Time, Only in Your State. March 11th 2016. Accessed April 8th 2020. https://www.onlyinyourstate.com/indiana/old-restaurants-in-indiana/.
Image Sources
https://www.pinterest.com/pin/468655904951784803/