Coulter Block
Introduction
Built 1899-1901 by William L. Coulter, the two three-story buildings at 76-82 Main Street would become known as the Coulter Block. Two of the earliest tenants were Donaldson's Adirondack National Bank, and C.J. Carey clothing store — T.F. Finnegan was a partner in this store before beginning his own. Photographer William Kollecker had his shop here, and his store became a staple in Saranac Lake life. The Kollecker Kodak and Gift Shop was a favorite of local children, as Kollecker kept a full series of movies of circus parades and other entertaining sights to show to them. He set up elaborate window displays, especially at Christmastime. He set up the first mechanically rotating Christmas tree in the village. After Kollecker's death, his apartment & store were gutted, and his belongings were thrown away as he had no will. Luckily, some of his work had already been donated to the Saranac Lake Free Library, and a quick-witted passerby intervened and managed to have some of the materials delivered to his home rather than the dump. These photographs and films can be seen in the Adirondack Room at the Library today. In the 1970's, the buildings housed "Bud" Hunt's Insurance and real estate office, the Saranac Lake Jewelers, the offices of the American Red Cross and the Plattsburgh Press Republican, and several apartments. Currently, Liz Company, State of Mind, and Savvy Boutique operate on the Coulter Block (2020).
Images
William Kollecker in front of his shop (undated)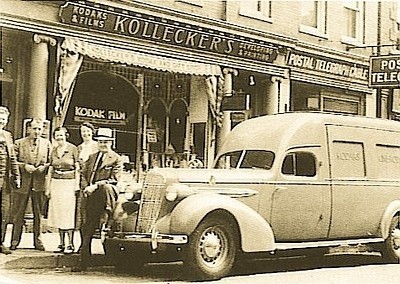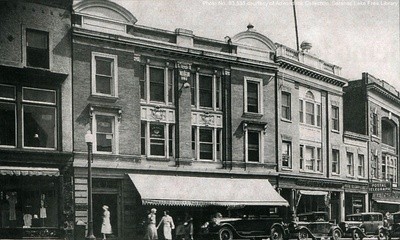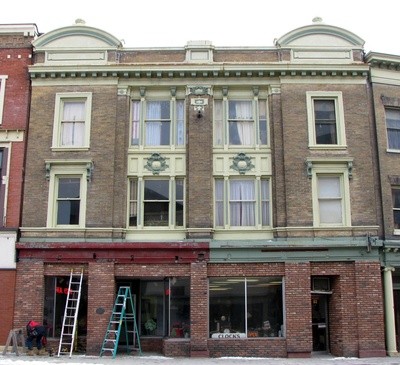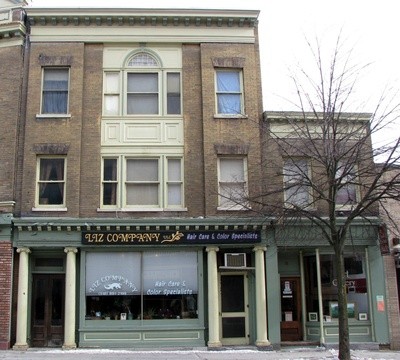 Sources
Gallos, Philip. Coulter Block, Historic Saranac Lake Local Wiki. Accessed April 8th 2020. https://localwiki.org/hsl/Coulter_Block.
Image Sources
Adirondack Daily Enterprise

Additional Information