Miamitown (Kekionga)
Introduction
Miamitown, or Kekionga, was the principal village of the Myaamia (also known as Miami) civilization from roughly 1700 C.E. to about 1815 C.E and was constructed at a strategic portage between the Wabash river and the confluence of the Maumee, St. Joseph, and St. Mary rivers. Today the modern city of Fort Wayne is built over the pillaged ruins of this former Myaamia settlement. -Lukas 'Dalton' Gibson
Images
Map of Miamitown (Kekionga) courtesy of Northeast Indiana Public Radio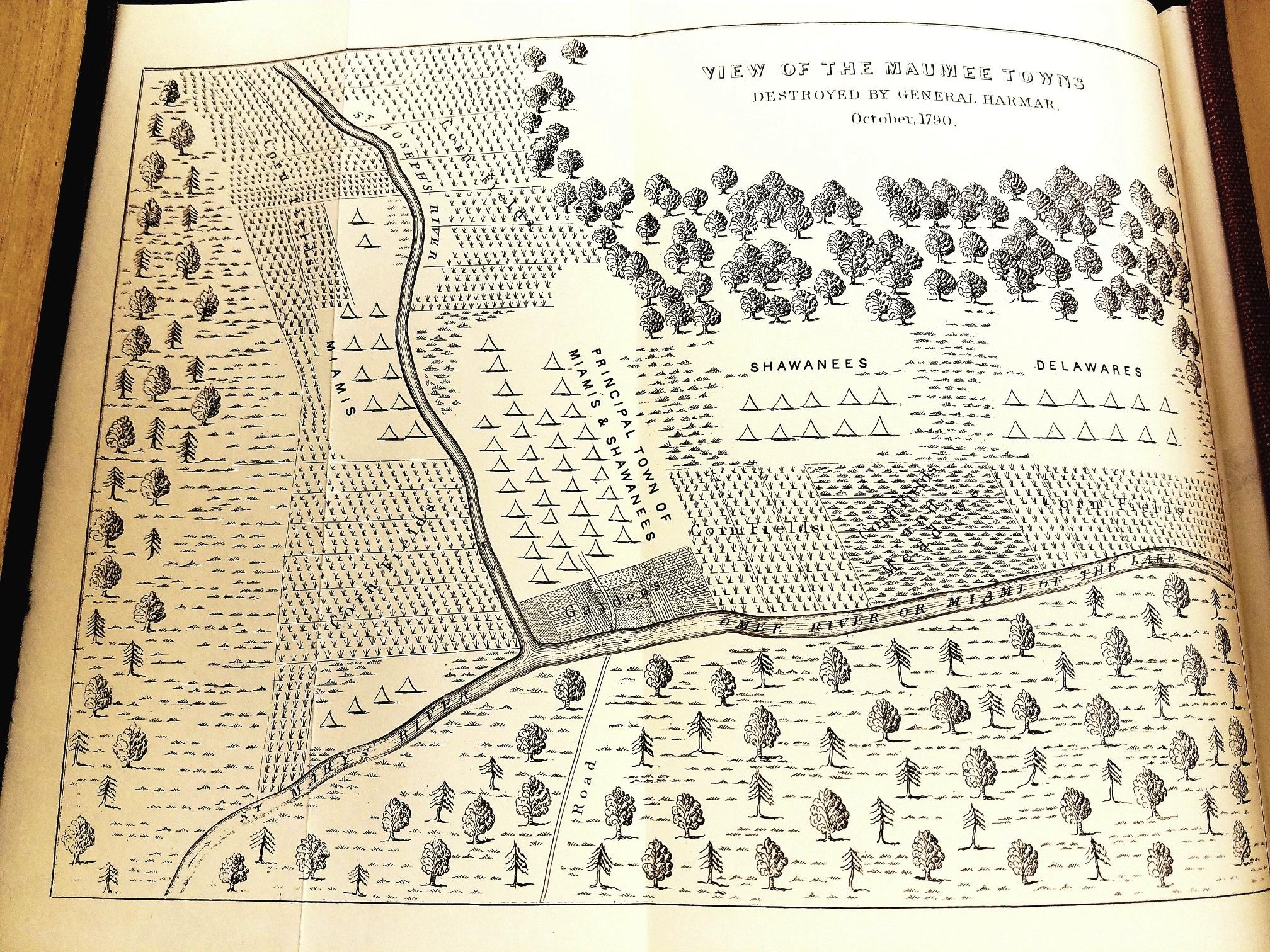 Backstory and Context
Several prominent figures called Miamitown their home at various points in time including renown warrior chief Little Turtle, and chief Pacanne. At its peak the settlement evolved into roughly seven or eight distinctive villages that were separated by acres of corn and other crops. Many other indigenous communities sought refuge at Miamitown including Shawnee, French, Delaware, and Pottawatomie. Miamitown was pillaged by United States military general 'Mad' Anthony Wayne in 1794 and continued to decline in the decades following until the land was eventually ceased under the Treaty of Ghent in 1814. After this Hoosiers began to settle the area now called 'Fort Wayne' in rememberance of the aforementioned general who conquered Miamitown/Kekionga.
-Lukas 'Dalton' Gibson
Sources
Madison, James H. Hoosiers: A New History of Indiana.
Rafert, Stewart. The Miami Indians of Indiana: A Persistent People
Indiana Historical Bureau. Kekionga, Indiana History Blog. Accessed April 7th 2020. https://blog.history.in.gov/tag/kekionga/.
Image Sources
Accessible at: https://www.wboi.org/post/historical-thriller-brings-1790-battle-kekionga-life

Additional Information