LGBTQ+ Culture Center
Introduction
The LGBTQ+ Culture Center is located on the Indiana University Bloomington campus. This facility offers resources and counseling services to all those in the LGBTQ+ community. The culture center is ready to assist anyone that comes through the door with open arms. The center offers services like transitioning, inclusivity workshops, and sexual diversity help.
Images
LGBTQ+ Culture Center at IU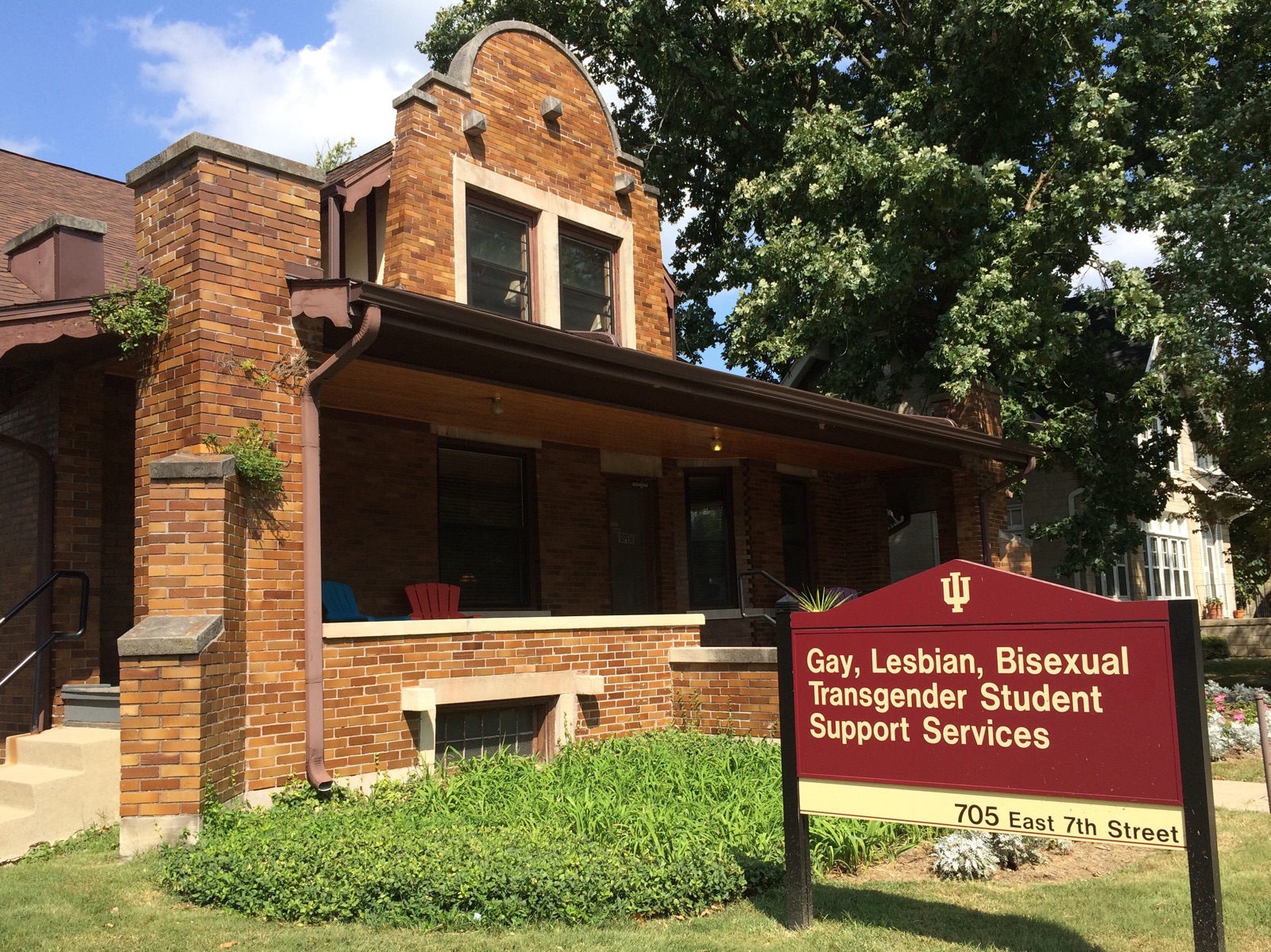 Culture Center Member places motivation easel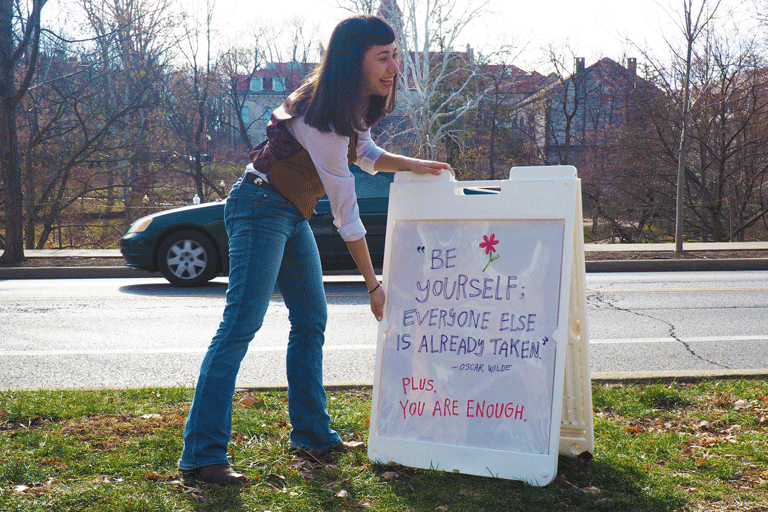 GLBSSS Open House Poster from 1995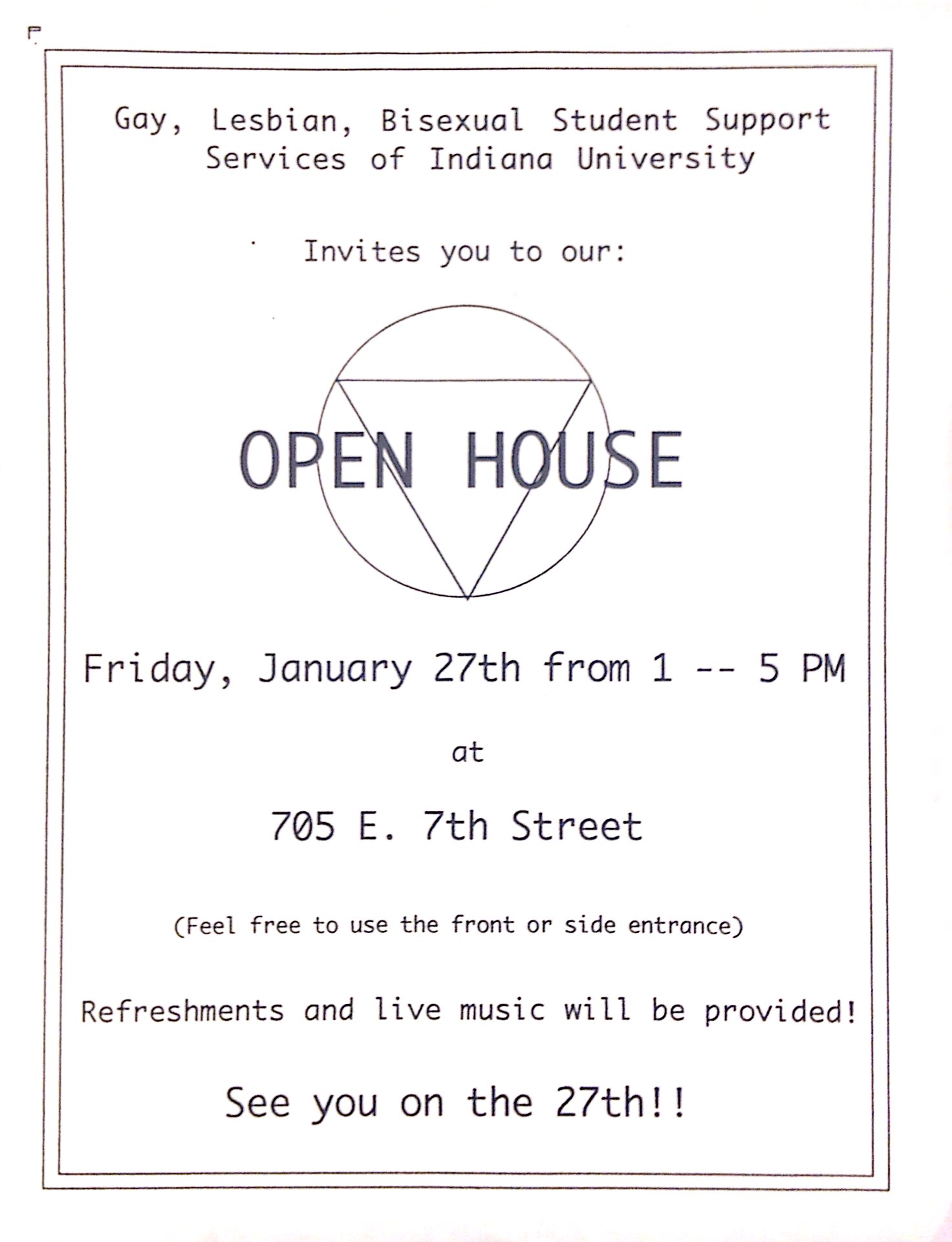 Backstory and Context
The LGBTQ+ Culture Center was founded in may 1994 and recently celebrated this huge milestone of an anniversary. This facility means a lot of the students on IU Bloomington's campus because it offers a place to call home for those in the LGBTQ+ community. With the endless opportunities for growth and learning, members of the center are able to grow with confidence during their time at university. This establishment is considered a landmark for many students because of the meaning that lies within the center. It is essentially a safe zone and a place to feel confident in your own skin, even if someone needs some assistance from the people who are working in the culture center.
Indiana University's Budgetary Affairs Committee gave $50,000 to fund a center for gay, lesbian, and bisexual individuals. This was well after the Kinsey Institute was founded in the 1940s. Even though the center was and is most certainly needed on the Indiana University Campus, while it was praised by many that it was being created, the commissioning of this center came with a great deal of controversy. A past IU faculty member commented that the addition of this center could in turn not be fair to everyone else associated with IU Bloomington at the time.
With all of this controversy came a name change of the center, which sparked rage from LGBTQ+ members at that time. Students were seen protesting the name change all over campus. With some protests and hard work, the name of the center was changed from "The Office of Student Ethics and Anti- Harassment Programs" to "the GLBTSSS Office." They held an open house in January of 1995 to sort of reclaim where they stood on campus after all of the controversy.
Fast forward to present day, and the now, LGBTQ+ Center is loved and home to many on Bloomington's campus. It exudes positivity and inclusivity and like mentioned before, its doors are always open to anyone!
Sources
Eubanks, Lee. The GLBT Student Support Services Office-A Brief History, Indiana University. November 14th 2016. Accessed May 1st 2020. https://blogs.iu.edu/bicentennialblogs/2016/11/14/the-glbt-student-support-services-office-a-brief-history/.
Indiana University Bloomington. LGBTQ+ Culture Center. Accessed April 5th 2020.
https://lgbtq.indiana.edu/about/index.html
https://blogs.iu.edu/bicentennialblogs/2016/12/13/glbt-oral-history-project/
Image Sources
Indiana University Libraries

LGBTQ+ Culture Center Website

(IU GLBTSSS Office records, Collection C435, Office of University Archives and Records Management, IU, Bloomington.)

Additional Information