Boone County Sheriff's Department
Introduction
This trail is meant to show not only the evolution of policing in Indiana but the ability of Indiana Policing agencies to push the envelope when it comes to the evolution of law enforcement in general. Coming from the past with our look into the history of the Indianapolis Police Department we move now to a look into our lives. In this increasingly connected world, Boone County Sheriff's department is a prime example of a department that is taking this into account as they look for better ways to protect their communities now in the present.
Images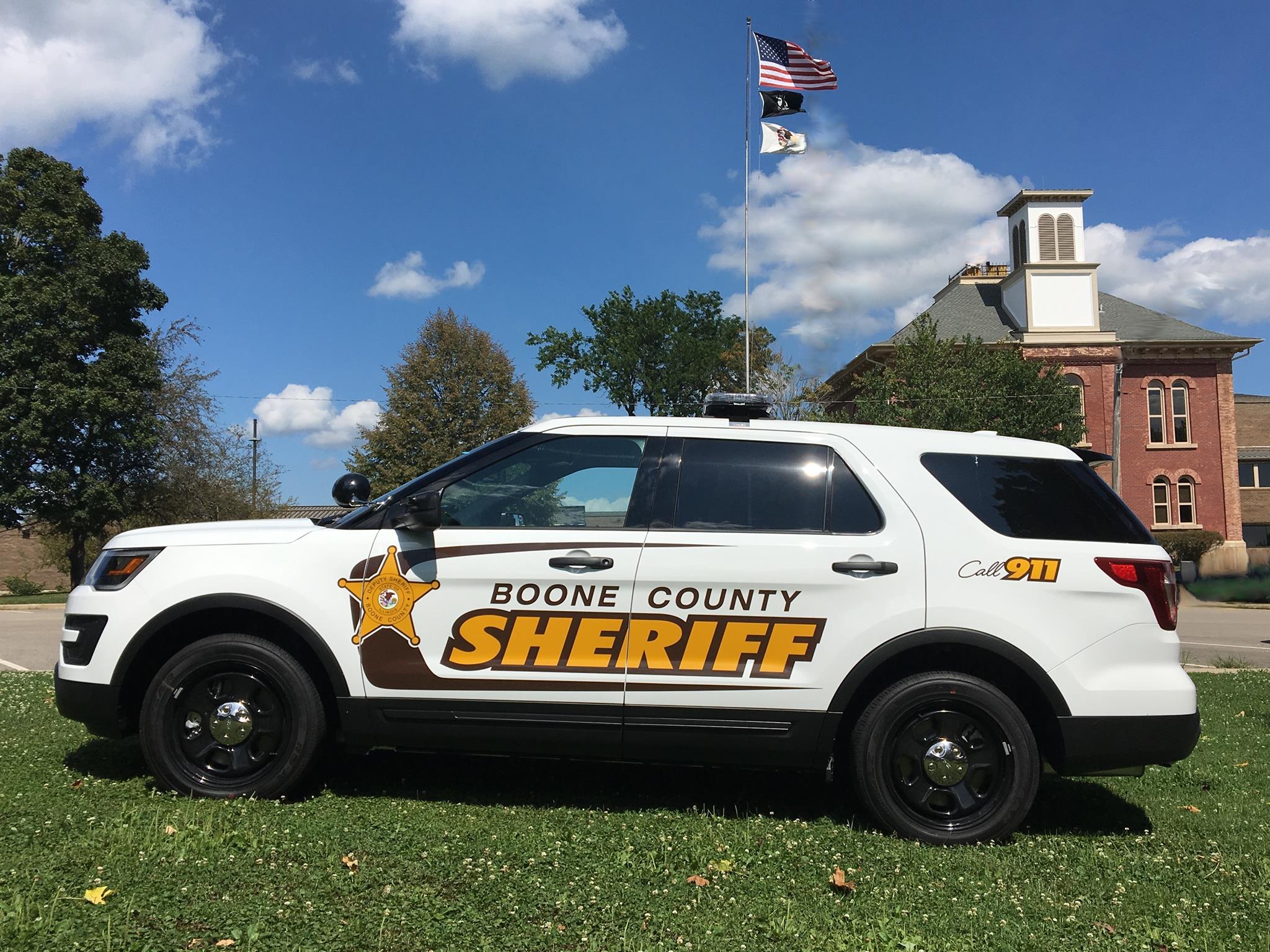 Backstory and Context
As one of the smaller less travelled areas of Indiana this may seem like a stop that is a little out of the way for our driving tour but much like the Lynds with their Middletown research in Muncie, Boone County represents the other smaller towns and cities in Indiana and how no matter the size innovations can and will take place.
With the first sheriff Overton Harris listed to have come into position in 1821, only a few years after Indiana became a state, the Boone county Sheriff's department and its 43 Sheriffs have been serving their community since Harris. With two distinct incidents in its early years, Deputy Sheriff James Gillaspy and the Adams family in 1866 and the deaths of Sheriff Roger I. Wilson and MSHP Sgt. Ben Booth in 1933, the department has had its share of tragedies and acts of courage that one would expect from a policing force.
Moving on from their past the Boone County Sheriff's Department has taken steps to not only be on the forefront of policing in Indiana but also nationally. As the first in the state to implement the app SaferWatch the Sheriff's Department is taking great steps to ensure a safer more connected community for those that live in their jurisdiction. The application is free to use and allows residents to see alerts, changes, and announcements in real time while also providing a new platform for anonymous tips, complaints, and comments. The app also has a safety feature which once turned on will alert the police to the users location and problem if the user stops responding to the SaferWatch interface. This modern addition to the traditional practices of law enforcement agencies allows the public to contact and interact with their department in a whole new way. Looking at other departments that have used the app the crime rates as well as public opinion have seen shifts going in the right direction. Boone County hopes to see itself in those statistics moving forward and hopefully with the successful implementation of the app in other Indiana agencies to promote better community safety in the present.
Sources
Jones, Sarah. "Boone County Will be the First in the State to Get New Public Safety App 'SaferWatch'." 13WTHR. Last modified 13 December 2019. https://www.wthr.com/article/boone-county-will-be-first-state-get-new-public-safety-app-saferwatch
 O'Sullivan, Tom. "History of the Boone County Sheriff's Department." Boone County. Accessed 2 April 2020. https://www.boonecountymo.org/sheriff/history.asp