Post Office Pharmacy
Introduction
Built by Milo Miller prior to 1879, the Post Office Pharmacy building was originally constructed to house the Franklin County Library. Robert Louis Stevenson borrowed books from this library in the winter of 1887-88. Around 1910, the building became a commercial business building, first housing a shop which had a large sign on the building that read "Adirondack Beef Company, Meats, Fish, Fruits & Vegetables" (& Oysters). In 1917, Gibney's Market, a very high-end meat market which specialized in wild meats-pheasant, squab, and venison was opened. During the depression, Gibney's Market went bankrupt, and the Post Office Pharmacy opened in 1936. It was the last of Saranac Lake's nine original pharmacies, called the Post Office Pharmacy because it moved from a building that contained or was next to the first Post Office (where Downhill Grill is now). This building has never been a post office. The Post Office Pharmacy closed in December 2019.
Images
Franklin County Library c. 1880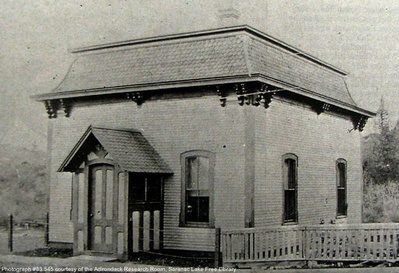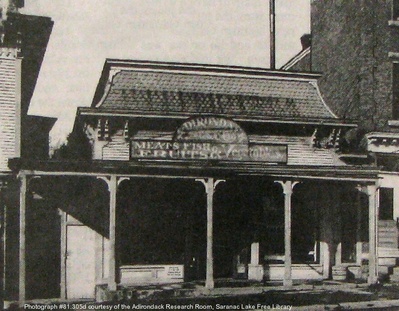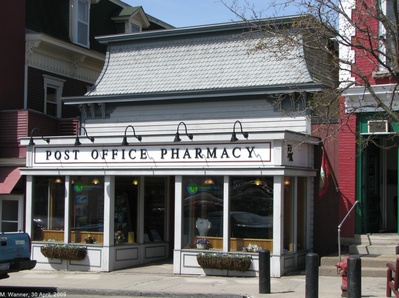 Sources
Post Office Pharmacy , Historic Saranac Lake Local Wiki. Accessed April 7th 2020. https://localwiki.org/hsl/Post_Office_Pharmacy.
Image Sources
Adirondack Daily Enterprise

Additional Information