Convent of the Immaculate Conception Monastery
Introduction
The German Catholic immigrants that settled in present-day Dubois County played a large role in the Covenant of the Immaculate Conception Monastery being established in Ferdinand, Indiana. The Sisters of Saint Benedict have lived in the convent for close too a 150 years. This historical place is a good representation of the German Catholic Immigrants that originally settled in the area.
Images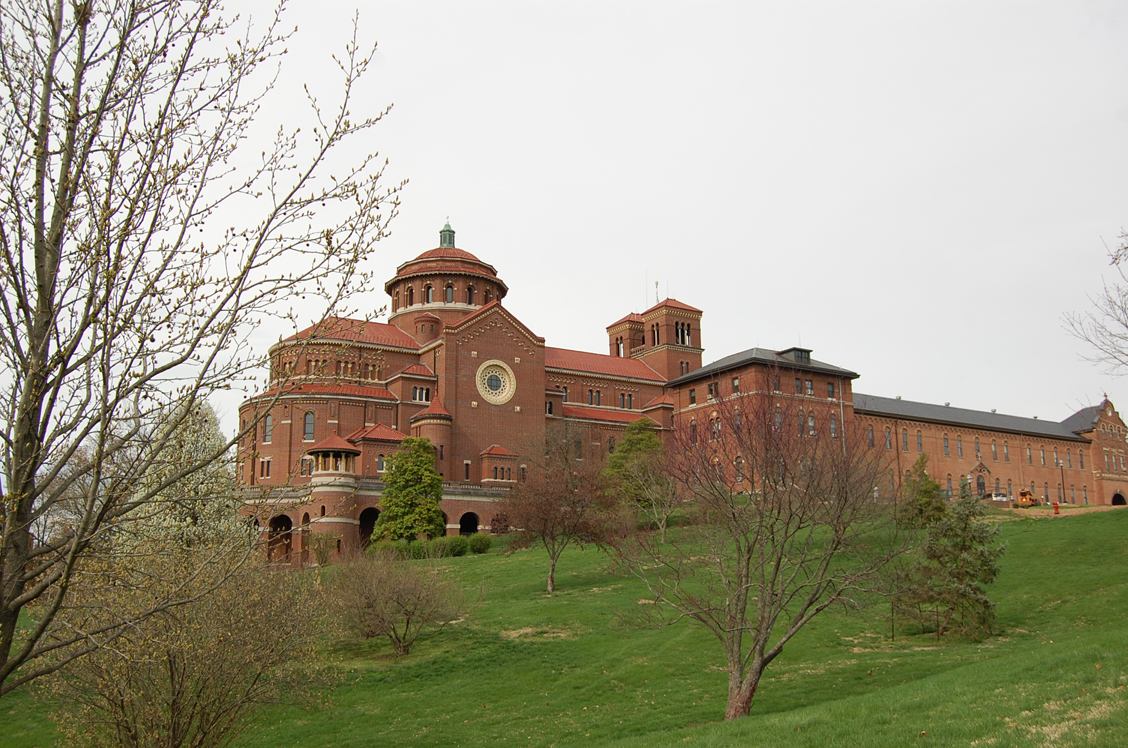 Backstory and Context
The Convent of the Immaculate Conception Monastery is located in Ferdinand, Indiana. The Convent was founded in 1867 when 4 sisters of Saint Benedict arrived in Ferdinand. The sister arrived in Ferdinand to teach in the German speaking schools set up by Father Joseph Kundek. The sisters set up the current 190 acre property in the 1880s, and had a church, house, and school between 1883-1887.  Additions were made in the early 20th century with the addition of a chapel which was completed in 1924. The chapel includes a 400-seat sanctuary which is adorned by 47 stained glassed windows.
The Convent of the Immaculate Conception Monastery is registered on the state and national Register of Historic Places. The sight also highlights the significance that the convent had with the local Catholic German population. The convent is home to many collections of German literature and art. Many decorative pieces located in the chapel came from Germany. The stations of the cross located on the grounds were carved in Munich, and the 47 stained glass windows were also made in Munich. This site is a significant landmark for the German Catholic immigrants that originally arrived here. The Sisters of Saint Bendict arrived to help serve the German Catholic community of Dubois County, and the their desire to help the community is still alive and well 100 years after thier arrival. As recent as 2012 the Sisters began a new program to help single mothers get out of poverty through academic advisement and support to attend collage courses to help get their degree. As you learn in greater detail on the next stop on the trail the Sisters of Saint Bendict were not only Catholic organization that journeyed to Southern Indiana to help serve the growing German speaking Catholic community of Dubois County.
Sources
1.)Indiana Division of Historic Preservation and Archelology. 2019. Convent of the Immaculate
Conception Monastery.April 2. Accessed April 7, 2020. 
https://publichistory.iupui.edu/items/show/363.
, "Local Sources". Sisters' program help single parent students., Dubois County Herald. October 29th 2012. Accessed May 4th 2020. https://duboiscountyherald.com/b/sisters-program-to-help-single-parent-students.