Hogan Block
Introduction
Hogan Block was fully constructed between the 1890s and 1908. The first business to open on the property was Hogan's Pharmacy, which was owned and operated by John R. Hogan from the late 1800s into the early 1900s. The Hogan Block was also the home of Sam Edelberg's Tailor Shop (later Edelberg's Fur Store) which was opened around 1907. In the 1920s, British immigrant Charlie Green opened Green's Market, which would be a staple of Saranac Lake life until it was closed shortly before his death in the 1980's. Hogan Block currently houses the Adirondack Artists' Guild.
Images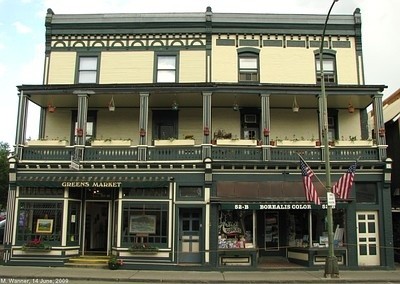 Sam Edelberg's Fur Shop (c. 1910)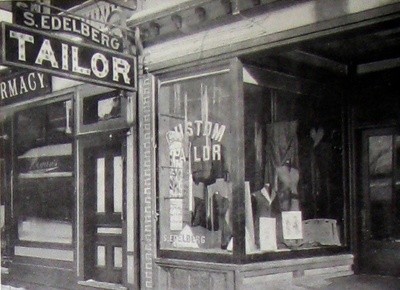 Sources
Hogan Block , Historic Saranac Lake Local Wiki. Accessed April 7th 2020. https://localwiki.org/hsl/Hogan_Block.
Additional Information