The Waterhole
Introduction
Constructed around 1895, the building that is now 'The Waterhole' has housed many different businesses over the years. The building was first utilized as a Blacksmithing shop, operating as such until 1918 when Washer's Tire Vulcanizing shop took its place. In the following years, ownership shifted many times; Washington Market (1925), Lawrence's Livery, Ryan's Livery, and Mike & Sandy's Lunch Room (at least 1948 to 1968). In 1970, Waterhole was opened- named for a 1967 comedy western, Waterhole #3 starring James Coburn.
Images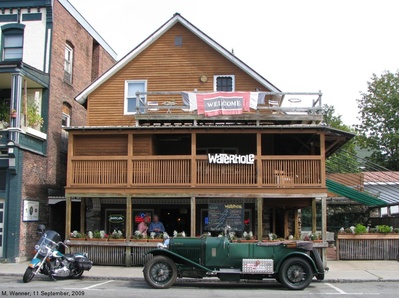 Washer's Tire Vulcanizing (c. 1918)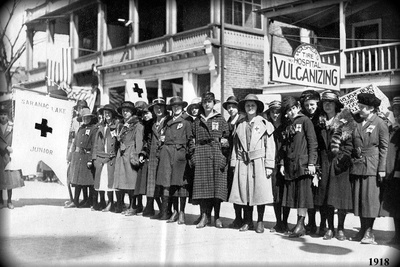 Sources
Waterhole, Historic Saranac Lake Local Wiki. Accessed April 7th 2020. https://localwiki.org/hsl/Waterhole.
Image Sources
Courtesy of James Rudi Snyder

Additional Information