United Center
Introduction
The United Arena, located in Chicago, Illinois, is the largest arena in the United States with a seating capacity of over 22,000 people. William Wertz and Jerry Riensdorf both came together to create an arena that would take sports and entertainment to the next level into the 21st century costing $175 million.
Images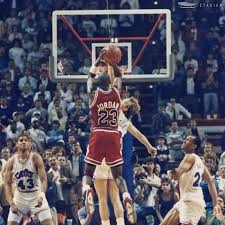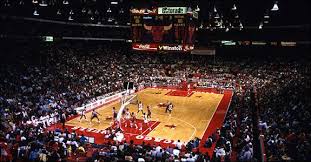 Changing Hardfloor Surface into Ice arena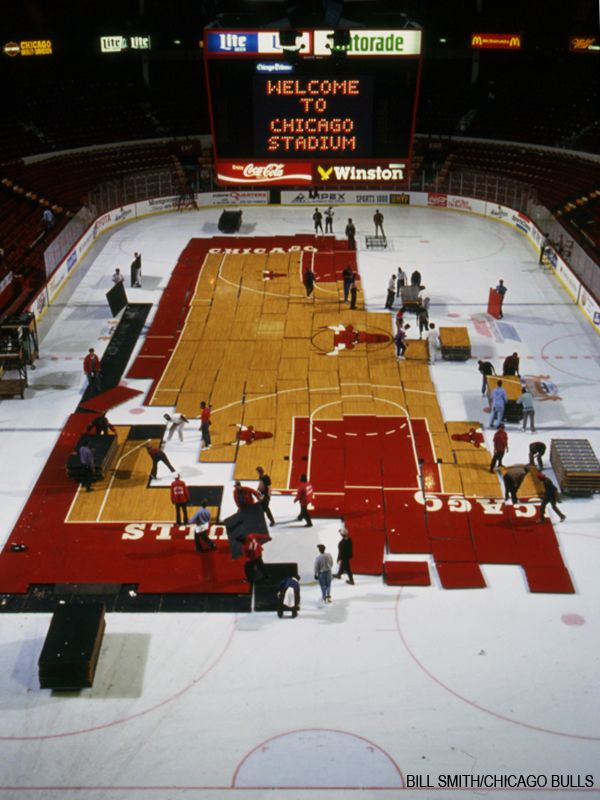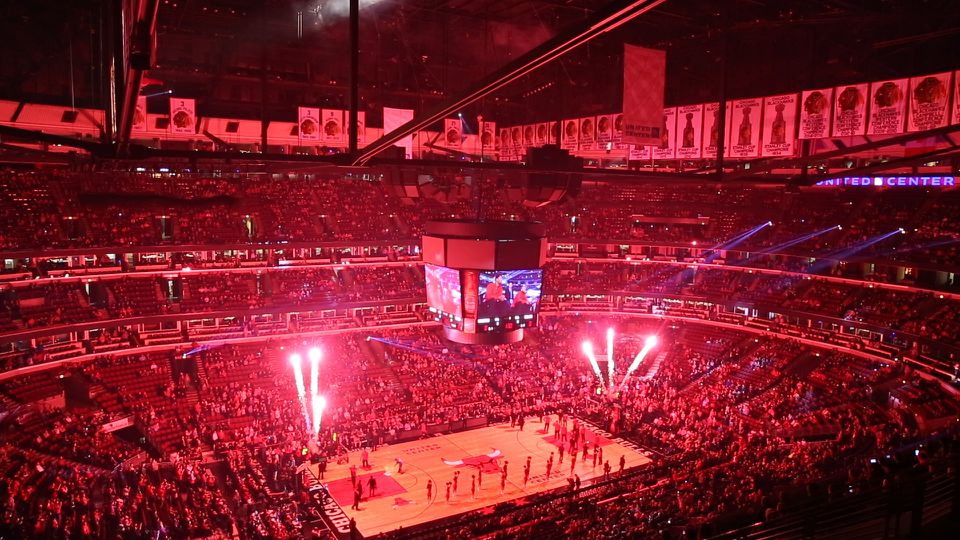 Backstory and Context
The construction of the United Arena began in April 1992 and was opened to the public in August 1994. United Airlines purchased the naming rights for a million dollars a year until 2014. The stadium's name was then changed to the United Center. The Chicago Bulls played their first game there in 1994 at the newly constructed arena. Since then many notable events have taken place in the stadium. Over 200+ events occur per year, including but not limited to basketball games, hockey games, and NCAA tournaments. Both the Chicago Blackhawks and the Chicago Bulls share the stadium.
The Chicago bulls proved to be one of the most dominant teams in the NBA through the 1990s. Michael Jordan, Scottie Pippen, Dennis Rodman and others would lead the Bulls to 6 NBA titles (1991,1992,1993,1996,1997,1998). A statue outside of the stadium can be found of the greatest player to have ever played in the NBA, Michael Jordan. A few of the most notable games are when Michael Jordan made "The shot". The shot was about when the bulls were playing against the Cleveland cavaliers. it was a game 5 (series of 5) of the eastern conference finals. This led them to an NBA championship. Another historic moment was when Michael Jordan played a game when he had the flu. The series was tied 2-2 against the Utah Jazz and quitting just because he had the flu wasn't an option. He help lead the bulls to a victorious win 90-88 and delivered the 6th championship to Chicago. IT was astonishing that he played in a condition where his physical attributes were compromised but he pushed through. A statue of Michael Jordan can be found outside of the United Arena.
Sources
Introduction & History. (n.d.). Retrieved from https://www.unitedcenter.com/venue/introduction-history/
Nba. (2020, March 30). United Center. Retrieved from http://www.insidearenas.com/eastern/UnitedCenter.htm
Augustyn, A. (2020, January 3). Chicago Bulls. Retrieved from https://www.britannica.com/topic/Chicago-Bulls
Image Sources
https://www.google.com/imgres?imgurl=https%3A%2F%2Fpbs.twimg.com%2Fmedia%2FD595Wi5W0AAbENa.jpg&imgrefurl=https%3A%2F%2Ftwitter.com%2Fi%2Fmoments%2F1125828323332980739&tbnid=0Aq91uPM69ZkxM&vet=12ahUKEwiM_qG2i-joAhUL0qwKHe8OBgQQMygBegUIARCJAg..i&docid=ZLeJhFEOCnm3RM&w=875&h=875&q=the%20shot&ved=2ahUKEwiM_qG2i-joAhUL0qwKHe8OBgQQMygBegUIARCJAg

https://www.google.com/imgres?imgurl=https%3A%2F%2Fi.pinimg.com%2F600x315%2F2c%2F8f%2F21%2F2c8f2168405663f74da43e97572f0660.jpg&imgrefurl=https%3A%2F%2Fwww.pinterest.com%2Fpin%2F94153448430528941%2F&tbnid=61oOd4eTEvVxSM&vet=12ahUKEwiarbDWi-joAhUIDq0KHZAIBn8QMygCegUIARCLAg..i&docid=K2Fh9haSbXUwcM&w=575&h=300&q=the%20bulls%20stadium&ved=2ahUKEwiarbDWi-joAhUIDq0KHZAIBn8QMygCegUIARCLAg

https://www.google.com/url?sa=i&url=https%3A%2F%2Fwww.pinterest.com%2Fpin%2F111816003221368634%2F&psig=AOvVaw3JauCiYUhMEwfbProly407&ust=1586959690724000&source=images&cd=vfe&ved=0CAIQjRxqFwoTCLDP6_CL6OgCFQAAAAAdAAAAABAD

https://www.google.com/url?sa=i&url=https%3A%2F%2Fwww.chicagotribune.com%2Fsports%2Fbulls%2Fct-bulls-united-center-entertainment-spt-0304-20160303-story.html&psig=AOvVaw3JauCiYUhMEwfbProly407&ust=1586959690724000&source=images&cd=vfe&ved=0CAIQjRxqFwoTCLDP6_CL6OgCFQAAAAAdAAAAABAJ

Additional Information