Harrietstown Town Hall
Introduction
In 1882, Harrietstown erected a large wooden structure that would become known as Old Town Hall on a lot of land owned by the grandson of Pliny Miller. In July of 1926, a deadly fire engulfed the building, leading to the death of one man and many injuries. The fire also destroyed hundreds of historical documents, including the Adirondack Daily Enterprise's full newspaper archive. Two years later, the new (fireproof) town hall was constructed on the same site, designed by William H. Scopes and Maurice Feustmann. The tower on the building is a copy of Philadelphia's Independence Hall, featuring a traffic light on the top. This is rumored to have been used to signal emergency services.
Images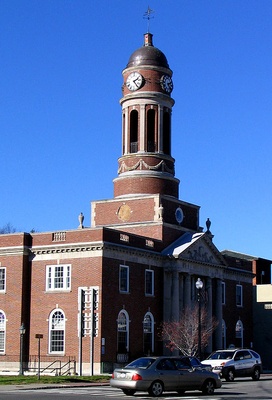 Harrietstown Old Town Hall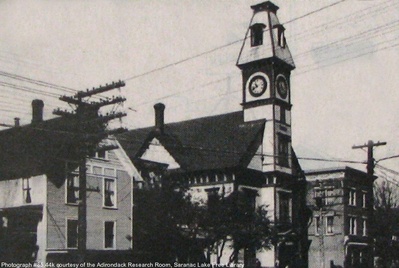 Sources
Gallos, Philip . Harrietstown Town Hall , Historic Saranac Lake Local Wiki . Accessed April 6th 2020. https://localwiki.org/hsl/Harrietstown_Town_Hall.