Rosehill Cemetery
Introduction
The Rosehill Cemetery is located in Bloomington, IN, and is the final resting place of several important Indiana University figures. The cemetery is split into sections, the oldest being labeled as the "Old Spencer Addition," where most of the original graves in the cemetery can be found. These include the graves of Andrew Wylie, the first president of IU, among others.
Images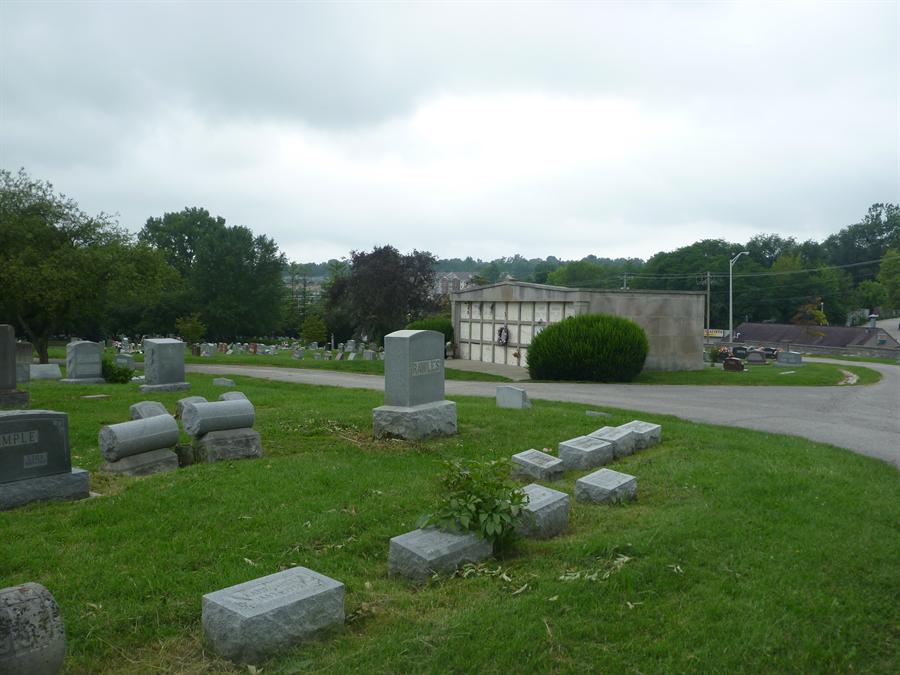 Backstory and Context
This cemetery lies just off of 4th street in Bloomington, Indiana, and is the final resting place of many important Bloomington and Indiana University people, including Rev. Elisa Ballantine whom Ballantine Hall is named after, Andrew Wiley, the first president of IU, and Daniel Kirkwood, an astronomer whom the Kirkwood Observatory is named after, according to the City of Bloomington official page for Rose Hill Cemetery. Many of these important figures are interred in the "Old Spencer Addition," but people continue to be interred there today. While the cemetery is kept up to beautiful standards today, there was once a worry about the state of the cemetery, which had supposedly fallen into disrepair. In a 1921 Bloomington Evening World article titled "Rosehill Cemetery Reported in Bad Condition," it is reported that the cemetery is not being held to the standards that it should be: "That Rosehill cemetery has been neglected and allowed to run down so far as improvements are concerned was revealed at the city council meeting last night when several ladies of the cemetery association appealed for definite action to restore this hitherto beautiful city of the dead to its former status" (Bloomington Evening World). The article continues on to cite sunken graves, branches littering the grounds, and broken tombstones. One of the women in the association, Mrs. Waldron goes on to say, "'Rosehill is the most sacred spot in our community and it is our duty to protect it'" (Waldron, Bloomington Evening World). This shows the importance that has always surrounded the history of cemeteries, and how even the ones that no longer inter people are still seen as valuable and important, for either historical, personal, or cultural reasons. The cemetery is now managed by the City of Bloomington. This newspaper article just shows a small amount of the effort it took to bring Rose Hill back to the status it appears to us now. It is also interesting to see how Rosehill once appeared as one word instead of the two words of Rose Hill it is spelled as today. 
Sources
Bloomington Evening World, n.d. Accessed April 1, 2020.
"Rose Hill Cemetery." City of Bloomington. Accessed April 1, 2020. https://bloomington.in.gov/locations/rose-hill-cemetery.
Image Sources
https://secure.in.gov/apps/dnr/shaard/r/8c779/N/rose_hill_photo2.jpg