Greater Hartford Open Golf Course
Introduction
In 1967 Charlie Sifford became the first African American golfer to attend the PGA tournament. Although getting invited to the tournaments as a great achievement he did not just settle, he thrived! He thrived by becoming the first African American to win an event which was the Greater Hartford Open. Charlie Sifford had a good lead while playing for the vast majority of the day and Opperman's just opportunity to tie was at the sixteenth, where he wasted in circumstance by missing the green after a decent drive. That ultimately sealed the game as well because as I said Sifford had the lead all day so that took pressure off of him to re take the lead.Completing two strokes back of Sifford was South Africa's Gary Player and a stroke behind him was Doug Ford and Raymond Floyd. He was 45 years old at the time and was called the Jackie Robinson of golf. Sifford's skin was extreme enough to go through racial unfairness and epithets. At the 1952 Phoenix Open, Sifford and his all-dark foursome, which incorporated the fighter Joe Louis, discovered fecal matter in the cup on the primary gap, and stood by about an hour for the cup to be replaced.
Images
With Wife after winning At Greater Hartford Open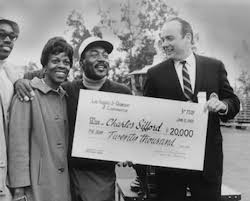 Charlie Sifford celebrating after wining first PGA tournament event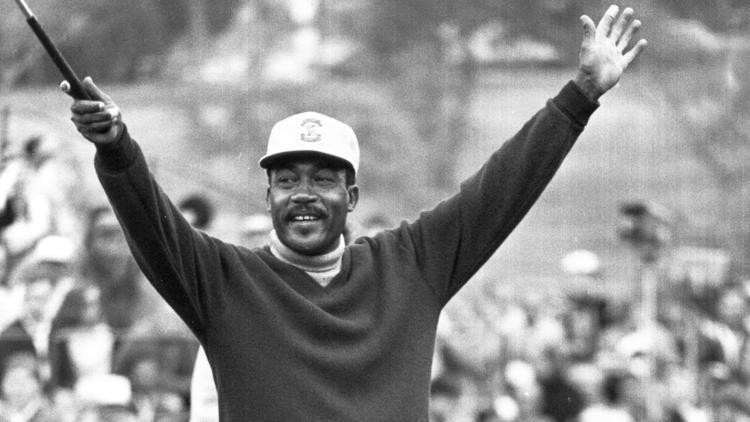 Backstory and Context
To everybody in the world this was amazing but to Charlie Sifford this was a dream come true that he has work for. He gives a lot of credit toward Jackie Robinson as well. Jackie Robinson guided him during the process of going professional and became a close friend of Siffords. He helped him learn how to deal with the harassment and often gave him challenges to see how he would react and he credits him for that.
Charlie Sifford said Jackie Robinson asked him if I was a quitter," Sifford recalled. "He said, 'OK, if you're not a quitter, go ahead and take the challenge. If you're a quitter, there's going to be a lot of obstacles you're going to have to go through to be successful in what you're trying to do.' So that's what he did.
Charlie Sifford started to become a house hold name. He from being a caddie to a professional golfer who was the first to do what he was doing. He went from making 35 cents as a caddie to 20,000 dollars just for winning an event.He won the event by finishing 12 strokes under par which gave him the lead over Steve Opperman by just one stroke.
Charlie Sifford Won a fair amount of events throughout his life. He has 22 professional wins and Two PGA tours attended. Although he only won one PGA tour, he managed to win a lot of senior league tournaments.He also won the United Golf Association's National Negro Open six times, and the PGA Seniors' Championship in 1975.
Sources
"In 1967 Charlie Sifford Wins 1st PGA Event, 1st by an African American."Golf History Today, 20 Aug. 2017,
golfhistorytoday.com/1967-Charlie-sifford-1st-official-win/.