Frank Rudkin House
Introduction
Located in one of the most historic neighborhoods in Olympia, the Frank Rudkin house was built in or about 1905. It is believed that the home originally belonged to JR and Jane Pattinson, who sold it to the Rudkin family shortly after it was built. Rudkin was a notable citizen of Olympia, serving on the Washington State Supreme Court from 1905 to 1911 and a federal district judge from 1911 to 1923. The home is listed on the National Register of Historic Places.
Images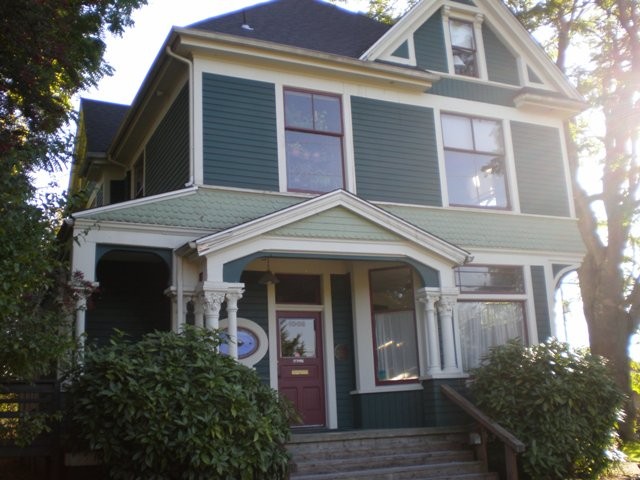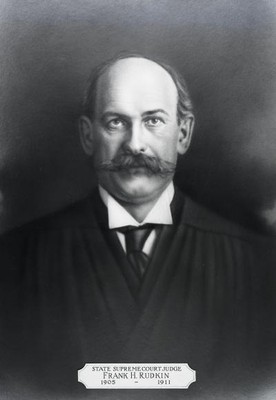 Backstory and Context
Olympia Avenue was once home to some of the city's most prominent families and the homes in the neighborhood reflect the stature of their former residents. The street is also home to some of the city's oldest residences, with one--the Swan House--dating to 1850.
The Frank Rudkin house was built in the late 1800s. Some sources state that the home was built for Rudkin, while at least one other source maintains that JR and Jane Pattinson built the home in the 1890s and sold it to Rudkin in 1905. Whether he was the original owner or not, Rudkin appears to have been living in the home in 1905, the same year that he joined the Washington Supreme Court.
Rudkin was a native of Ohio who began practicing law in Yakima, Washington, in 1887. He maintained his Yakima practice for the remainder of the century. In 1905, Rudkin was elected to the state Supreme Court, a position he held until 1911. He served as Chief Justice of the court from 1909 to 1911. That year, he was appointed federal district judge in Spokane by President Taft, who reportedly also considered for a position on the United States Supreme Court. In 1923, he was appointed to the bench of the federal Ninth District Court of Appeals in San Francisco. He held that position until his death in 1931.
The Rudkin house is one of the finer homes on Olympia Avenue and is currently used as an office. The building remains largely unchanged from the time of its construction and is listed on the National Register of Historic Places.
Sources
Frank Rudkin House , NP Gallery . Accessed April 4th 2020. https://npgallery.nps.gov/GetAsset/35f56519-4a68-4109-9b11-d546eb352b2b.
Stevenson, Shanna. Olympia Avenue Historic District , Olympia History . Accessed April 4th 2020. https://olympiahistory.org/wp-content/uploads/2016/05/olympiaavenuehistoricdistrict.pdf.