Monument Place (Shepherd's Fort)
Introduction
Monument Place was home to Moses and Lydia Shepherd. The Shepherd family's relationship with many politicians, especially Henry Clay, lead to National Road passing the Shepherd's home, Monument Place, and going through Wheeling. This effort on the Shepherd's behalf leads to Wheeling becoming more than a port city on the Ohio River--it leads to Wheeling industrializing much quicker than many nearby cities. Monument Place still stands today and is now owned by the Osiris Shrine Temple.
Images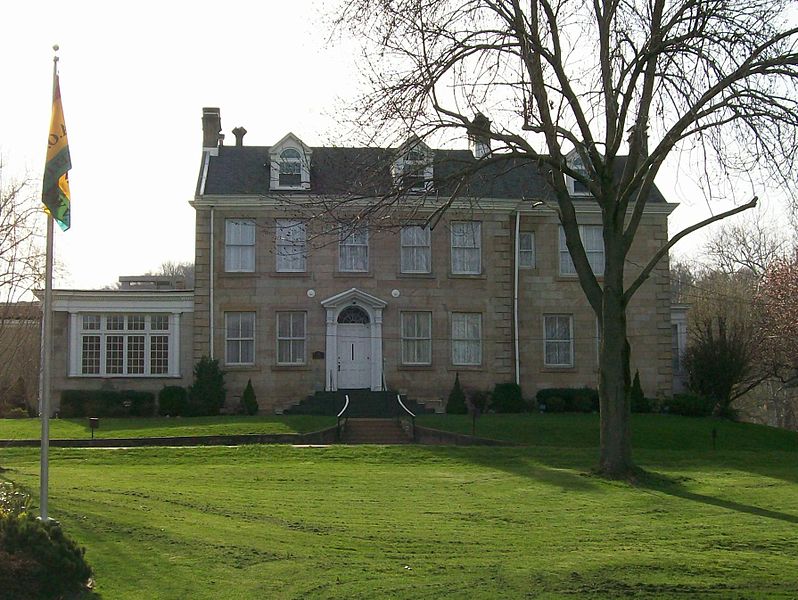 Old photograph of Monument Place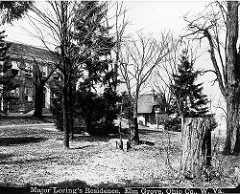 Old photograph of Monument Place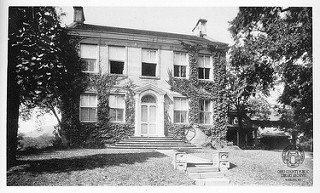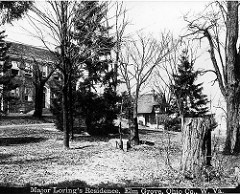 Backstory and Context
Monument Place was built alongside Wheeling Creek by Moses Shepherd as a home for himself and his wife Lydia in 1798. Shepherd's father David originally owned a plantation on this land and built a fort on the site. This fort served as a refuge to families living around the Wheeling Creeks; however, the Shepherd's Fort was caught fire and burnt down by Native Americans. Following David Shepherd's death in 1795 Moses inherited the land. Moses Shepherd became very wealthy by building bridges that span over Wheeling Creek. In fact, one of these bridges is still used today.
The Shepherds often visited Washington DC and soon became friends with many politicians, such as Henry Clay, James Polk, and Andrew Jackson. While some of these politicians, especially Clay, passed through Wheeling they would often stay with the Shepherds at Monument Place; it is rumored that Marquis de Lafayette even stayed there while traveling through Wheeling. Due to the Shepherd's great relationship with Henry Clay they managed to convince him to have National Road pass directly past Monument Place, which benefitted a nearby general store that the Shepherds owned.
Moses Shepherd passed away in 1832 of cholera. Following her husband's death Lydia married Daniel Cruger, a Congressman from New York. They lived happily together until Cruger passed away in 1843. Following the death of her second husband Lydia lived as a hermit until her death in 1867 at the age of 101. In 1926 the Osiris Shrine Temple purchased Monument Place and still own the property to this day. Monument Place gets its name due to Lydia Shepherd Cruger erecting a statue honoring Henry Clay for bringing National Road to the area.
Sources
Monument Place. Ohio County Public Library. Accessed February 19, 2017. http://www.ohiocountylibrary.org/wheeling-history/5453.

History of Monument Place. Accessed February 19, 2017. http://www.wvgenweb.org/ohio/monument.htm.


Additional Information