Fort Frederik
Introduction
Fort Frederik was built by the Dutch between the years 1752 and 1760 to protect the island from pirates and to secure Danish claims from other European powers. The fort also became a major point of entry for enslaved persons shipped to the western side of St. Croix. In its first century, the fort was actively garrisoned and defended the island's deepest port. Following the revolt of enslaved persons led by Moses Gotlieb, the governor of the island signed the order for Emancipation from this fort on July 3, 1848. St. Croix became part of the United States during World War I following the transfer of $25 million to Denmark.
Images
Fort Frederik was built in the 18th century to protect the harbor from pirates and other threats.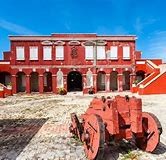 The fort became a National Historic Landmark in 1997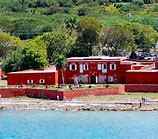 Governor Peter Von Scholten

The fort includes replicas of cannon pointed towards the Caribbean Sea.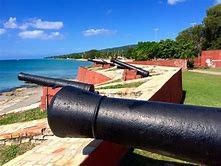 Backstory and Context
The fort is one of four National Historic Landmarks in the U.S. Virgin Islands. After over a century of use as a public building, the fort now and serves as one of the leading destinations for heritage tourism with a small museum and art gallery. The site is also home to Emancipation Park which commemorates the end of slavery on the island in 1848.
The Emancipation Revolt led to the decision to end slavery. The revolt was led by Moses Buddhoe who rallied other enslaved person on the island under his leadership. Representing a sufficient threat to the island, the united movemnt threatened violence and many colonists feared that they would make good on threats to burn the city of Frederiksted. Recognizing the unlikelihood that slavery could still be profitable on the island, Governor Peter Von Scholten made the proclamation that all enslaved persons in the Danish West Indies were free from this location in 1848. This decree only freed the slaves in the Frederiksted and St. Croix, but also applied to St. Thomas and St. John.
In the late nineteenth century, the fort was served as a jail, fire department, court, and public library. Today, it is an interpretive heritage tourism site that shares the history of the island, the end of slavery, and the use of the fort over the centuries.
Sources
"Fort Frederiksted (U.S. National Park Service)." National Parks Service. U.S. Department of the Interior, August 17, 2018. https://www.nps.gov/places/fort-frederiksted-usvi.htm.
"NHL Database." Wayback Machine. Accessed March 30, 2020. https://web.archive.org/web/20080522081314/http://tps.cr.nps.gov/nhl/detail.cfm?ResourceId=1538283649&ResourceType=Building.
"SNWMF Phorum 2019." Phorum '18 :: SNWMF Phorum 2019, March 16, 2006. https://snwmf.com/phorum/read.php?1,87859.
"Forts on St. Croix." The Westindian Heritage, 2017. http://den-vestindiske-arv.dk/en/flamboyant/forts-on-st-croix/.
"St. Croix Blog, Tour Two Historic Forts." | GoToStCroix.com, December 28, 2018. https://www.gotostcroix.com/st-croix-blog/tour-two-historic-forts/.
Additional Information