William O. Douglas Federal Building
Introduction
Previously known as the U.S. Post Office and Courthouse, the William O. Douglas Federal Building is a historic building located at the corner of 3rd and Chestnut Streets. The three-story tall building was designed in the Second Renaissance Revival style and completed in 1912. It features a number of interesting elements including arched windows, colonnades with Ionic columns on the second floor, and decorative stonework. The building is also significant as having been the site of the federal government's presence in the city for well over a century. It was added to the National Register of Historic Places in 1979.
Images
Built in 1912, the William O. Douglas Federal Building is a beautiful example of Second Renaissance architecture.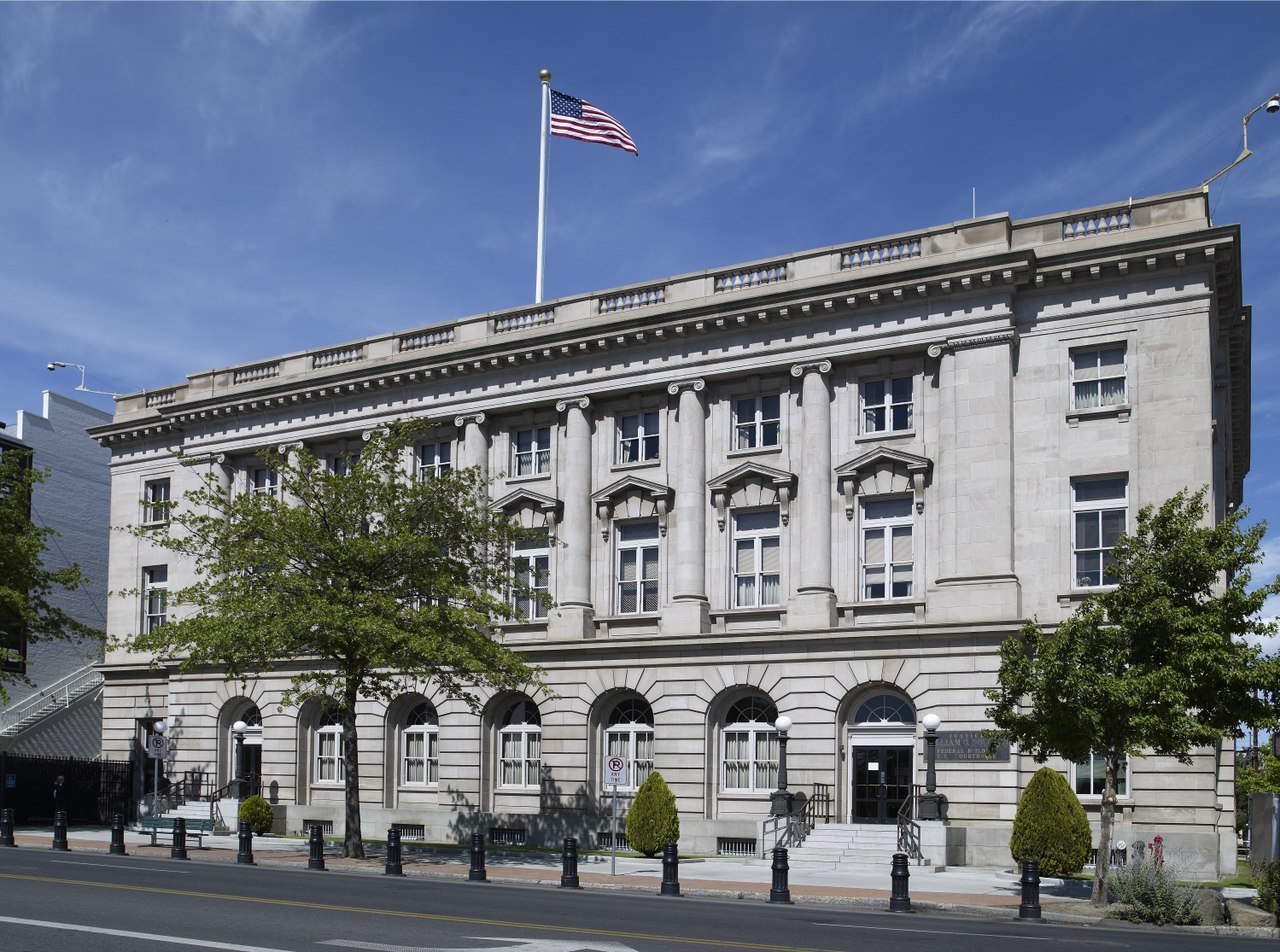 One of the courtrooms in the building.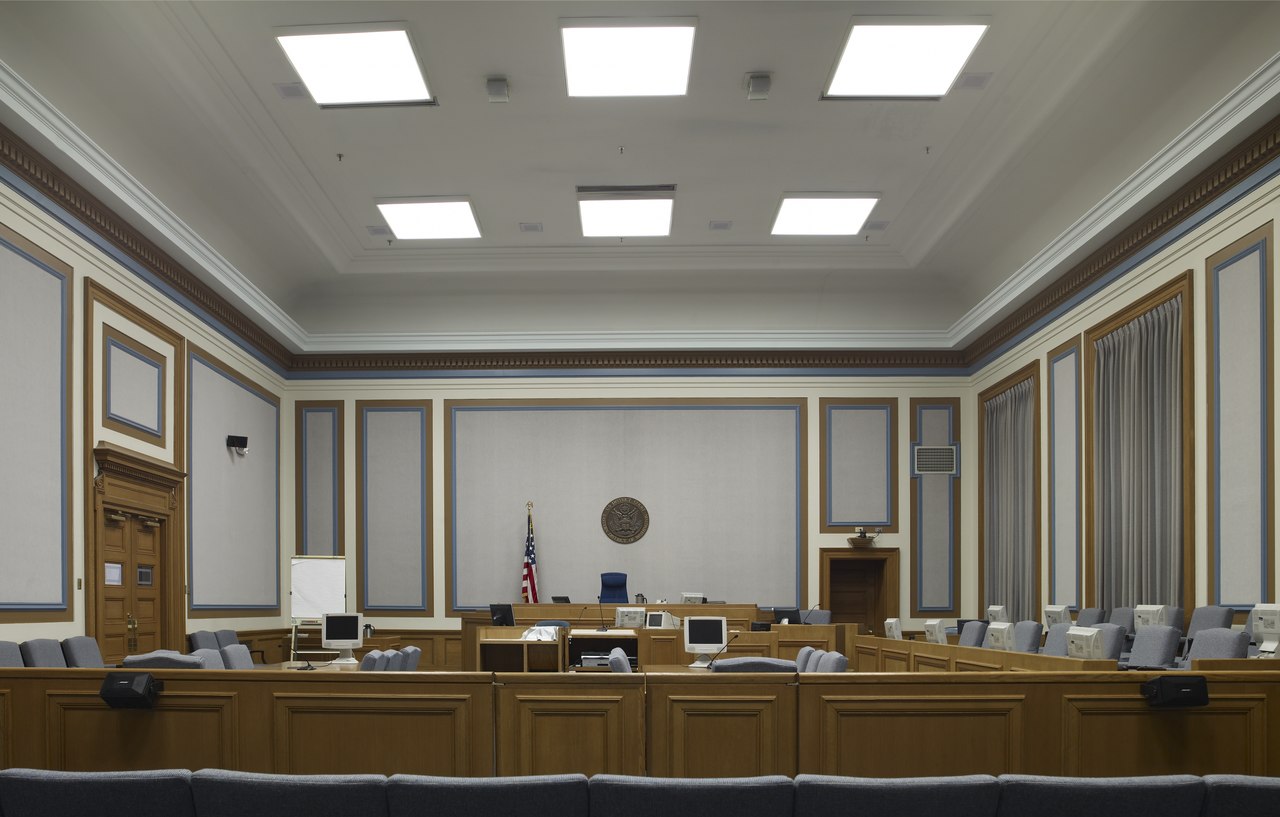 The building features exhibits describing the life and legacy of Justice Douglas.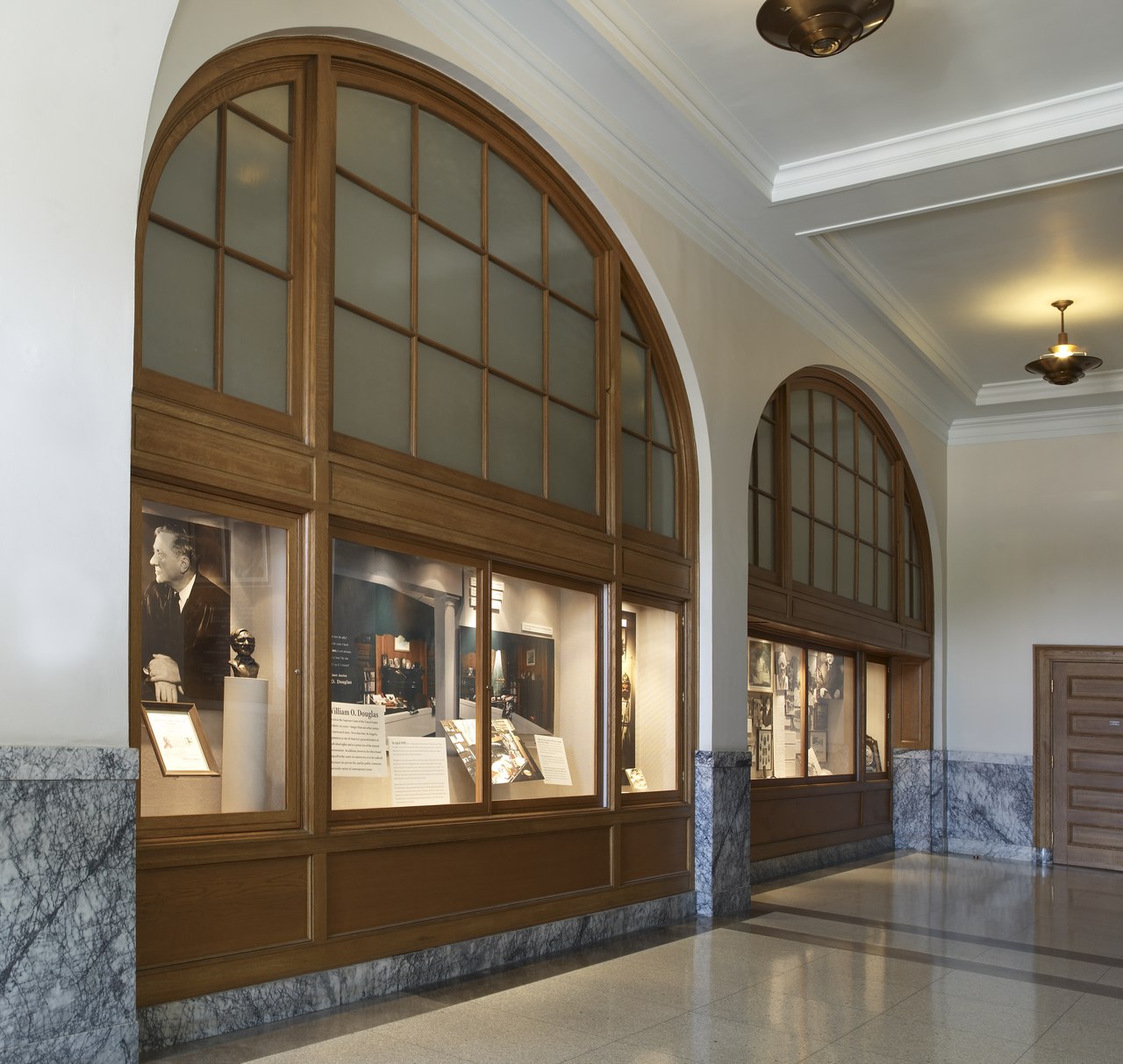 Closeup of the building's decorative elements.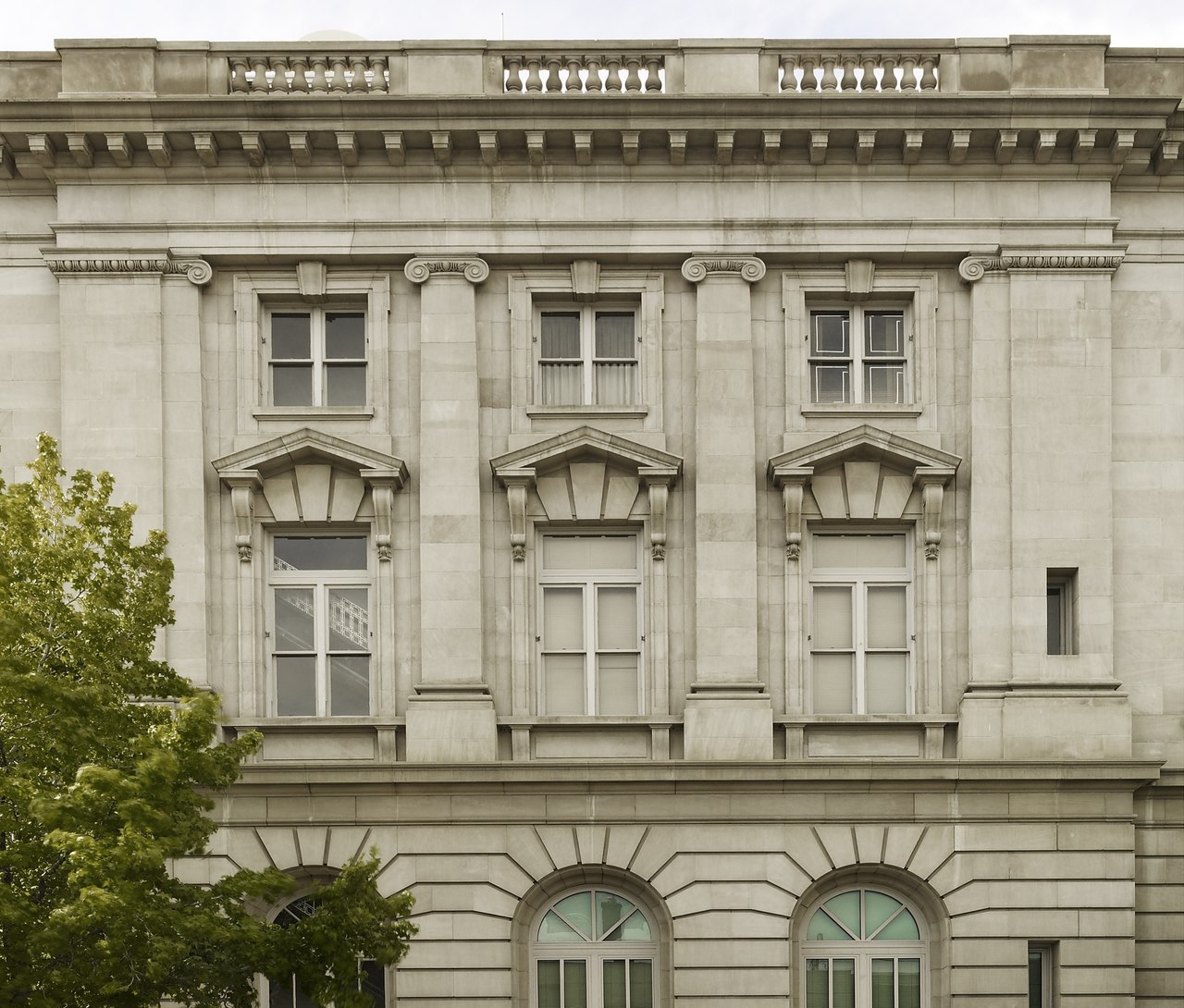 The building was renovated in 1987.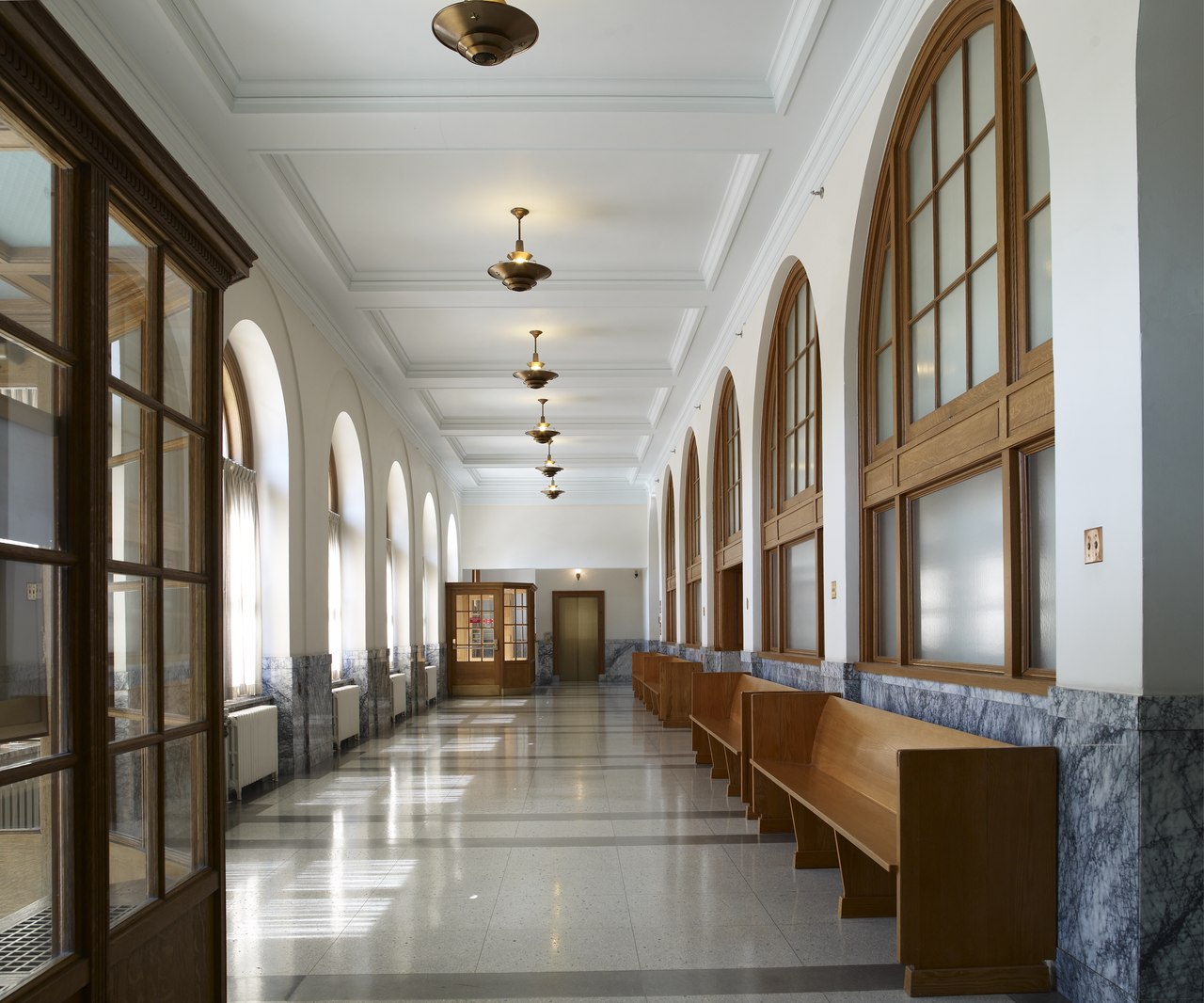 Backstory and Context
Postmaster George W. Carey established Yakima's first post office on April 4, 1885. This was not long after the Northern Pacific Railroad forced the entire town relocate from its original site a few miles away (the railroad decided to build a train station at the new location). The post office was a small, wood-frame structure located at 1st and A Streets. As the town grew, the post office relocated to other buildings the coming years. Plans to develop the current building got underway in 1910. James Knox Taylor (1857-1929), the Supervising Architect of the U.S. Treasury at the time, designed it. In addition to the post office and federal courts, other federal agencies and organizations occupied the building including the U.S. Marshals, the Land Office, Reclamation Service, and the Weather Bureau.
During the next decades, the building underwent a number of changes. A one-story annex was built in 1926 in the back of the building. In 1939, this was torn down two three-story wings were built. Another addition was built in 1987. That year, the building was also modernized and renovated. It was given its current name in 1978, after Supreme Court Justice and Yakima native William O. Douglas (1898-1980), who served on the court for 36 years beginning in 1939.
Sources
Bak, Kristine. "U.S. Post Office and Courthouse." National Park Service - National Register of Historic Places Nomination Form. November 27, 1979. https://npgallery.nps.gov/GetAsset/22e57d1f-1278-4444-9317-c4a260bd0d40.
"William O. Douglas Federal Building, Yakima, WA." U.S. General Service Administration. Accessed March 31, 2020. https://www.gsa.gov/historic-buildings/william-o-douglas-federal-building-yakima-wa#overview.
Image Sources
All images via Wikimedia Commons: https://commons.wikimedia.org/wiki/Category:William_O._Douglas_Federal_Building

Additional Information