Burlington Northern Passenger and Freight Depots
Introduction
The Burlington Northern Passenger and Freight Depots are a pair of historic train stations in the downtown Yakima. The Northern Pacific Railroad built them in 1910. Although no longer serving their original functions, they remain important historic landmarks, representing the vital role railroads played in Yakima's growth and development. They are also significant architecturally. The passenger depot is fine example Mission Revival style. A large, long building, notable features include the salmon-colored brick facade and curved roof parapets (key features of Mission Revival architecture). As for the freight depot, its Mission Revival design is much simpler and is also smaller at just one-story tall. Both depots are now home to a few businesses including a winery (freight depot) and a coffeeshop (passenger depot). They are also contributing properties of the Old North Yakima Historic District, which is listed on the National Register of Historic Places.
Images
The Burlington Northern Passenger Depot was built in 1910 along with the freight depot.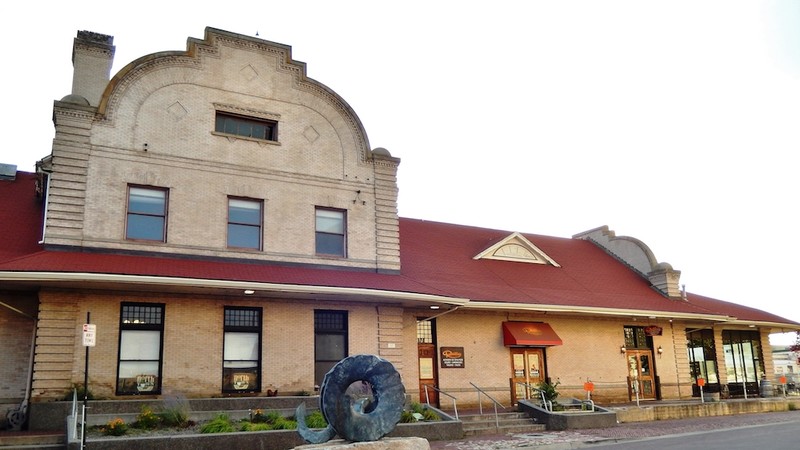 The Burlington Northern Freight Depot is smaller than the passenger depot and only one-story tall.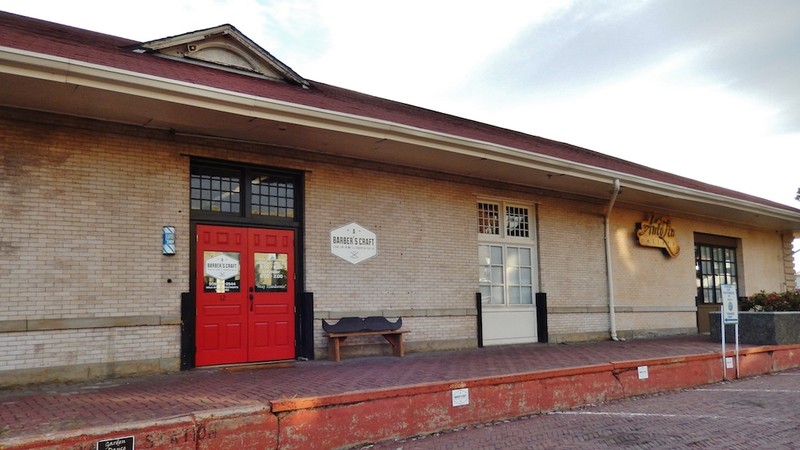 Backstory and Context
In 1884, the Northern Pacific Railroad was in the process of building train tracks towards the Puget Sound. In December of that year, it was approaching what was the original site of Yakima, which at the time was a small but bustling community of several hundred people. They expected Northern Pacific to build a depot there but the company had different plans. Instead, it built a depot at the current city of Yakima, forcing everyone to move there. The company informed the residents that there town was likely too swampy and therefore not suitable to build a depot. To lure residents to the new site, the company offered free land. Even so, there was speculation that the company's real purpose was to establish a new town where it could hold more influence.
Whatever the reasons, the new town site was, fortunately, just a few miles away. The depot built there was eventually replaced in 1899 by one designed by notable architect, Cass Gilbert, who designed U.S. Supreme Court building. This depot eventually became insufficient for the growing city and was replaced by the depots that stand today. Northern Pacific would later merge with other railroads in 1970 to form the Burlington Northern Railway.
Sources
"Burlington Northern Passenger Depot." The Historical Marker Database. Accessed March 30, 2020. https://www.hmdb.org/m.asp?m=129403.
Holstine, Craig et al. "Old North Yakima Historic District." National Park Service - National Register of Historic Places Nomination Form. May 2, 1986. https://npgallery.nps.gov/GetAsset/bc399d1d-7f3d-4bc8-8745-de1aa23ff5a8.
Oldham, Kit. "Northern Pacific reaches Yakima City, where it declines to build a station, on December 17, 1884." HistoryLink.org. February 18, 2013. https://historylink.org/File/5237.
Image Sources
The Historical Marker Database

The Historical Marker Database

Additional Information