First State National Monument
Introduction
The First State National Monument holds a significant meaning to the state of Delaware. Marking the breakup of the colony that was once known as part of Pennsylvania, Delaware was founded in 1704 by a split of the three most southern counties of Pennsylvania becoming what is known as Delaware with New Castle becoming their capital. Connected to the Brandywine River, this was the site of the Battle of Brandywine, one of the largest battles of the Revolutionary War.
Images
Sign marking the entrance of the grounds of the park.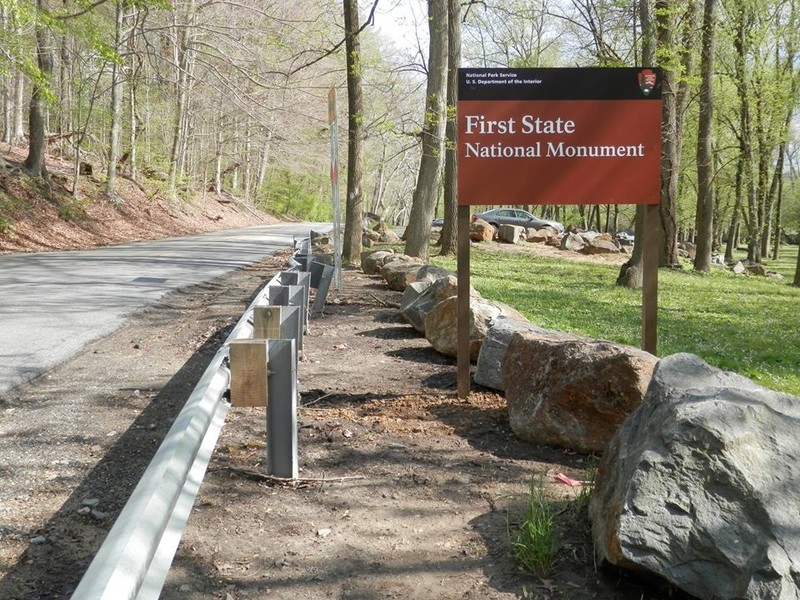 Statue of William Penn, who came to America from England and took his first step onto American soil in New Castle in 1862.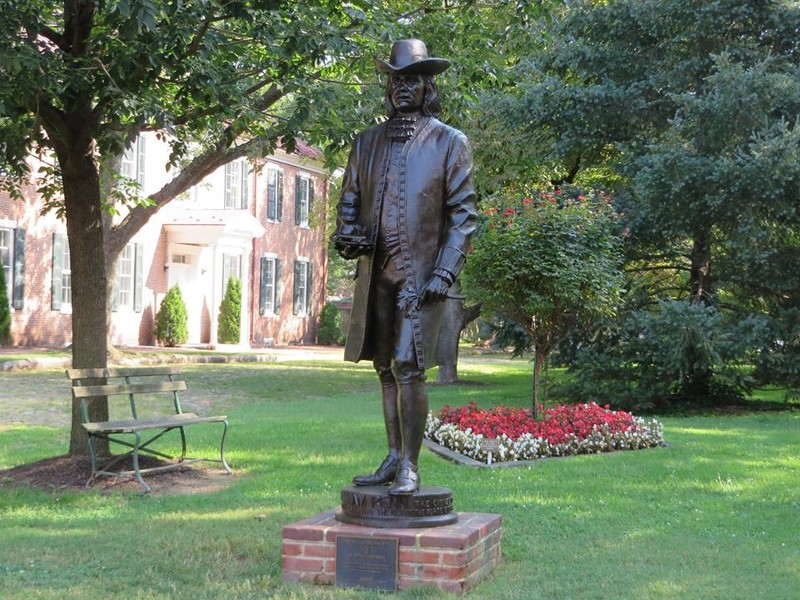 Backstory and Context
First State National Monument marks a historical spot in the state of Delaware. This monument marks many achievements in history. As part of the Revolutionary war, the Battle of Brandywine was fought here in 1777. Historical measures also include the Woodlawn area that was planned, after the Civil War, to become a development of city park and a parkway. The monument, not designated a historic site until March of 2013, finally has the national recognition it deserves and allows visitors to educate themselves on the history of Delaware's role in the founding of the United States.
The separation of the three most southern counties in Pennsylvania split in 1704 and became present day Delaware. Know as the first state to ratify the Constitution, Delaware was formed out of conflict to become a place that tolerated diversity and held high value of independence. With New Castle being the most prominent and prosperous city in the new state, it became the capital. New Castle held it's title as capital until 1777 when the Battle of Brandywine took place.
Brandywine River is part of the First State National Monument and holds a great deal of importance to America. The Battle of Brandywine, part of the American Revolutionary War, was fought near here in 1777. It was here that the British Army of General Sir William Howe defeated the American Army of General George Washington forcing them to withdraw back toward the American capital of Philadelphia. British forces overtook Washington's Army and eventually captured the city in September that same year.
There are many great sites to see while visiting this beautiful place. I have included links to informational websites that include activities as well as places that are a must see for everyone. There are many attractions in and around this great historical place that include sight seeing, hiking, swimming and a plethora of information on the history of Delaware. Make sure you bring the whole family for what is sure to be a fun, yet educational, time!
Sources
http://www.npca.org/parks/first-state-national-monument.html http://en.wikipedia.org/wiki/William_Penn http://en.wikipedia.org/wiki/Battle_of_Brandywine
Additional Information