Mashantucket Pequot Museum & Research Center
Introduction
The Mashantucket Pequot Museum and Research Center is an enriching experience to explore if traveling through this area of Connecticut. It has been tribally owned since 1998 and reveals the story and life of the Mashantucket Pequot tribal group. The museums main goal is to be able to educate people on the indigenous cultures and societies in America. The museum offers life-size exhibits, films, and touch-screen computer programs that let you re-experience the life of the Mashantucket tribe. There are full size exhibits that display the caribou hunts or a Pequot village.The touch screen computer programs allow you to learn the native language, how the people relied on plants and animals to survive, and the archaeological discoveries. You can watch films of the Native artisans making bowls, tools, and other objects they used hundreds of years ago. There are libraries for children, gift shops, and a restaurant. The Mashantucket Pequot Reservation is one of the oldest in America being established in 1666. This group of people were the first to encounter a genocide from the Puritan Colonist in 1637. The museum exhibits the restoration of the Pequot tribe. There is half-hour film that is shown called "The Witness" and it is about the 1637 Pequot War.
Images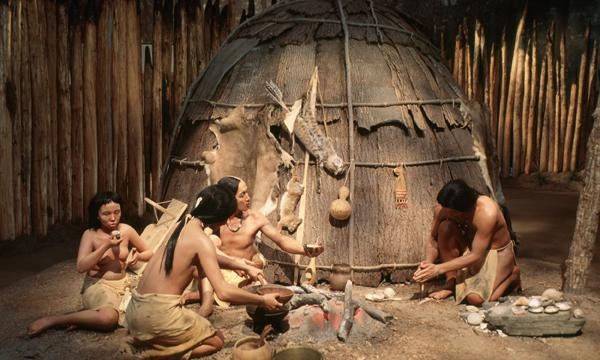 Backstory and Context
The fox stands as a vigilant reminder of the turbulent times when the Pequot adopted the name, which remains today, The Fox People.

The Mashantucket tribal group owns one of the largest resort casinos in the world, Foxwood Resort Casino.



Sources
http://www.pequotmuseum.org/AboutTheMuseum.aspx http://www.mashantucket.com/default.aspx http://www.ctvisit.com/museums-and-galleries/mashantucket-pequot-museum-and-research-center/summary/2758
Additional Information