Shake Rag Alley Center for the Arts
Introduction
Magic. Joy. Heaven on earth. These words and others like them have been used to describe the experience of learning, staying, and celebrating at Shake Rag Alley Center for the Arts, Mineral Point's nationally known 501(c)3 nonprofit school of arts and crafts. Workshops include Blacksmithing, creative writing, fiber arts, glass, home and garden, jewelry, mixed media, painting and 2D art, paper and book arts, photography and digital arts, pottery, printmaking, rustic arts and nature crafts. Unique accommodations, historic buildings, lush gardens, and an outdoor theater on a lovely campus with freshwater spring beneath a sandstone bluff. Workshop instructors include local, national, and international working artists. Site rental available for private events. Summer youth program.
Images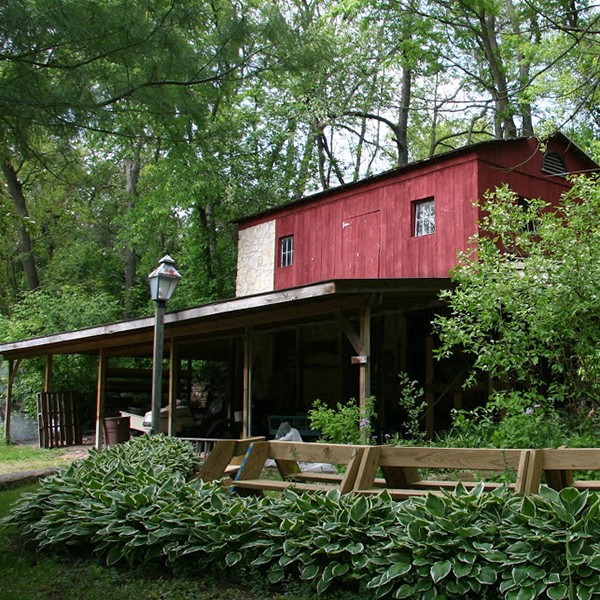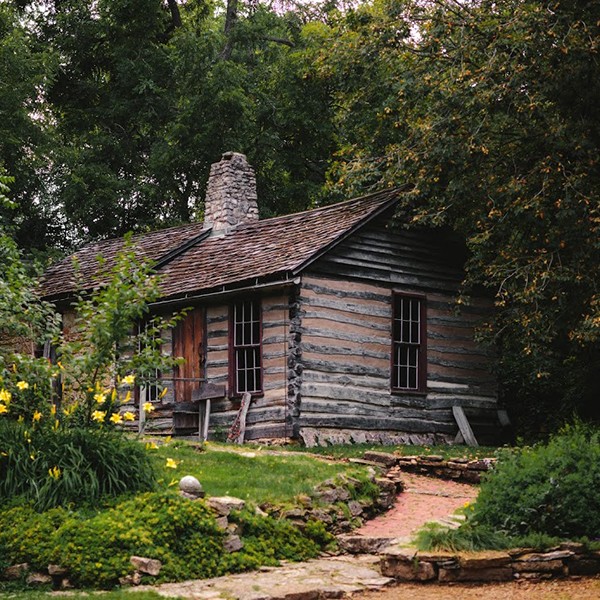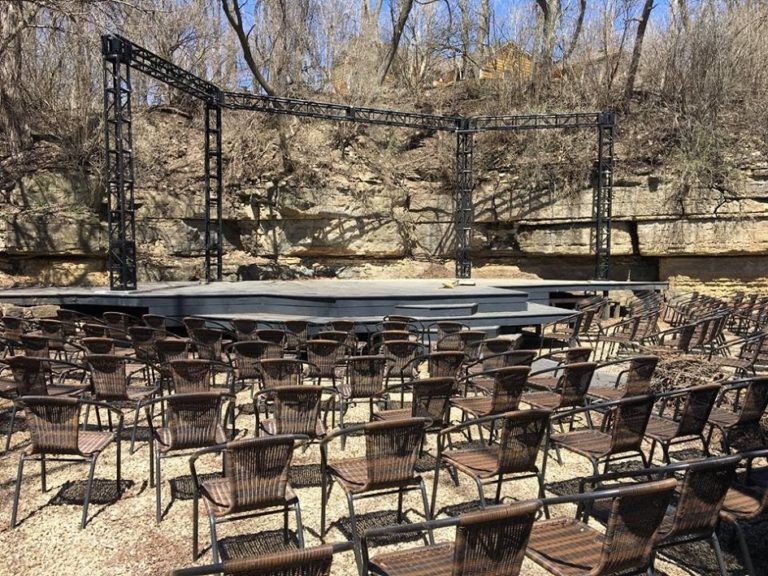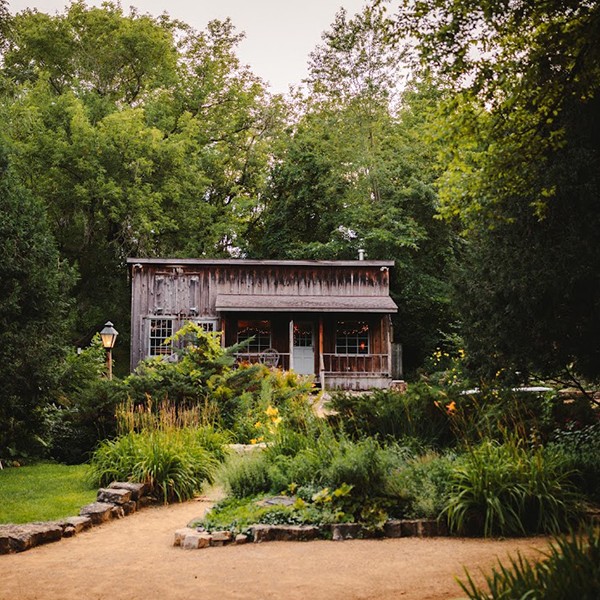 Art Café with Licensed Kitchen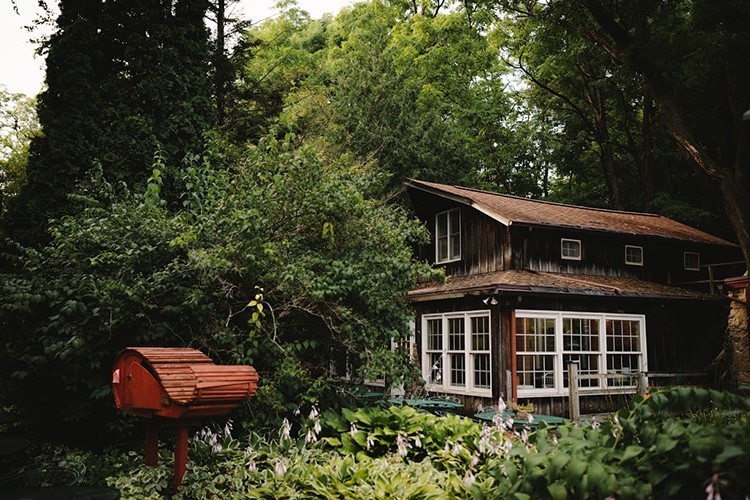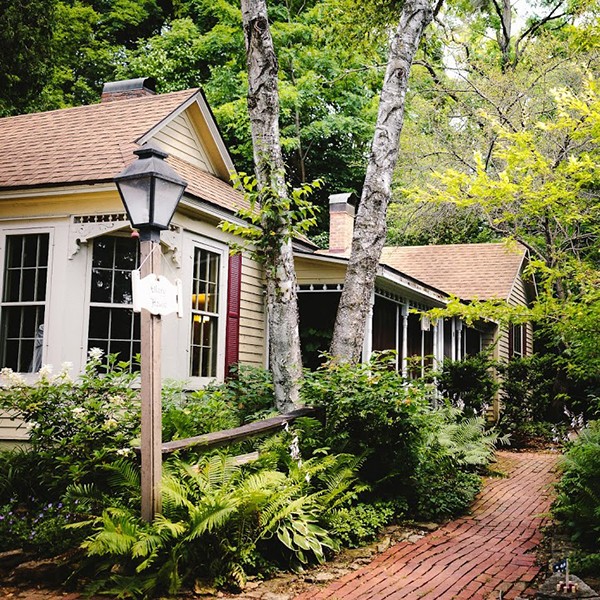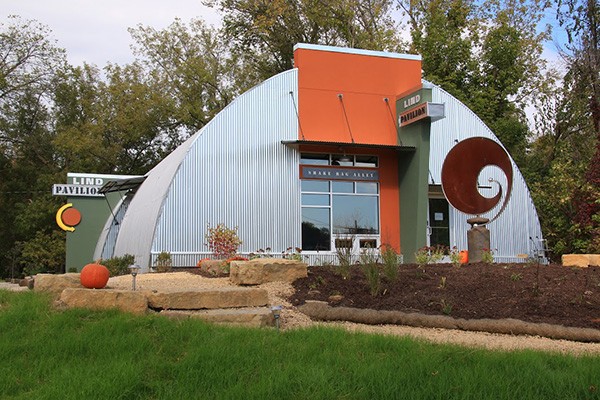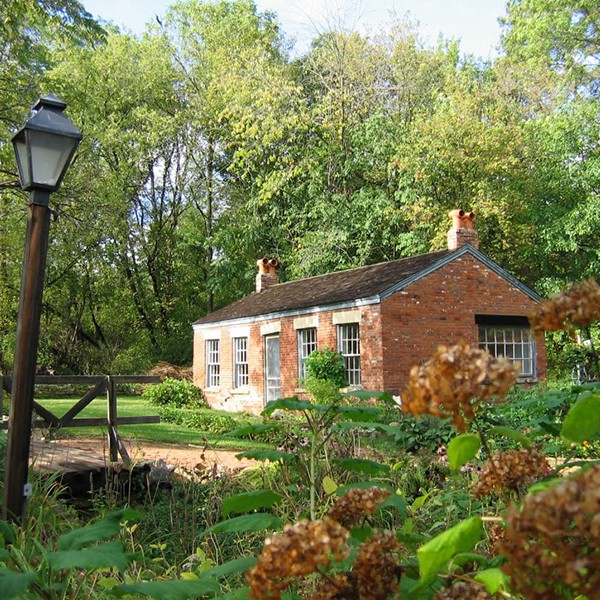 Coach House & Shake Rag Office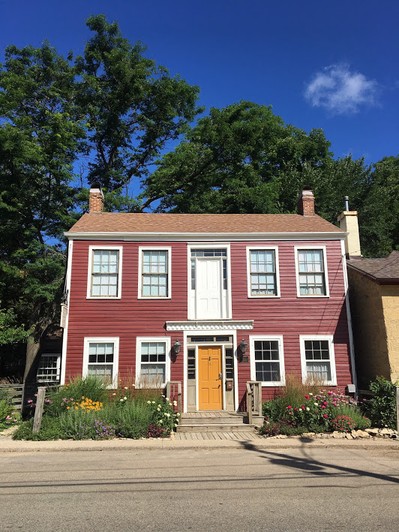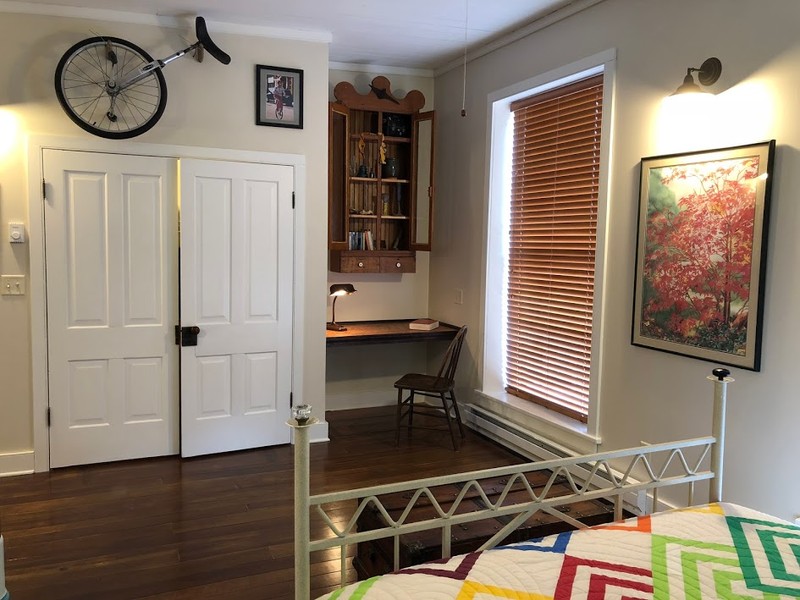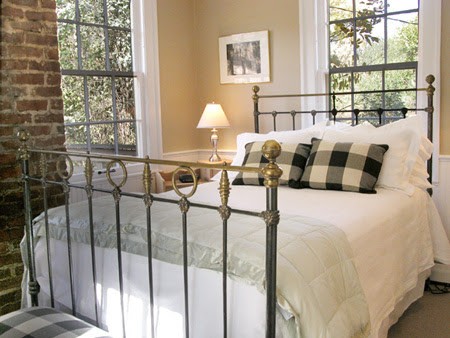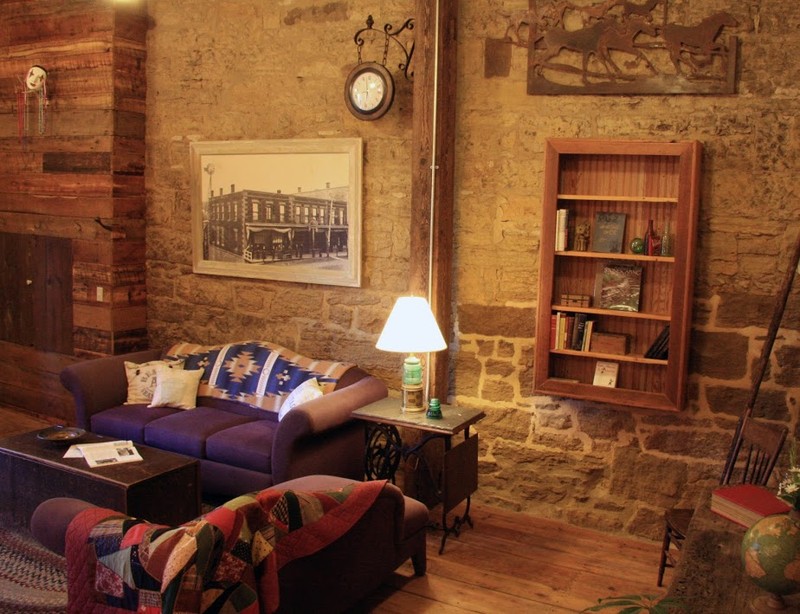 Backstory and Context
Back in the early 1800s, when Mineral Point was a rough-and-tumble lead mining town, a cluster of cabins in the little valley surrounding Federal Spring was known as Shake Rag Under the Hill. When Madison florist Al Felly bought up all the little homesteads around the spring circa 1970 and planted the area into a lovely garden with artisans making their crafts in the buildings, he called it Shake Rag Alley. There's a local legend that camp cooks and womenfolk used to shake a rag outside their doors to indicate to the men mining the nearby hills that chow was ready. In several parts of the United States, "Shake Rag" was the name of a poor residential area. Elvis Presley was born near a "Shake Rag" area (and kept on shakin'!).
Fast forward to October 14, 2004, when local artists and community members led by founding board members Jim Kackley, Sandra Scott, and Judy Sutcliffe purchased the property and launched a nonprofit arts education center. The spring is still bubbling, and today Shake Rag Alley Center for the Arts occupies nine buildings in the 2.5 acre oasis of gardens, trees, and rambling paths.
Students come from all over the country to join in the creative fun that takes place in our historic buildings, under trees, and under tents. From modest beginnings, with only an after-school youth program and a handful of weekend workshops, Shake Rag Alley has grown into a national art center with the support of our students and instructors, donors near and far, and a small army of volunteers drawn from the Mineral Point community.
Visitors are welcome dawn to dusk to stroll the magical grounds, which feature 20 individual garden beds including a monarch way station, a meandering spring-fed stream, carpets of blue naturalized forget-me-nots, day lilies, wild ginger, daisies and hostas in abundance, large stands of five-foot-tall Ostrich ferns, sedum cascading over rock walls … in sum, a cornucopia of wildly overgrown vegetation that perfectly complements the rustic character of the historic and reproduction buildings, pathways and rock walls.
Even beyond the natural beauty, there's just something incredibly special about this place. A spirit. A feel almost impossible to capture in words or pictures. You have to experience it for yourself.
Additional Information