Little Creek Joint Expeditionary Base - Fort Story
Introduction
Little Creek Joint Expeditionary Base is the United States' premier installation for housing and training of the nation's expeditionary forces. It is one command composed of two properties which are Joint Expeditionary Base Fort Story and JEB Little Creek. The Joint Expeditionary Base is composed of the former Naval Amphibious Base Little Creek and the Army post of Fort Story. Together they create the crown jewel of military bases in the U.S.
Images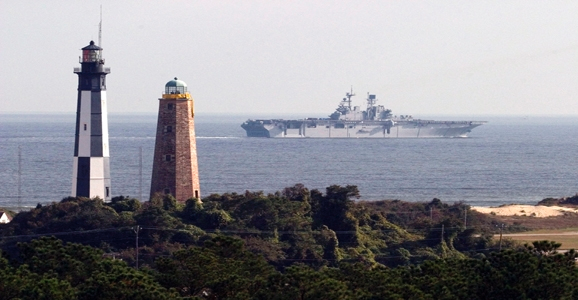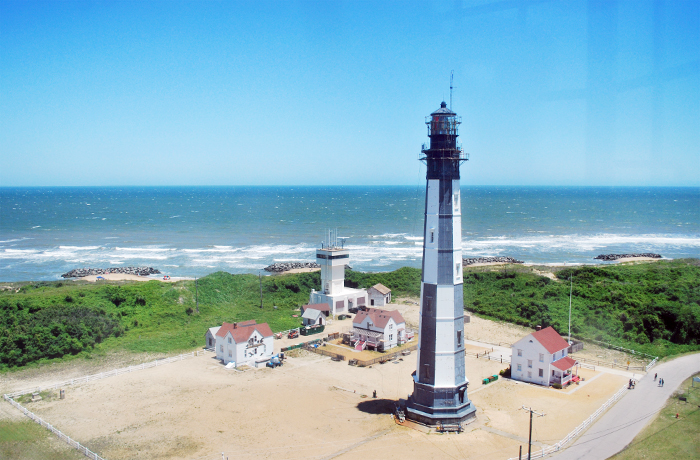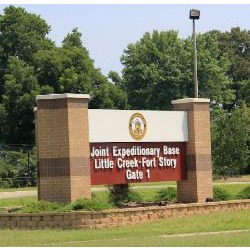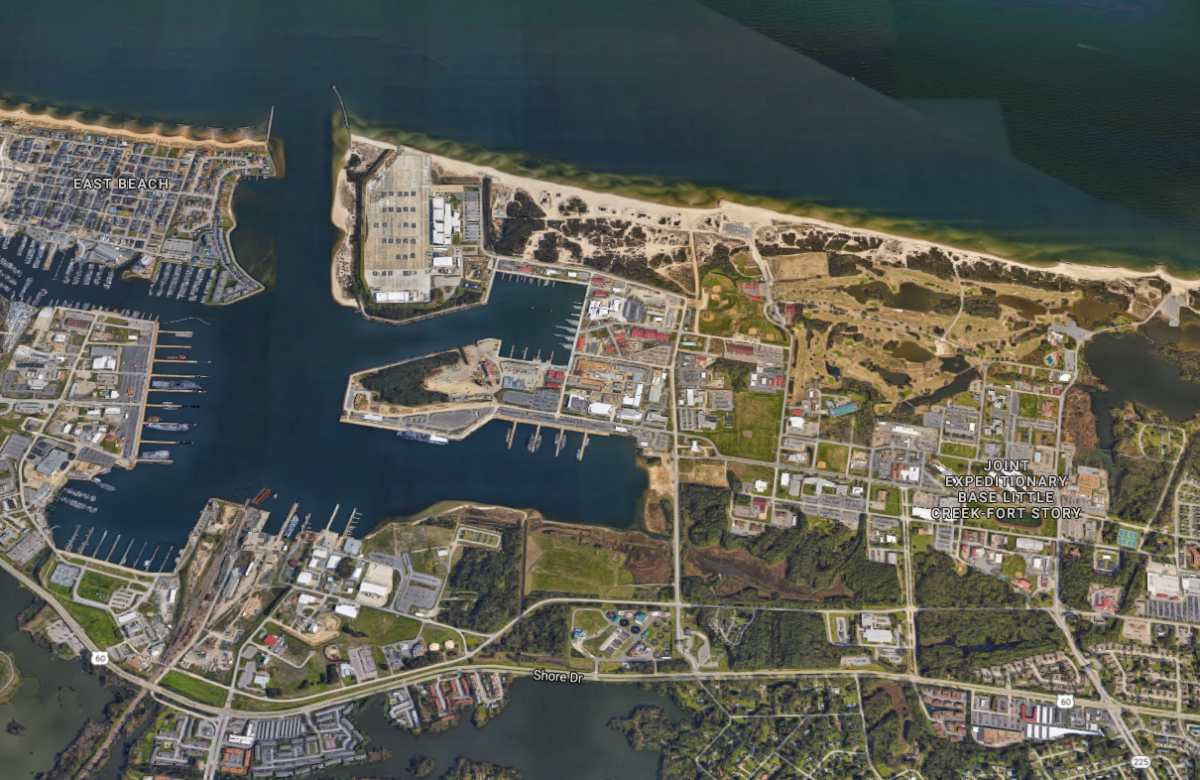 Backstory and Context
On July 16th, 1942, construction of Naval Amphibious Base Little Creek began as a result of Navy planners realizing that landing U.S. troops on beaches while being faced with enemy fire would be both important and difficult. They would need new methods and the means to effectively train soldiers in the art of amphibious assault in order to strike closer to their enemy. The base originally consisted of four bases including Camp Bradford, Camp Shelton, U.S. Naval Frontier Base, and Amphibious Training Base and was built primarily on swamps and farmland. Camp Bradford was originally a training facility for the Navy Seabees, but in 1943 it became a training facility for landing ship tanks (LST). Camp Shelton was an armed guard training center for Blue Jackets serving on board merchant ships as gun crews and at the end of World War 2 it served as a separation center. The Frontier Base served as the forwarding center for both Amphibious Force personnel and equipment headed for Europe. The Amphibious Training Center (Little Creek) served as the training center for all forms of amphibious training and was responsible for training ship crews as well. They trained landing ship medium (LSM), landing craft infantry (LCI), landing craft utility (LCU), landing craft mechanized (LCM), and landing craft vehicle personnel (LCVP).
Days in the facility were very difficult at first as all training measures had to be created from scratch and much of the facility was primitive. The base lacked hot water and had no roads or utilities. Improvements to the base were actually a result of members of the base using their free time to make improvements which slowly made the base more livable. During World War 2, over 200,000 Navy personnel and 160,000 Army and Marine Corps personnel trained at Little Creek. Many of the soldiers that stormed Normandy Beach were trained here in just a few months. At the end of World War 2 the bases became inactive for a short period of time, but due to the many advantages that the base had the present installation was renamed the Naval Amphibious Base to Little Creek and was designated a permanent base in 1946.
As of today, it serves as one of the main facilities for the Navy's Atlantic Fleet. It is the largest of its kind of facility in the world. the base's combination of operational, support, and training facilities focus primarily on amphibious operations with the mission of providing support to the personnel of ported ships. The Little Creek Naval Amphibious Base finished its two year long merge with the Army's Fort Story on October 1st, 2009.
Sources
Welcome to Joint Expeditionary Base Little Creek-Fort Story, www.cnic.navy.mil. Accessed March 27th 2020. https://www.cnic.navy.mil/regions/cnrma/installations/jeb_little_creek_fort_story.html/.
JEB Little Creek, www.navfac.navy.mil. Accessed March 27th 2020. https://www.navfac.navy.mil/products_and_services/ev/products_and_services/env_restoration/installation_map/navfac_atlantic/midlant/jeblcfs/jeb_little_creek.html.
Little Creek Naval Amphibious Base, www.militarybases.us. Accessed March 27th 2020. http://www.militarybases.us/navy/little-creek-naval-amphibious-base/.
Image Sources
www.cnic.navy.mil

www.embusyliving.com

www.militarybridge.com

wtkr.com