This entry includes a walking tour! Take the tour.
Introduction
This entry includes a heritage trail that explores the history of women in the Lake Erie Borderlands who confronted slavery. Most of the women have yet to be honored by a marker or a monument, so many are biographies pinned to the map at places that were related to the lives of the women who were central to this history. The trail is the end result of a class research project for History 2813F at Huron University College. Using community-based and archival research, students have created a map documenting the hidden histories of women's antislavery activism in 19th-century Canada West, and Ohio. The class participated in the Lake Erie Borderlands Field School, travelling from London to Oberlin College, and reflecting on the crossborder history of antislavery work in this region. Entries document places and people and work to establish some sense of the networks and political context that women's antislavery activism helped to shape. Oberlin College was central to the story, so the trail begins in Oberlin and works its way to Canada similar to the path many enslaved people took from the Midwest to the Great Lakes before reaching freedom in Canada.
Images
Mary Ann Shadd Cary was an activist, writer, teacher, and a lawyer who fought for the abolition of slavery and women's rights.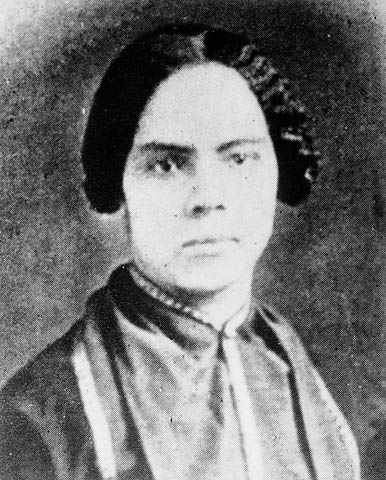 Backstory and Context
Most of the women and events that are part of this interpretive trail have not yet been commemorated by a historical marker so this trail has been organized as a digital exhibit in Clio. Entries that correspond with physical sites will appear on the regular Clio map while the remaining entries will only appear in this interpretive trail until they are commemorated with a physical landmark.