Mike Foster Memorial
Introduction
This granite memorial marks the grave of Mike Foster who served as a sharpshooter for the Confederate Army during the Civil War. Foster served in the Co. D. 27th Va. Infantry. Foster was gravely wounded in 1865 and died of his injuries in 1875. The granite shaft was erected in 1907 by Foster's surviving family and friends.
Images
The Granite Shaft that marks Mike Foster's grave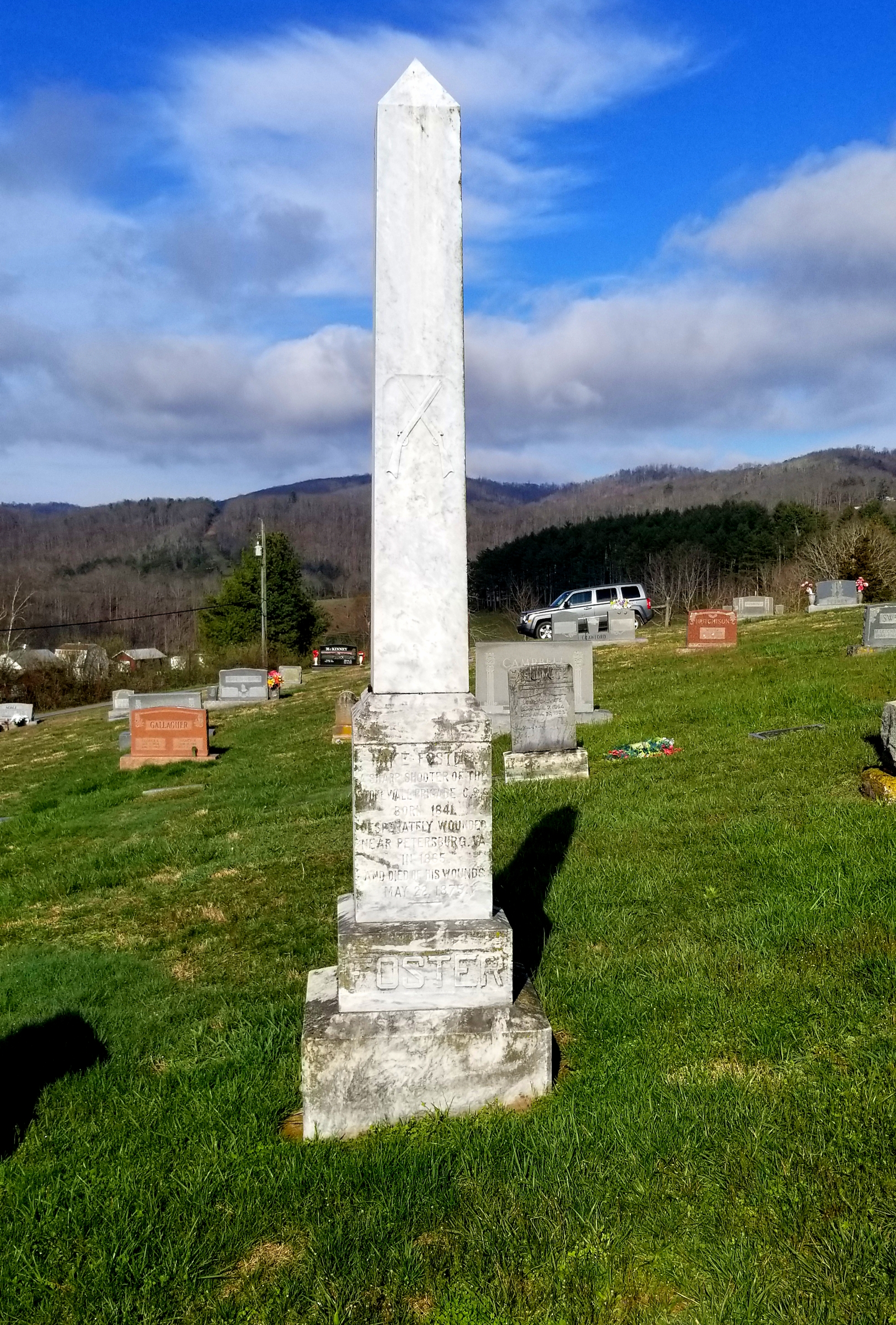 Close up on the front of the memorial. It explains Foster's death states and who he died.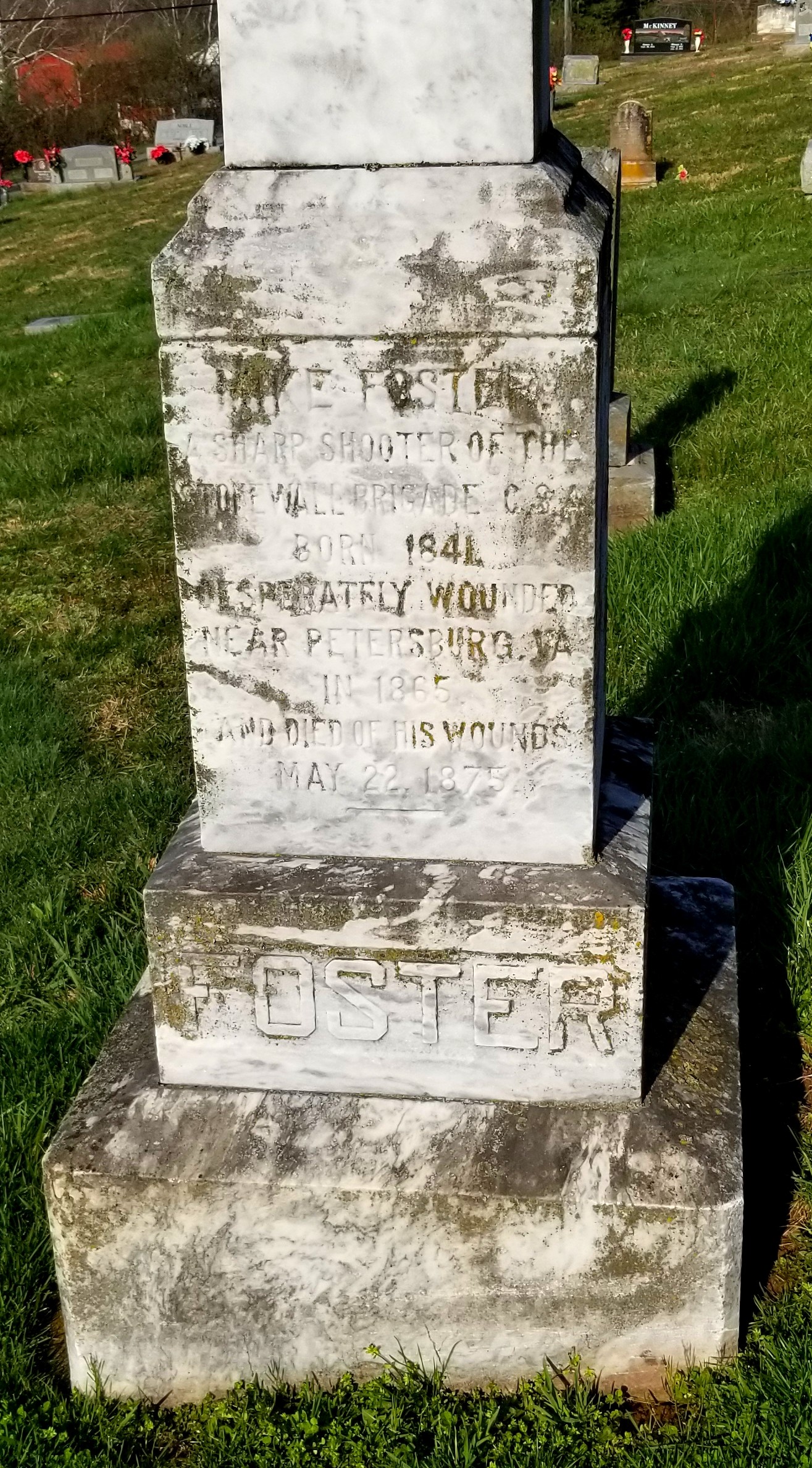 close up on the right side of the memorial. It reads "He trod the path of duty, which is the path to glory."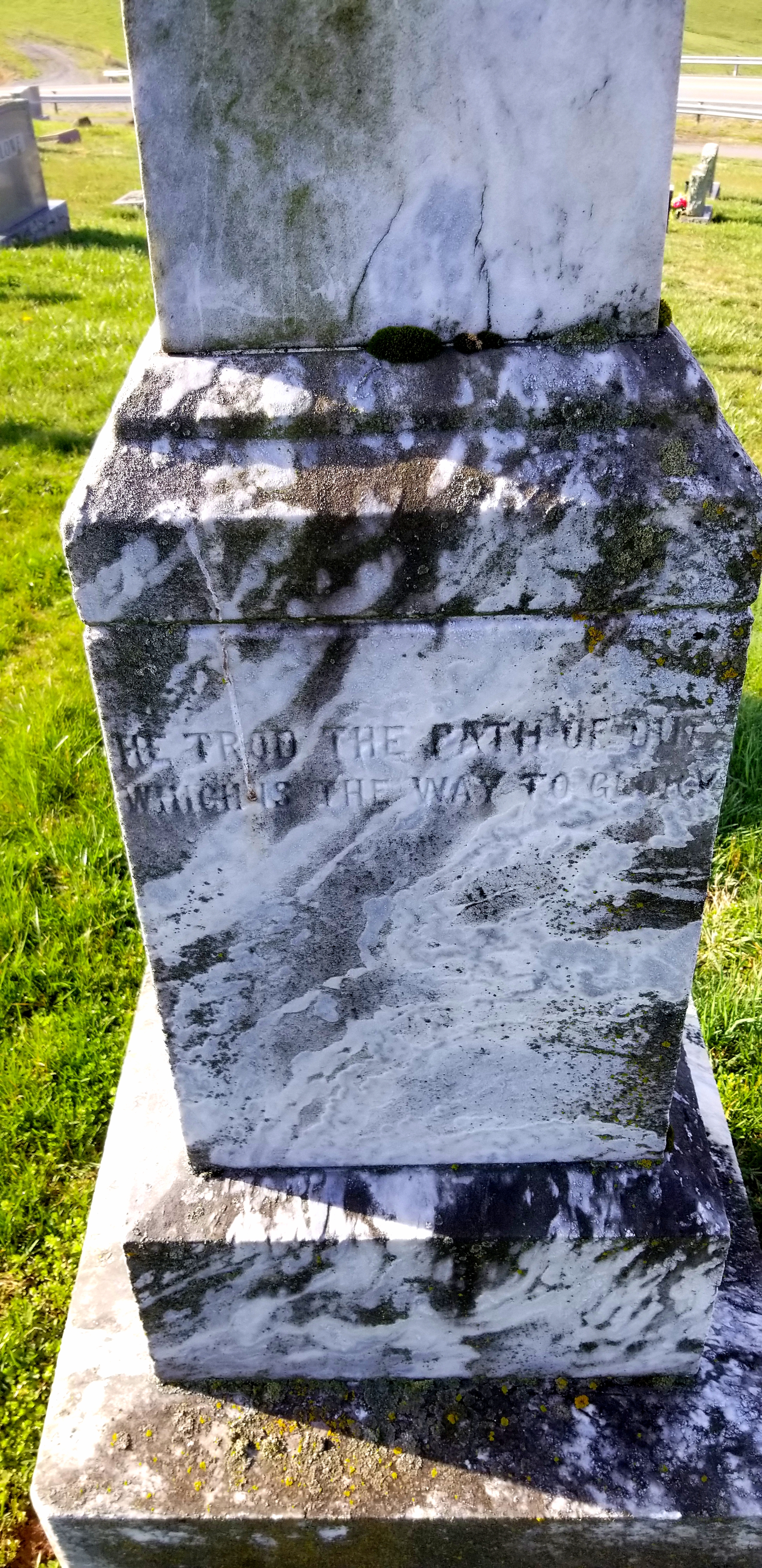 close up on the left side of the memorial. It informs readers that Foster served in the Monroe Guard 27th V.A. division.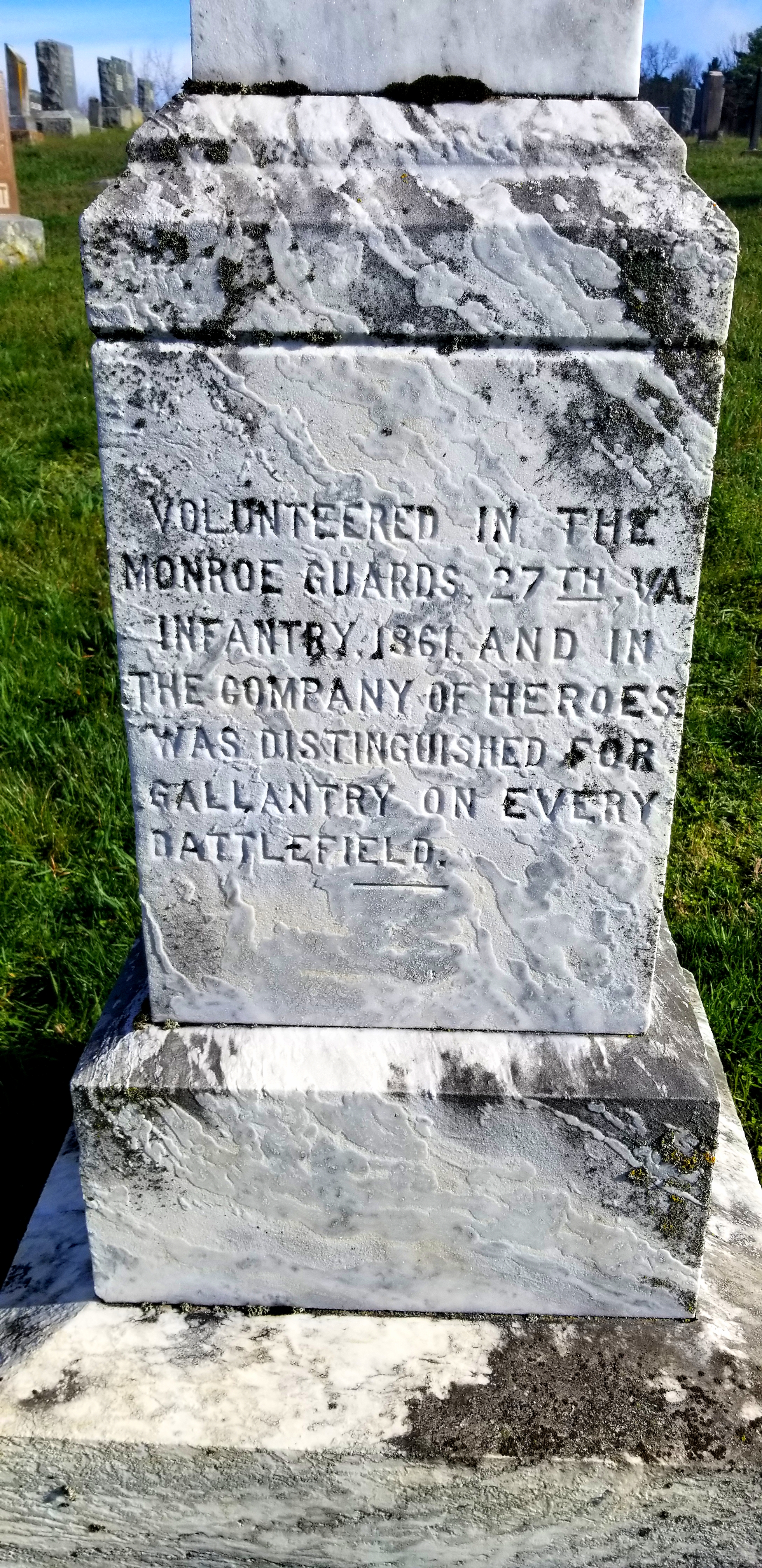 The historical marker at the edge of the cemetery. Provides a brief history of Foster, his enlistment date of May 9, 1861 and served in the Stonewall Brigade.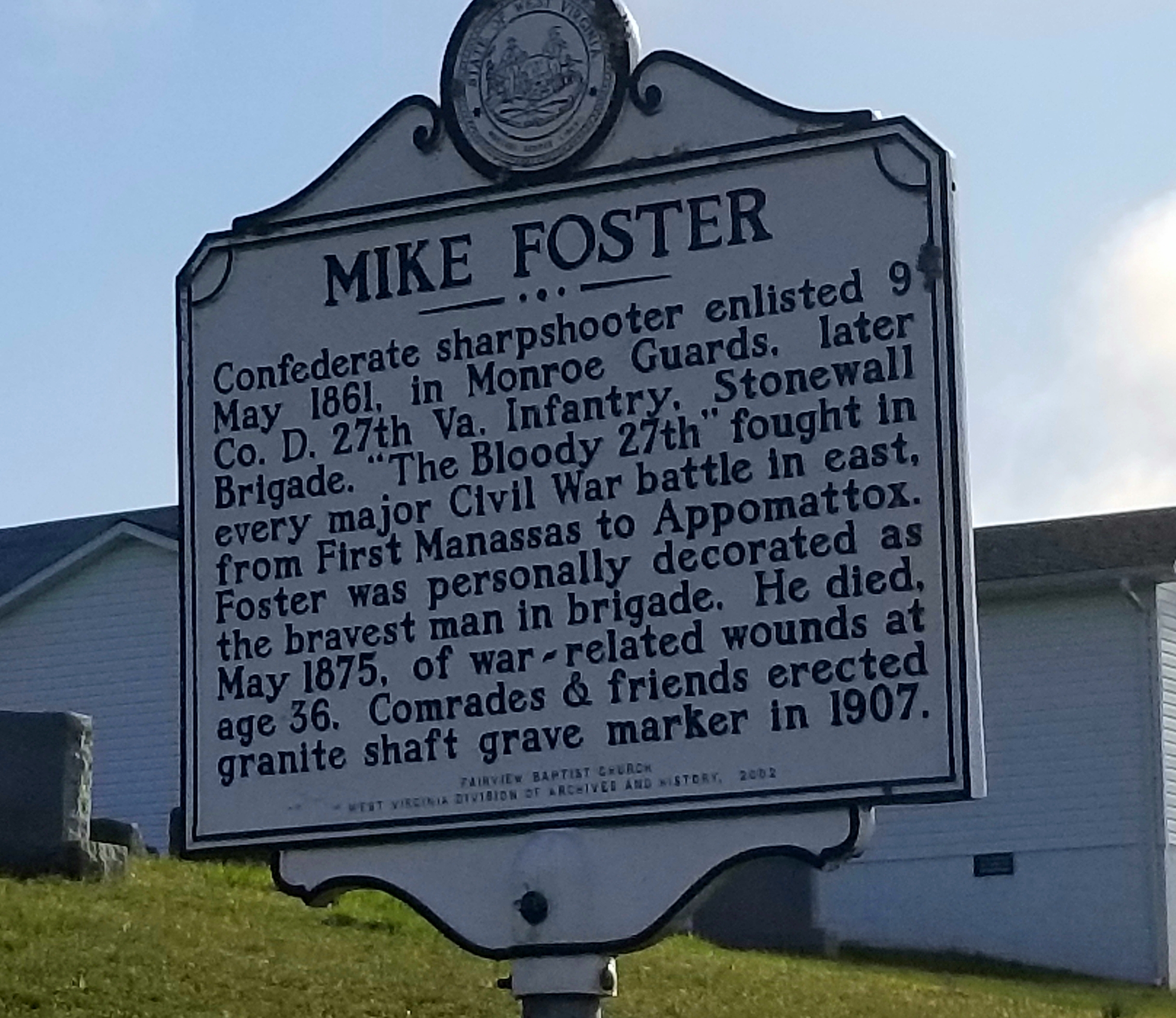 The other side of the historical marker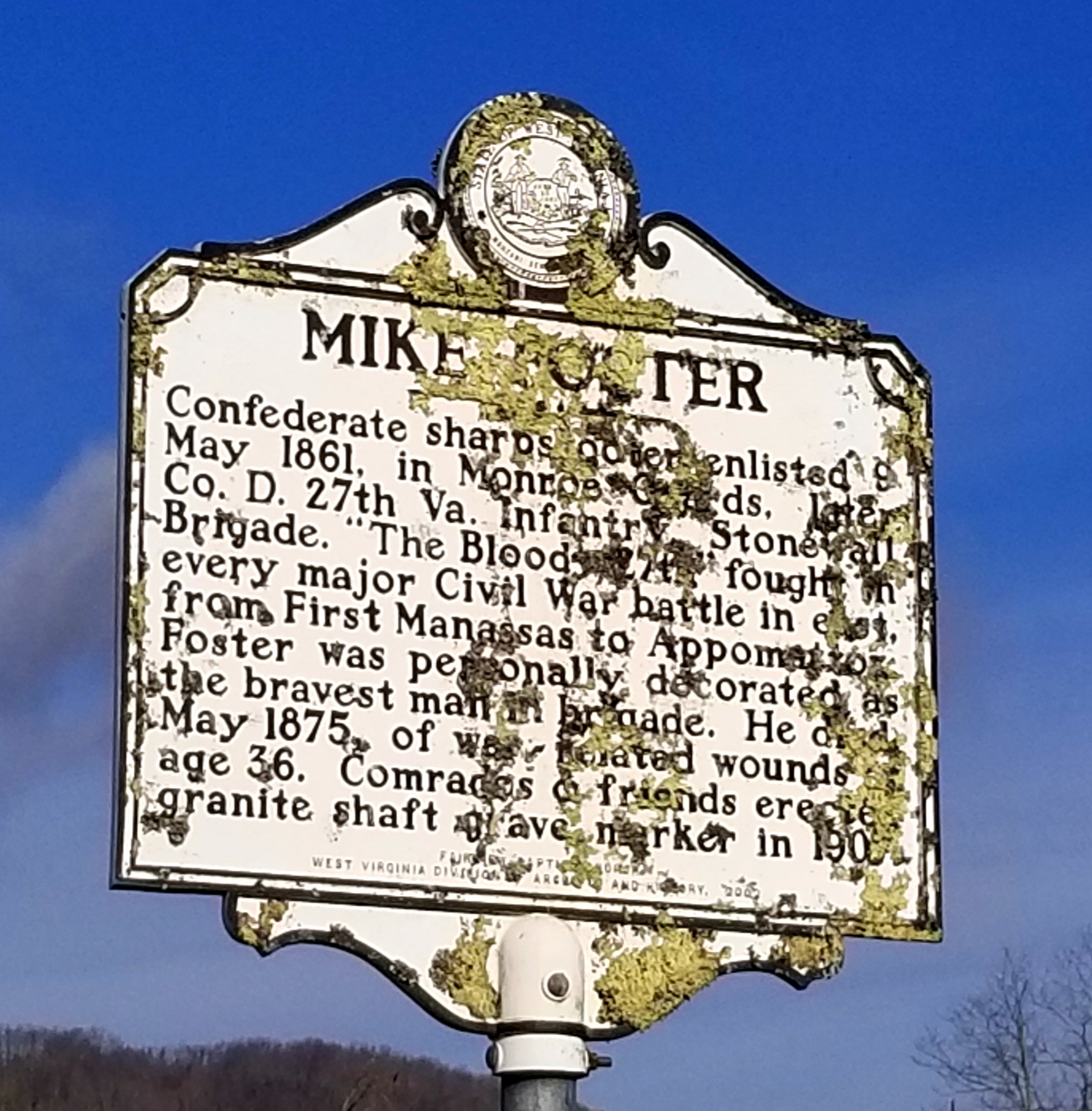 Confederate Veteran Reunion at the Foster Memorial Ceremony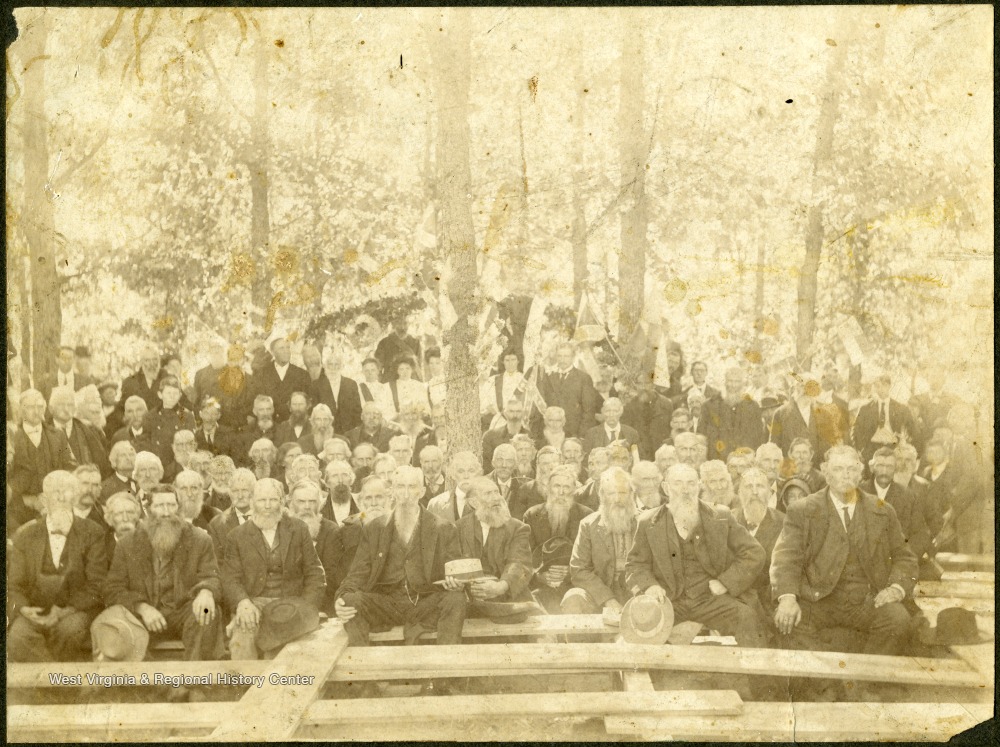 Backstory and Context
Born in 1841, Mike Foster served in the Co. D. 27th Va. Infantry, otherwise known as the Stonewall brigade as a sharpshooter. During his time with the "Bloody 27th", Foster fought in every major eastern Civil War battle between First Manassas and Appomattox. Known for his bravery, Stonewall Jackson even commented that Foster was one of the bravest men he ever knew. Foster suffered serious wounds at Petersburg V.A. in 1865. He eventually succumbed to his injuries on May 22, 1875.
Foster was buried in the Little Wolf Baptist Church Cemetery, later renamed the Fairview Baptist Church Cemetery. In 1907, Foster's surviving family, friends, and comrade in arms erected the granite memorial that now marks Foster's grave. Etched into the shaft are twin crossing muskets. Three sides of the shaft have words etched into them.
The words on the memorial are weathered from the decades but they read:
Mike Foster
A sharpshooter of the Stonewall Brigade C.S.A.
Born 1841
Desperately wounded near Petersburg Va.
In 1865
And died of his wounds
May 22, 1875
He trod the path of duty which is the way to glory
Volunteered in the Monroe Guards 27th Va. Infantry 1861 and in the company of heroes was distinguished for gallantry on every battlefield.
The ceremony to commemorate the memorial attracted around 3,000 people, nearly unimaginable for the tiny community. This gather is still one of the largest gatherings in Summers County History. The Ceremony also served as a reunion for Confederate Veterans, several of whom served with Foster. Today a historical marker sits by the roadside to share the tale of Foster's brave spirit. 
Sources
1. CSA Veterans at Michael Foster Dedication, Monroe County, W. Va., West Virginia History On View. Accessed March 25th 2020. https://wvhistoryonview.org/catalog/039229.
2. Robinson, Ed . Images of America Summers County. Charleston, South Carolina. Arcadia Publishing, 2003.
Image Sources
Katie Peplowski

Katie Peplowski

Katie Peplowski

Katie Peplowski

Katie Peplowski

Katie Peplowski

West Virginia History OnView