The Grave of Sid Hatfield, Buskirk Cemetery
Introduction
William Sidney "Sid" Hatfield was the chief of police and town hero of Matewan during the Mine Wars of West Virginia from 1919 to 1921. Sid Hatfield grew up in Blackberry, Kentucky, and is best known for standing up for miners and community members and against the Baldwin-Felts Detective Agency when they were hired by coal companies to evict unionized miners from their homes. The conflict escalated into a bloody gunfight. On August 1, 1921, Hatfield was assassinated by men representing coal operators on the Welch city courthouse steps.
Images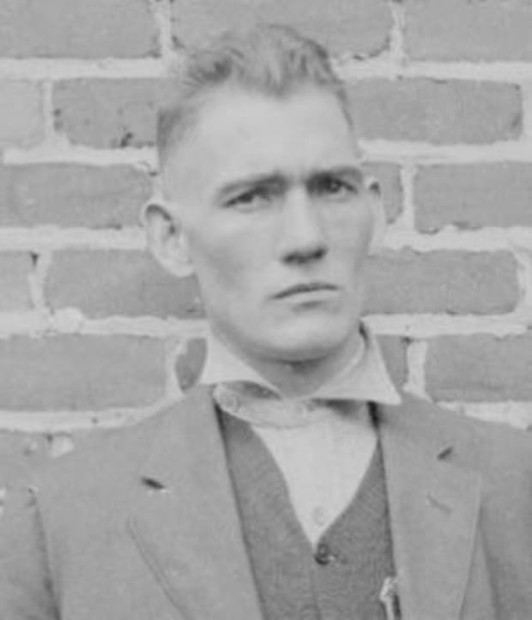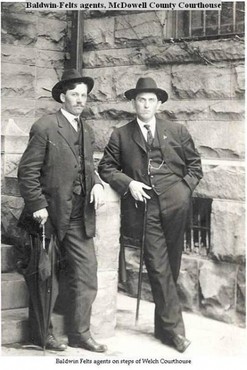 "Two Gun" Sid Hatfield posing for new reporters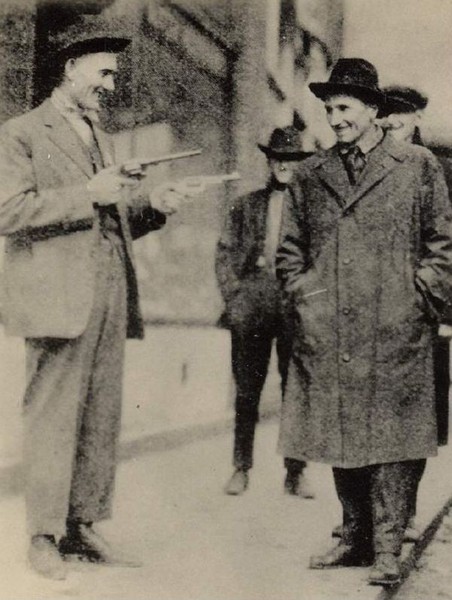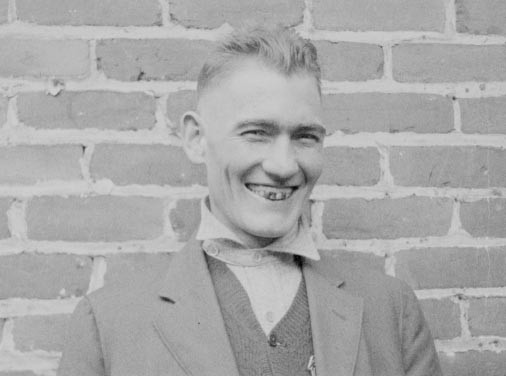 Headline of Jessie and Sid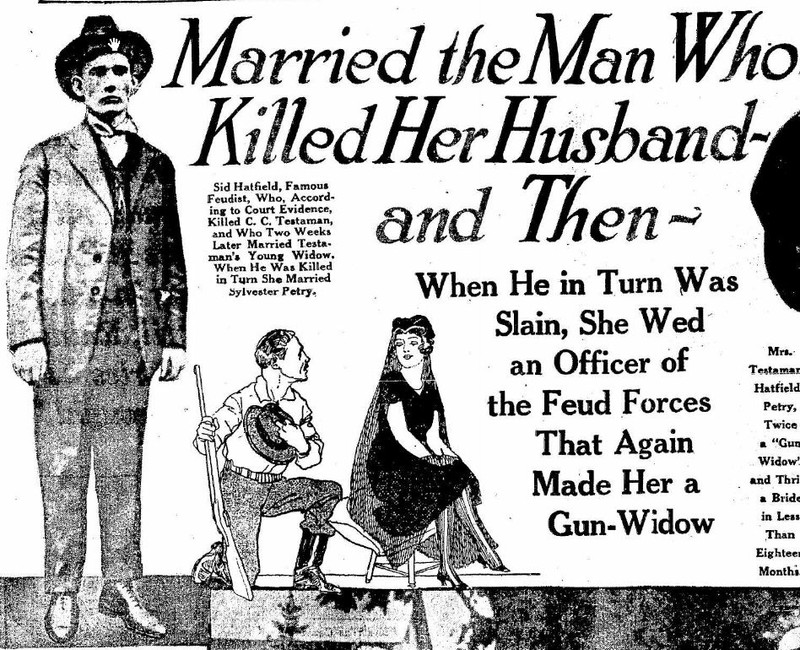 Ed Chambers and Sid Hatfield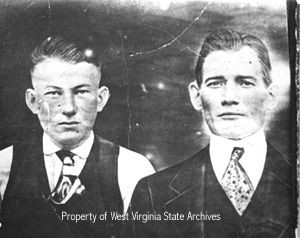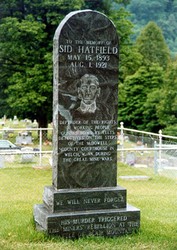 Backstory and Context
William Sidney "Sid" Hatfield was born May 15, 1891 in Blackberry, Kentucky. The tenth child of twelve, Sid Hatfield was also one of the infamous "Devil Anse" Hatfield's grandchildren. Hatfield worked with his father Jacob on their family farm up until his teenage years, then later picked an apprenticeship as a Blacksmith after working some time in the coal mines. A man with a modest build and a short temper, he later earned a reputation as an active brawler. He was also known as "Smilin' Sid" given his iconic grin filled with gold capped teeth.
In 1919, Sid lived in Matewan, West Virginia and was appointed chief of police by his friend, mayor Cabell Testerman, when the miner's unions were threatened by the Baldwin-Felts Detective Agency. Hatfield was adamant when it came to standing up against the Baldwin Felts agents and the coal companies that hired them as mine guards. The Baldwin-Felts agents tried every form of bribery to convert Hatfield to their side. From money to machine guns for the police barracks, Hatfield refused these ploys and sought to enforce equal justice to the relief of the miners and their families who had known little justice in their lives.
On May 19, 1920, Sid Hatfield and the mayor resisted the forced evictions of the unionized miners by the agents hired by the coal company. This led to a bloody gunfight that would be known as the "Matewan Massacre," with many miners injured or killed along with seven agents. The mayor was also killed. Tomas Felts, one of the founders of Baldwin-Felts D.A. and brother of the now slain Albert Felts, claimed that the mayor was killed by Sid Hatfield and not by his brother, Albert, who was involved in the fighting. Sid was acquitted, partly with the help of the mayor's widow who testified that although she was now living with Hatfield, it had been her late husband's last wish that Hatfield care for her and her son should something happen to him. Sid Hatfield would later go and play himself in a UMWA propaganda film called, "Smilin' Sid," a reenactment of the Battle of Matewan. He would be known as a hero to the miners and a villain of the Baldwin-Felts D.A.
The coal company took over the town in 1921 and martial law was enacted that summer. Sid Hatfield was ousted as police chief, but found a new position as Constable of Magnolia District. His struggle with Baldwin-Felts D.A. had continued, and he faced trail yet again on August 1, 1921, after being accused of raining gun fire upon unarmed, and unionized miners in Mohawk, West Virginia. The secret testimony of Charles Lively, a known spy for the agency, suggested that Hatfield had decided in favor of attacking nonunion miners. Numerous witnesses were prepared to testify that this accusation was false and yet another attempt by mine operators to convict Hatfield of something he did not do. Sid Hatfield never got his day in court, however. As he and his deputy, Edward Chambers, approached the courthouse steps in Welch, they were gunned down by Baldwin-Felts agents including Charles Lively himself. Though the killers were charged, but they were not convicted of their role in Hatfield's assassination. In the century that followed, Sid Hatfield has been regarded as a heroic symbol among miners and the people of Appalachia.
Sources
IMDb, Sid Hatfield Biography . Accessed March 25th 2020. https://www.imdb.com/name/nm4169691/bio.
William Sidney "Sid" Hatfield , Find a Grave. June 17th 2000. Accessed March 25th 2020. https://www.findagrave.com/memorial/9980/william-sidney-hatfield.
Matewan Massacre, WV Department of Arts, Culture, and History. Accessed March 25th 2020. http://www.wvculture.org/history/labor/matewan04.html.
Image Sources
https://itsgoingdown.org/defend-kentucky-no-nazis-in-pikeville/

https://deadliestfiction.fandom.com/wiki/Baldwin%E2%80%93Felts_Detective_Agency

https://alchetron.com/Sid-Hatfield

https://itsgoingdown.org/defend-kentucky-no-nazis-in-pikeville/

http://appalachianmagazine.com/2015/02/14/a-west-virginia-coalfield-love-story/

https://www.pinterest.com/pin/88242473919341034/

https://www.findagrave.com/memorial/9980/william-sidney-hatfield

Additional Information