1899 Murder that Inspired "Frankie and Johnny"
Introduction
"Frankie and Johnny," a murder ballad that permeates American culture, is a story of a wronged woman killing her lover. The ballad inspired multiple works of film and fiction, including the 1991 movie Frankie and Johnny. The ballad is said to be based on a true murder that occurred at this location in St. Louis on October 15th, 1899. On that day, Frankie Barker shot and killed her boyfriend Allen Britt after supposedly catching him cheating on her. This event led Jim Dooley, a local composer, to write a song that spread and adapted into what is now known as the ballad of "Frankie and Johnny." The killing occurred at this location, which was home to Targee Street at that time and is roughly the center of the Enterprise Center where the St. Louis Blues play hockey.
Images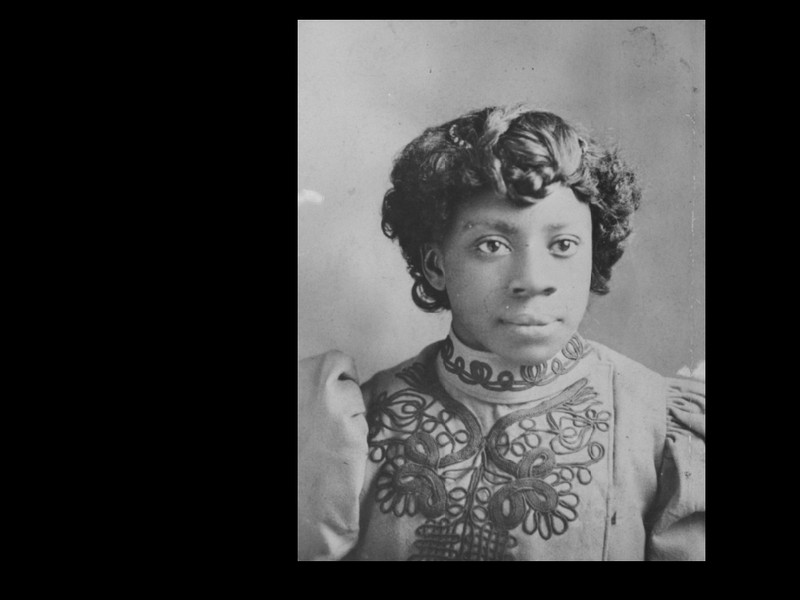 Backstory and Context
October 15th, 1899, 22 year old Frankie Barker shot and killed her 17 year old boyfriend Allen Britt at 212 Targee St., St. Louis, MO, now approximately around the Enterprise Center. The next morning, the St. Louis Globe printed an article with the title "Negro shot by woman". The vagueness and shortness of newspaper articles of the time allowed for variations of the story to be created and imagined.
According to her neighbors, just weeks after, the song "Frankie and Allen" was composed and was being sung by Jim Dooley. As the song spread Allen became Albert and Albert became Johnny to create a better rhyme. Most versions of the song say she shot him with a .44 caliber gun 3-5 times but many details outside that change from song to song. Before the murder Frankie Barker was described as well-dressed and well known for her dancing skills in the neighborhood as well as having owned a boarding house. There are suggestions that this boarding house also worked as a brothel as many other houses in the neighborhood did. In some newspapers, Frankie is also frequently described as a streetwalker and prostitute, with Allen as her pimp. In the songs and in real life, Frankie often gave Allen money or expensive gifts including nice suits and guitars. 
There were two people with stories about the actual night of the murder, Frankie's own recollection from her trial, and Clay Richardson's, who was with Allen on his deathbed in City Hospital when he died four days after being shot. Frankie's version shows Allen and Frankie having a fight before Allen leaves for the night until he comes back at 2:30 am drunk and angry. She said that she had yelled at him to leave, but he threw an oil lamp at her and pulled out a knife. Scared, she pulled out the .32 caliber gun (not the .44 most song version gives her) from underneath her pillow and shot him once in the stomach.
During her trial Frankie claimed self-defense and stated that Allen would beat her and supposedly even came to court a few days after the murder with a Black eye he had given her before. Clay Richardson's version is fairly similar but skews to the perception of Allen, portraying him as a naive 17 year old that could not handle Frankie. He also puts them at the Phoenix Hotel having a public argument and placing an Alice Pryar as sharing Allen's affections with Frankie. The songs often give her trial a darker outcome than the truth, sometimes having her locked up or even hanged, in actuality she got off on the claim of self-defense and was even allowed to take her gun back.
After the trial, Frankie was bombarded with the song about the murder and left for Omaha, Nebraska where she found the song had followed. Eventually she ended up in Portland, Oregon owning a shoeshine factory and ignoring the spread of the song of her life until movies and books started being created in the 1930s that created a resurgence in popularity of the song. This ended up in her suing for defamation and eventually losing in 1942 as people went back on their previous statements of inspiration and testified the song actually predated her murder of Allen Britt. By 1950 Frankie Barker checked into a mental institution and died two years later.
Sources
Hendricks, George D. "Frankie and Johnny." Western Folklore 23, no. 3 (1964): 202–4. https://doi.org/10.2307/1498911.
Olson, Bruce. "Frankie and Johnny: He Done Her Wrong Right Here in St. Louis." St. Louis Blues Society, July 2013. http://www.stlouisbluessociety.org/bluesletter-
Thmagazine/blog/bluesletter-number-61-july-2013-online-edition.
O'Neil, Tim. "A Look Back: Frankie Shot Johnnie in St. Louis, but Didn't Win Her Lawsuit." St. Louis Post Dispatch, October 17, 2010. https://www.chicagotribune.com/news/ct-
xpm-1991-10-21-9104050091-story.html.
"Revisiting the Ballad of 'Frankie and Johnny'." Morning Edition. NPR, November 4, 2004. https://www.npr.org/templates/story/story.php?storyId=4185374.
Sawyers, June. "'He Done Her Wrong'." Chicago Tribune, October 21, 1991. https://www.chicagotribune.com/news/ct-xpm-1991-10-21-9104050091-story.html.
Image Sources
UMSL Mercantile Library from St. Louis Post-Dispatch

Additional Information