Barron G. Collier High School
Introduction
Barron G. Collier High School is a comprehensive four year public high school located in Naples, FL. It is named after Barron G. Collier, one of the most impactful businessmen of Collier County. Opened in 1978, BCHS is one of the oldest high schools in Naples and currently serves 1,720 students. In 2019 it was ranked 111th out of 732 high schools in Florida and the third for the best high schools in Collier County.
Images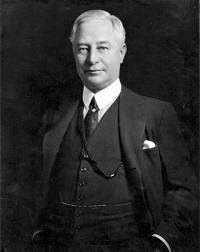 Barron G. Collier High School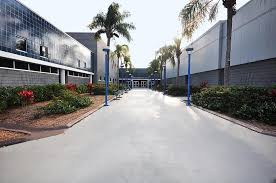 Alligator Alley Under Construction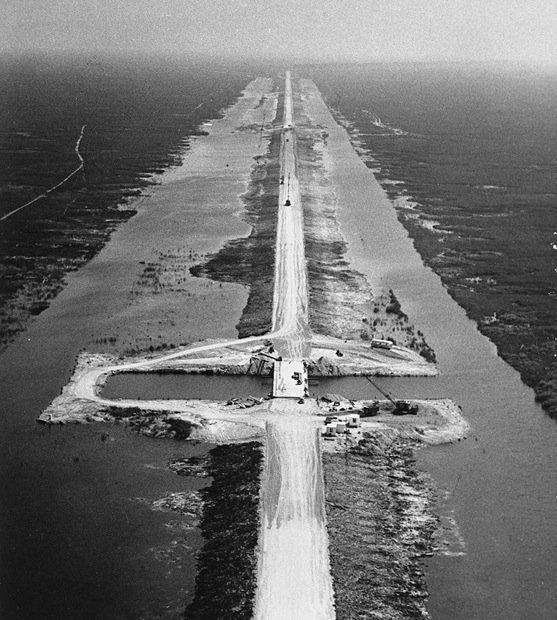 Backstory and Context
Barron Collier High School was opened in 1978 and was included in the Newsweek's 2006 top high schools in the United States. The high school provides students with fall, spring and winter sports, choir, orchestra, JROTC, art and theatre and especially known for their marching band; it is home to many extracurricular clubs and is ranked within the top 20% of all schools in Florida for the overall rank and graduation rate. Rumor has it that before Barron Collier High School was established, it was used as a prison. The school is named after Barron G. Collier, who is responsible for the development of southwest Florida.
Barron Gift Collier was born in Memphis, Tennessee in 1873 and attended public school until the age of sixteen when he was hired by the Illinois Central Railroad to improve street lighting and advertising for the city of Memphis. He became a millionaire by the age of 26 from selling placards for streetcars and subway lines. Collier opened his own business based out of New York City, Consolidated Street Railway Advertising Company, and led the mass transit advertising industry from over 70 US cities including St. Petersburg which brought him to Florida.
In 1911, Collier visited Useppa Island off the coast of Fort Myers at the invitation of John M. Roach, the president of the Chicago Street Railway Co. He became fascinated by the tropical environment and weather and ended up purchasing Roach's property for an advertising contract which fell south. He made Useppa Island his permanent residence in 1926 and purchased 1.25 million acres from Lee and Hendry county stating, "What I want is wild country that no one else wants and that I can make into a place where people can live" (Hamburger, 2000). Collier agreed to finance the making of Tamiami Trail (US41) in a deal with the state of Florida to create Collier county from Lee county in 1923; he connected the east and west coasts of Florida from Tampa to Miami after three years of blasting through lime-rock to create the 100 mile road today known as "Alligator Alley."
Collier founded dozens of farms, groves, resorts and companies that the southwest Florida community was built upon, including the Bank of Everglades, Collier County News, Fort Myers Press, and the Florida Railroad and Navigation Corporation. At the age of 66, Barron G. Collier passed away in New York City and is survived by his wife Juliet Gordon Carnes and his 3 sons. His oldest son, Barron Jr., carried on his father's legacy of land development and created Barron Collier Companies, responsible for a huge portion of southwest Florida's residential, commercial and office areas.
Sources
"Barron Collier High School." U.S. News, 2017, www.usnews.com/education/best-high-schools/florida/districts/collier/barron-collier-high-school-4812.
I chose this source because it provides statistics on the high school including population, ranking, demographics and test scores as well as a brief overview. US News is a reliable source for information regarding education and provides rankings of colleges and universities as well.
"Everglades Biographies." everglades_bird, everglades.fiu.edu/reclaim/bios/collier.htm.
I chose this source from the Everglades Digital Library because it is broken up into paragraphs based on major sections of Barron G. Collier's life and includes only the most important facts and details. It gets straight to the point and summarizes his life and accomplishments quickly and easily.
Hamburger, Susan. "Collier, Barron Gift (1873-1939), Advertising Entrepreneur and Capitalist." American National Biography, 2000, www.anb.org/view/10.1093/anb/9780198606697.001.0001/anb-9780198606697-e-1000308.
This source comes from the American National Bibliography Organization and is extremely detailed. The author includes a lot of information regarding his family and early accomplishments. I did appreciate the backstory and extra details however found it somewhat overwhelming if you are just looking for a brief summary.
Josh. "How Collier County Got Its Name." Florida Memory Blog, 30 Mar. 2015, www.floridamemory.com/blog/tag/barron-gift-collier/.
This article can be found from the State Library and Archives of Florida. I chose this because it includes many images and is broken down into paragraphs that highlight each of Barron G. Collier's most impactful actions. It provides some significant information about his childhood history and his first jobs and moves to discuss how he made his first million. In addition, it discusses how he was introduced to South Florida from Illinois. 
Kiniry, Mike, and Julie Glenn. "Encore: The Story of Barron Collier." WGCU News, 2 Oct. 2019, news.wgcu.org/post/encore-story-barron-collier-0.
This 26 minute audio source can be found from WGCU. I chose this because it is by a local author who explores the life of Barron G. Collier. She discusses how he made himself the largest landowner in Florida, the start of his advertising business, built the road known today as "Alligator Alley" and more. I found this source extremely easy to pay attention to since it is so personal to me as well as the fact that listening is easier for me to absorb information from. 
Additional Information