Medgar and Myrlie Evers Home National Monument
Introduction
The former home of Civil Rights leaders Medgar and Myrlie Evers was designated a National Historic Landmark in 2017 and a National Monument in 2019. The unassuming ranch-style home was purchased by the Evers family in 1956 after Medgar was named the NAACP's first field officer in Mississippi in 1954. Medgar and Myrlie Evers used the house to organize boycotts, marches, voter registration drives, and investigations into racial violence. This activity brought them to the attention of local members of the Ku Klux Klan and numerous threats were made against them. Medgar Evers was shot outside his home on the night of June 11-12, 1963 and died hours later. Myrlie Evers-Williams donated the house to Tougaloo College in 1993 and they opened it for tours prior to its designation as a National Monument.
Images
The plaque outside designates the Medgar and Myrlie Evers Home as part of the Mississippi Freedom Trail.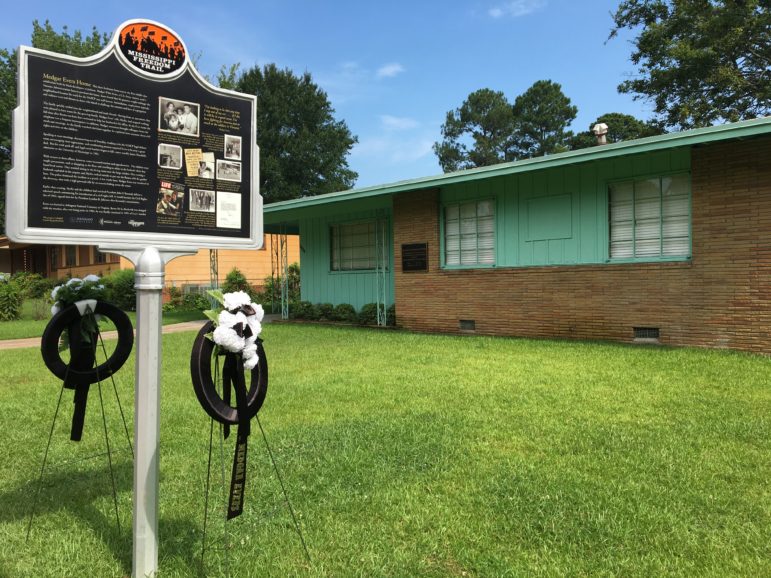 Tougaloo College has restored the home to its appearance when it was occupied by the Evers family.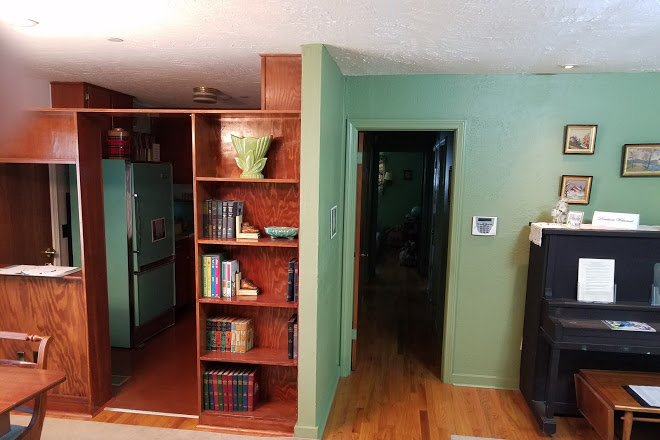 Medgar and Myrlie Evers were married in 1951.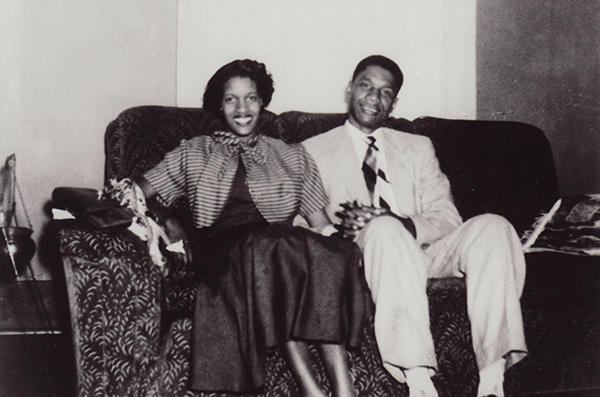 Myrlie, Reena, Darrell and Charles (brother of Medgar) Evers meeting with President John F. Kennedy in the Oval Office after Medgar's death.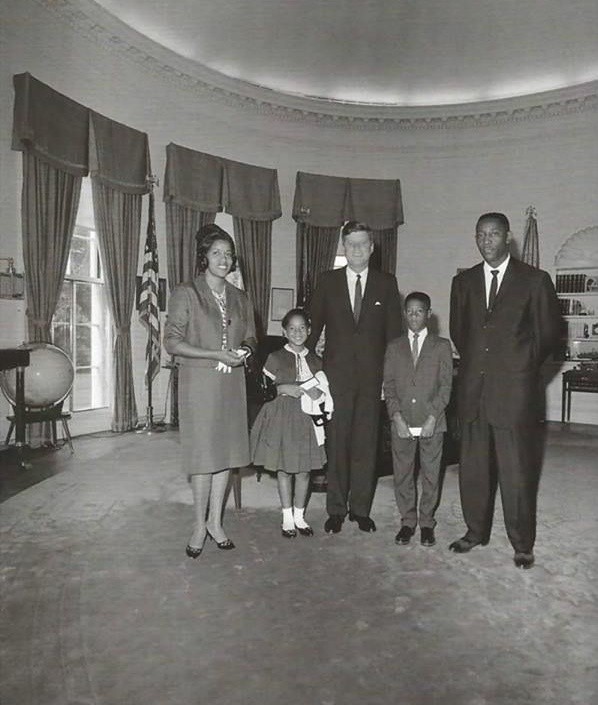 Medgar working for Civil Rights in Jackson.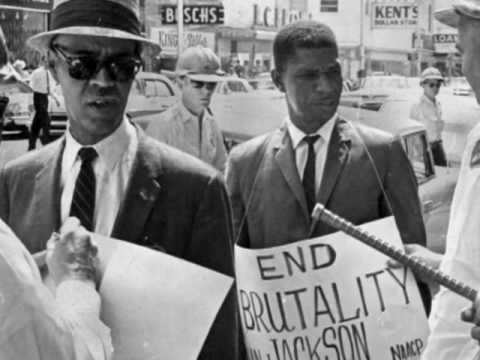 Myrlie consoles her son at the funeral of his father.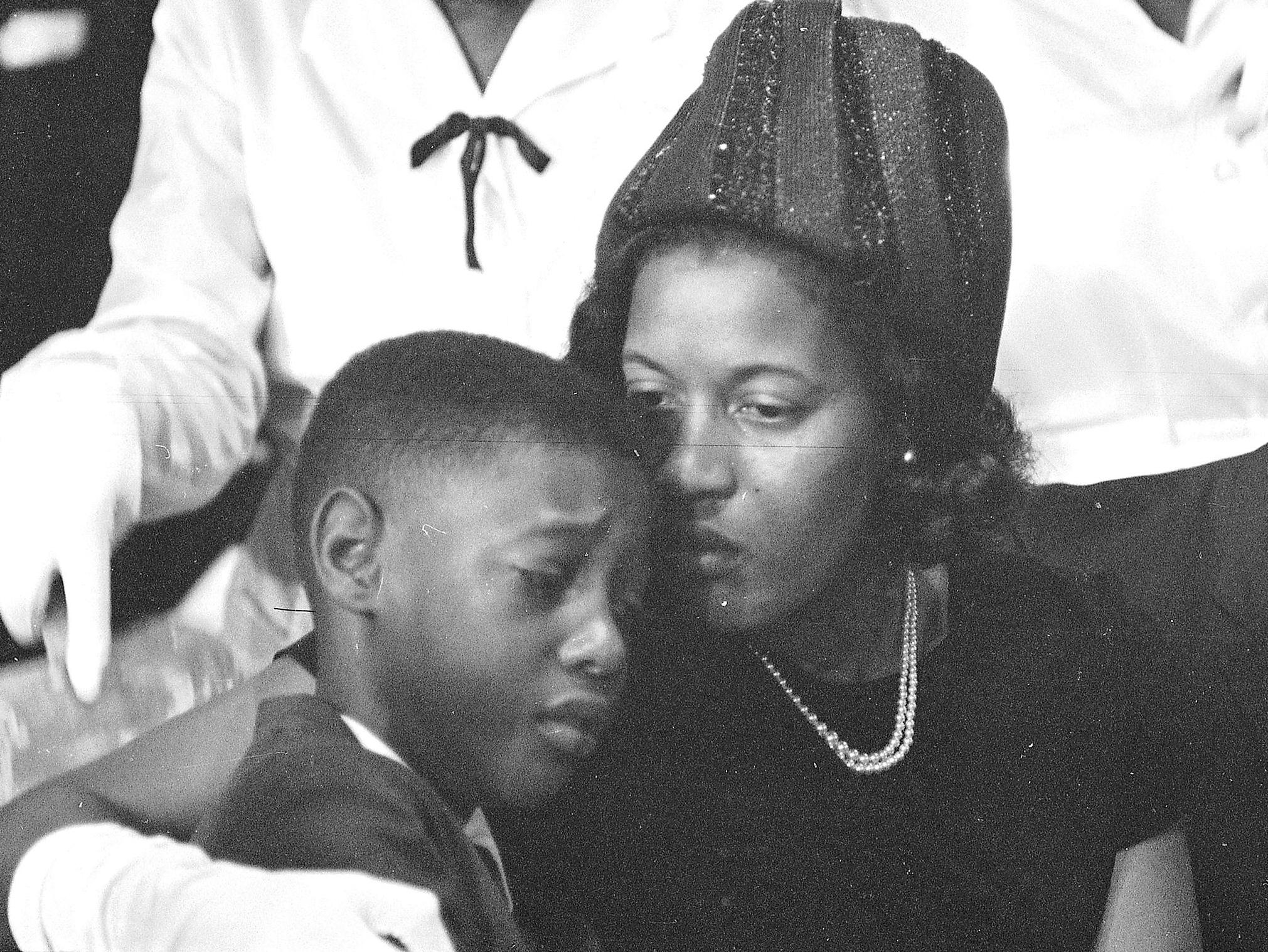 Myrlie Evers-Williams and President Obama.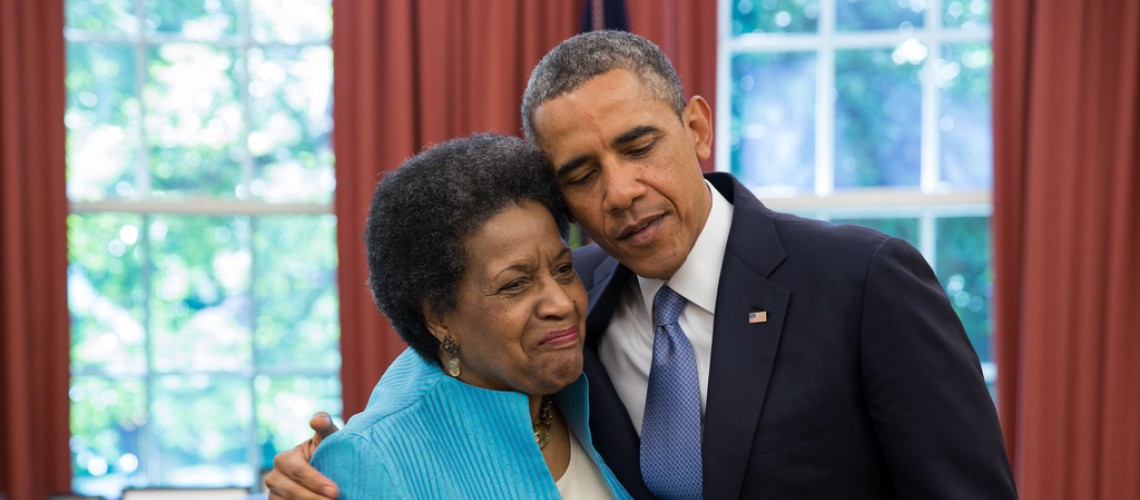 Backstory and Context
Medgar Evers, who hailed from Decatur, Mississippi, grew up in a segregated society, entered a segregated U.S. Army in 1943 and served in the European Theater during World War II. After honorably serving his country, he returned to the same segregated society where he was once forced from a polling site at gunpoint. He later attended Alcorn A&M College where he earned a degree in business administration and met Myrlie Beasley. Myrlie, from Vicksburg, was raised by her paternal grandmother after her parents separated when she was young. The couple wed in 1951 and moved to Mound Bayou where Medgar sold life insurance and Myrlie was a secretary in the same firm. The two worked for T.R.M. Howard who was president of the Regional Council of Negro Leadership and they soon became involved in local activism.
In 1954, Medgar applied for admission to the University of Mississippi's School of Law and was denied on the basis of race. He then became the center of an NAACP lawsuit against the school and was represented by future Supreme Court justice, Thurgood Marshall. Although the lawsuit failed, Evers gained valuable experience which he would use when he aided James Meredith's successful attempt to integrate the University of Mississippi in 1962. After the lawsuit, Evers became a full participatory member of the NAACP and led an investigation into the 1955 torture and murder of fourteen-year-old Emmett Till which helped initiate the modern-day Civil Rights Movement.  
In 1956, Myrlie, Medgar, and their young children moved into the modest ranch home built by Leroy Burnett and Walter Thompson in the Elraine Subdivision of north Jackson. The wood-framed house, built on brick piers with a shallow-pitched gable roof, overhanging eaves, and carport was part of a post-World War II planned African American subdivision. Medgar, after becoming the first NAACP field officer in the state, became a tireless advocate for African American civil rights. Medgar and Myrlie led boycotts against segregated white businesses, assisted hundreds of people in registering to vote, organized numerous marches, and continued to investigate instances of racial violence. Medgar's and Myrlie's efforts in the fight for civil rights inspired thousands to join the struggle. However, it also brought them undesired attention from local members of the Klan and the White Citizen's Council.
Just hours after President John F. Kennedy delivered his famous speech in support of the Civil Rights Movement on the night of June 11, 1963, Medgar Evers returned home from a local Civil Rights meeting. Lying in wait for him was fertilizer salesman and KKK member, Byron De La Beckwith. Beckwith shot Evers in the back with a hunting rifle from approximately 200-feet away as Medgar exited his car. Evers died a few hours later and was buried at Arlington National Cemetery a week later. Beckwith was tried for the murder of Evers on two separate occasions in 1964. Both trials ended with the juries deadlocked.
Myrlie and her three children moved to California in 1967 where she continued the struggle for equal treatment for all peoples. She earned a sociology degree from Pomona College and wrote, "For us the Living," about her life with Medgar. She made two unsuccessful runs for Congress, married Walter Williams in 1976, and stayed active in the NAACP, becoming the organization's chairperson of the board of directors from 1995-1998. In 1989, she created the Medgar and Myrlie Evers Institute in Jackson, a non-profit organization dedicated to promoting positive social change. In 2013, Myrlie Evers-Williams delivered the invocation at President Barack Obama's second inauguration. 
In March of 2019, President Trump signed the John D. Dingle Jr. Conservation, Management, and Recreation Act, which, among many other things, established Medgar and Myrlie Evers' former home a National Monument. Tougaloo College had converted the home into a museum that honored the work and legacy of the Everses and opened it for appointment-only tours after 1993. The National Monument designation will now infuse the site with much needed federal money and allow for its expansion, further renovations, and maintenance.   
Sources
Katz, Brigit. "Home of Civil Rights Hero Medgar Evers is now a National Monument." Smithsonian Magazine. March 15, 2019. Accessed March 30, 2020. https://www.smithsonianmag.com/smart-news/home-civil-rights-hero-medgar-evers-now-national-monument-180971712/
Murkowski, Lisa. "115th Congress-Senate Report 115-370-Medgar and Myrlie Evers Home National Monument Act." congress.gov. November 15, 2018. Accessed March 30, 2020. https://www.congress.gov/congressional-report/115th-congress/senate-report/370/1
"NAACP History: Medgar Evers." NAACP.org Accessed March 30, 2020. https://www.naacp.org/naacp-history-medgar-evers/
"Mississippi: Medgar and Myrlie Evers Home National Monument." National Park Service. November 21, 2019. Accessed March 30, 2020. https://www.nps.gov/places/mississippi-medgar-and-myrlie-evers-home-national-monument.htm
Additional Information