Webster Stagecoach Stop and Store
Introduction
This small building was constructed circa 1820 and served as a stopover for a stagecoach route that passed through Danville. Nathaniel Webster, the third cousin to Daniel Webster and the town's first postmaster, operated the post office from this building. Passengers could buy refreshments at this location while their horses rested and carriages repaired. Early customer accounts remain intact, written on the wall. The history of this stagecoach stop demonstrates the importance of the stagecoach for travel, commerce, and mail delivery.
Images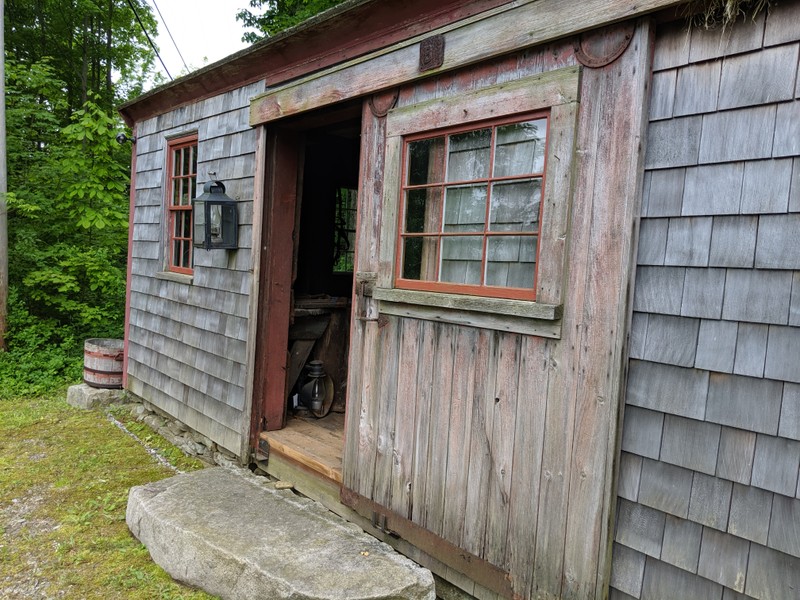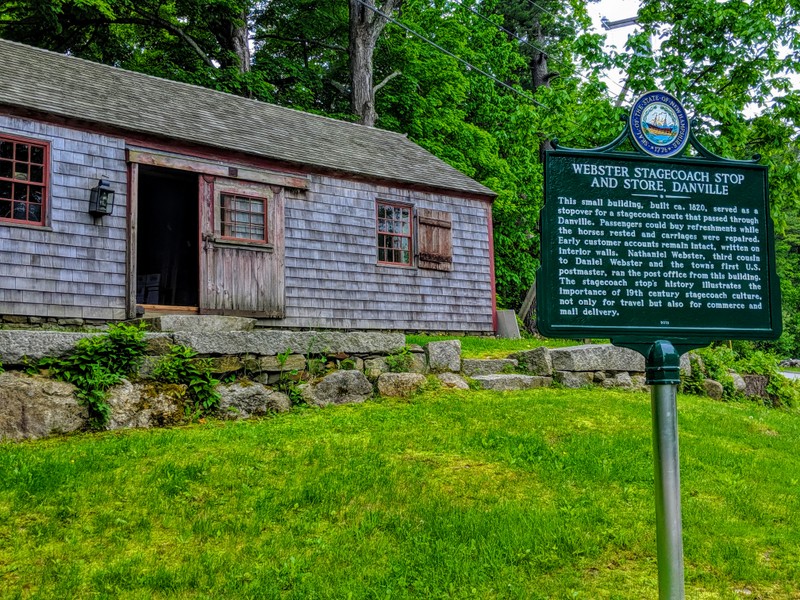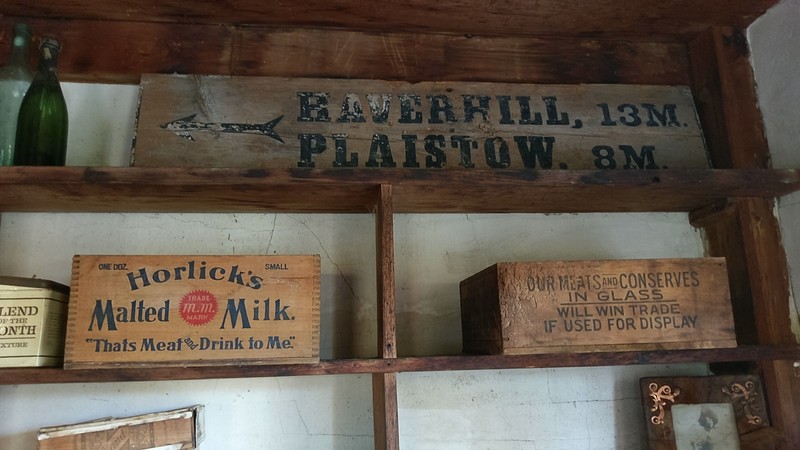 Backstory and Context
This building was a stagecoach stop operated by Nathaniel Webster, a cousin of Daniel Webster, throughout most of the 19th century. Nathaniel was the first designated postmaster of Danville (then Hawke), from 1825 to 1836. Webster conducted postal operations from his homestead, and maintained a small general store in this small building. Town history describes it as being a layover for scheduled stagecoach routes passing through Danville and delivering the mail, where coach passengers could buy refreshments and provisions while the horses were being rested, watered and fed in the adjoining stable. 
The stable was removed and reconstructed elsewhere in the 1980s. Thanks to local preservationists, the stagecoach building remains essentially as it was built, providing a snapshot of the site of the first recorded postal activity in town, as well as a facet of early public transportation in a by-gone era. It is possible, although not confirmed, that the building may be the last remaining of such structures in New Hampshire in its original state.
Sources
Town of Danville Heritage Commission, Webster Stagecoach and Store. https://www.townofdanville.org/heritage-commission/pages/heritage-commission-articles Accessed March 19th 2020.